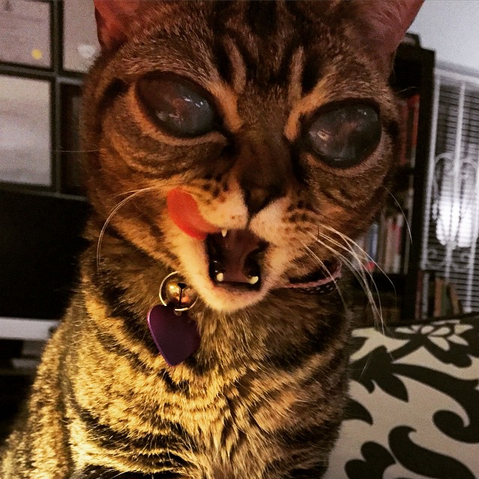 This cat with alien eyes has almost 50,000 followers on Instagram. But Matilda isn't from outer space, but rather an animal rescue where she was adopted in 2013.
As she grew older she was found to have a genetic deficiency that would cause the lenses to detach from her eyes, which give them their large alien-like appearance.
While Matilda's owners think she is "perfect and beautiful", funding her extensive medical needs resulted in them launching a crowdsourcing campaign. The goal was met on June 13th, and Matilda's owners have now launched a new campaign to help other animals with complicated medical needs.
After consulting with multiple medical professionals, Matilda's owners have opted to not put her through surgery. While blind, Matilda is still reigning over her home, pain free, with "The Bearded Man, The Lady, and Dog."