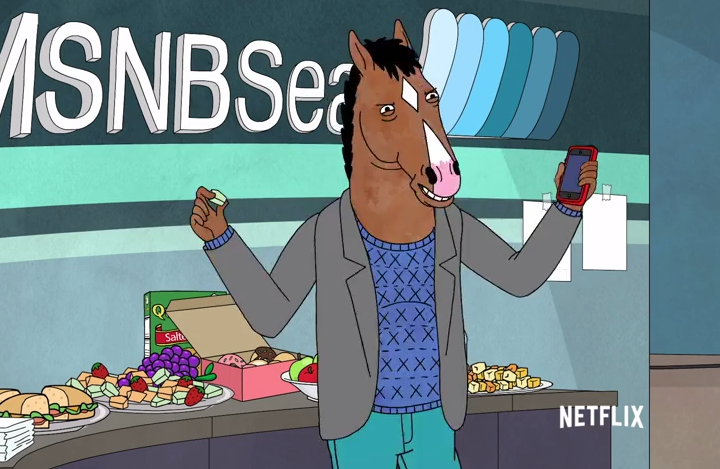 Miss your favorite misanthropic horse? Well, luckily, BoJack Horseman is coming back to Netflix for a second season this July 17th!!
BoJack is a washed up television star who's life has been a little rough since his popular TV sitcom ended in the late 90s'. In this new season, however, he's making an effort at turning his life around and becoming a better person horse.
This trailer is hilarious, can't wait barricade myself in my apartment when the new season is out!
https://www.youtube.com/watch?v=5sGsBoX6vUo
I should start stocking up on frozen pizzas now…