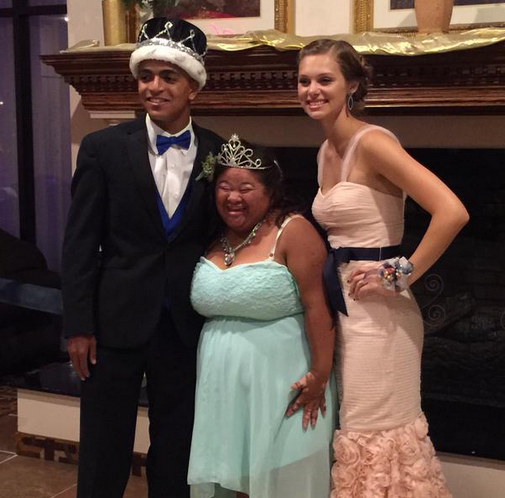 It was a prom like no other.
Allison Della Penna, a senior at Batavia High School, was only prom queen for about thirty seconds. The minute her name was announced, she passed the crown to someone else. That "someone else" was her friend, Shontee Allis, a fellow senior who has down syndrome.

PROM! pic.twitter.com/g5xoGnC0ZZ

— Batavia High School (@Batavia_BHS) June 21, 2015
Penna didn't have a second thought about her abdication. As a matter of fact, she was planning for it:
"I knew it would make her so happy and it doesn't really mean anything to me. I mean it's nice that people wanted to vote for me but it's something that she is going to remember for the rest of her life," Penna told The Batavian.
For Allis, it quickly became a night that she would remember for a lifetime.
"I was excited. It's good to be queen," Allis said.
She and the prom king then proceeded to dance to one of Allis' favorite songs, "Let It Go", from Disney's Frozen.
King and Queens!! Jarrett Lasket, Allison DellaPenna & Shontee Allis pic.twitter.com/C8lJgXh0kE

— Batavia High School (@Batavia_BHS) June 21, 2015
Allis' younger sister has said that she now wears the crown everywhere she goes.
Allis' mother took to social media when the story was posted by 13 WHAM, to thank everyone who was involved and explain what the gesture meant to her.

It seems like Batavia High School knows what is going on.