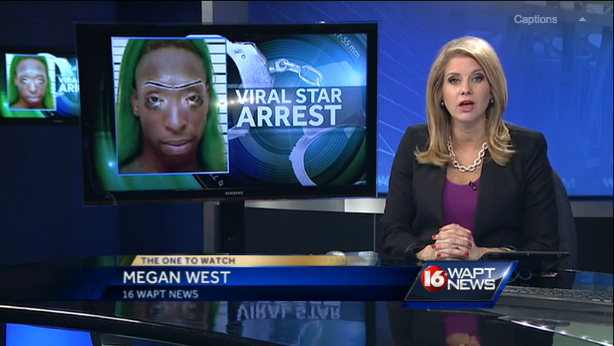 Courtney Barnes is no stranger to media attention, having appeared in a very memorable episode of So You Think You Can Dance? where he wowed the judges with his moves and his stage presence.
Now Barnes is back in the spotlight, not for anything dancing-related, but rather for breaking the internet with his hysterical eyewitness testimony to a local news affiliate.
As it turns out, the world just wasn't ready to hear about "A piece of burger"…
https://twitter.com/onikasdimples/status/609083779223662592
https://instagram.com/p/3zA3uGTP05/
https://twitter.com/kieya13/status/608735264584761344
https://twitter.com/holacarolinax/status/608731920902549504
Sadly, however, fame can come with a price..
Courtney Barnes left an interview Thursday afternoon with 16 WAPT's Allie Ware and went to the Ridgeland Police Department, where he was arrested and booked on a contempt of court charge. Barnes was then handed over to the Jackson Police Department, where he was charged in connection with a shoplifting case, police told WAPT 16.
Apparently someone had been frequently shoplifting a local store, and Barnes' appearance matched that of the thief who was caught on camera. There are also concerns that the story Barnes provided in his television interview was not accurate, and he might also owe over $1600 in traffic tickets…
For what it's worth, Barnes is maintaining his innocence and staunchly maintains that he did not lie.
"Now, we all know that it's not accurate information. I am personally taking care of certain information, but that is not accurate. And for those out there that are trying to stomp over my success, I pray for you and I hope that I can one day celebrate with you,"
Somehow I suspect that this is not the last we will ever hear from Courtney Barnes.