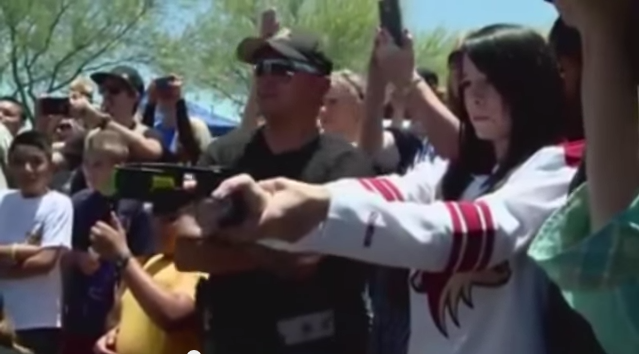 Glendale Mayor Jerry Weiers wanted to find a way to raise money for a local charity benefiting first responders. He came up with an idea. A crazy one. One that can be summed up concisely with —
— "Tase me, bro!"
Mayor Weiers offered any citizen the opportunity to shoot him with a taser if they made the first $10,000 donation to the 100 Club of Arizona.
"My wife's not real happy about it, but I still think it's for the best," Weiers said before the event took place.
Who donated the prize-winning $10,000? A collective of Arizona Coyotes fans, who were upset that the City Council had voted to end a leasing agreement with the team. Ronda Pearson, a woman who gave a very public rant about the situation, was given the honor of actually pulling the trigger.
See The Event In All Its Glory
https://www.youtube.com/watch?v=ZTaT5TQ9S14
Mayor Weiers was cleared by medics after the event as being physically healthy.