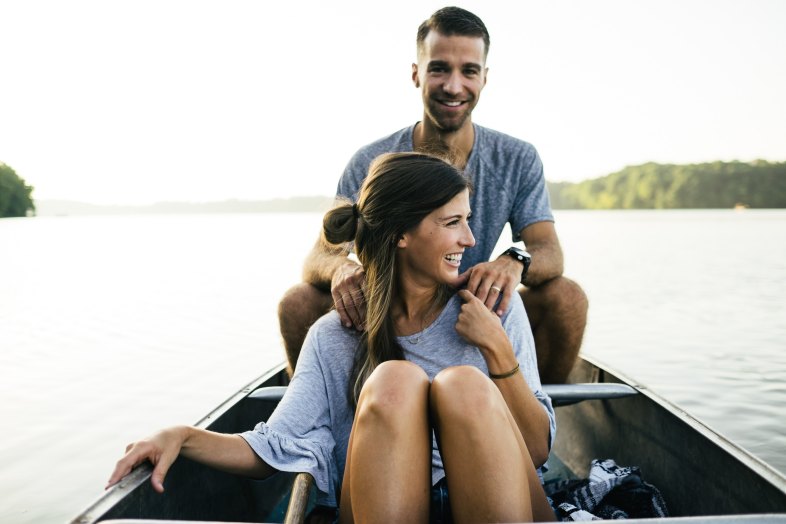 I know what you're thinking, I really do. Not because I am a psychic, but because most of what you read these days will surround on the cheesy concept of love. From what to act to what to say, the conversation is always to same: how to become the sexiest version of yourself. How to act to please others, and constantly on the quest to find out if the grass is really greener on the other side. And we all wonder why dating is so fucking hard. It is people, the struggle is real.
So why are constantly looking for ways to make everything even more complicated? What if, we could shorten the list for one main requirement. What if, we could just find that one single person we can cheer? And in return, find that one person ready to be your cheerleader?
Pompons we throw around like an overactive 5-year-old with smiles as bright and wide it covers our faces. Pompons we still hold in our hands when things
get tough and shit gets real. Because in my short time on this planet, I realized that all I truly need in life was a cheerleader.
Let me elaborate.
I will be your cheerleader, encouraging your every dream.
I will be your cheerleader, loving you as much as I hope you love me.
I will be your cheerleader, supporting you every step of the way.
I will be there by the side lines, fully present to raise those pompons when you
succeed.
I will be there to cheer you up when sadness overpowers you.
I will be there to cheer you even if you fail, to remind you that failing is not a crime.
I will be there to watch you rise into the man I know you can become.
I will be there, on the single condition that you will be my cheerleader, every step of the way.
To cheer me in my success,
To support me when I fail,
To stand by the side lines even in the darkest times,
To respect me,
To encourage my dreams and desires,
To cheer my family, no matter how crazy they may be,
To make me laugh when I am sad,
To be the cheerleader everyone deserves to have in their lifetime.
Let's face it, we all have lists that paints the idea of our future significant other. We want the world, and we damn well should want it all. But what if that list doesn't mean squad if the person won't cheer you? Because being someone's cheerleaders is what transforms a good relationship into a great one. It is the cherry on top of the cake.
Love, my dearest readers, is not all that it takes (sorry Beatles). It is the
foundation of something extraordinary, but like a cake it needs more. You can't build something off a single ingredient, it needs more ingredients, to build the bricks that will build a fort. A fort destined for two people, with no thunder nor rain to destroy it.
For we all deserve to find that cheerleader, to love and respect, to be there cheering, every step of the way. To make us laugh, to make us comfortable, to spend late Saturday nights with you, and only you. That's why I will be your cheerleader, if you will be mine, every step of the way.