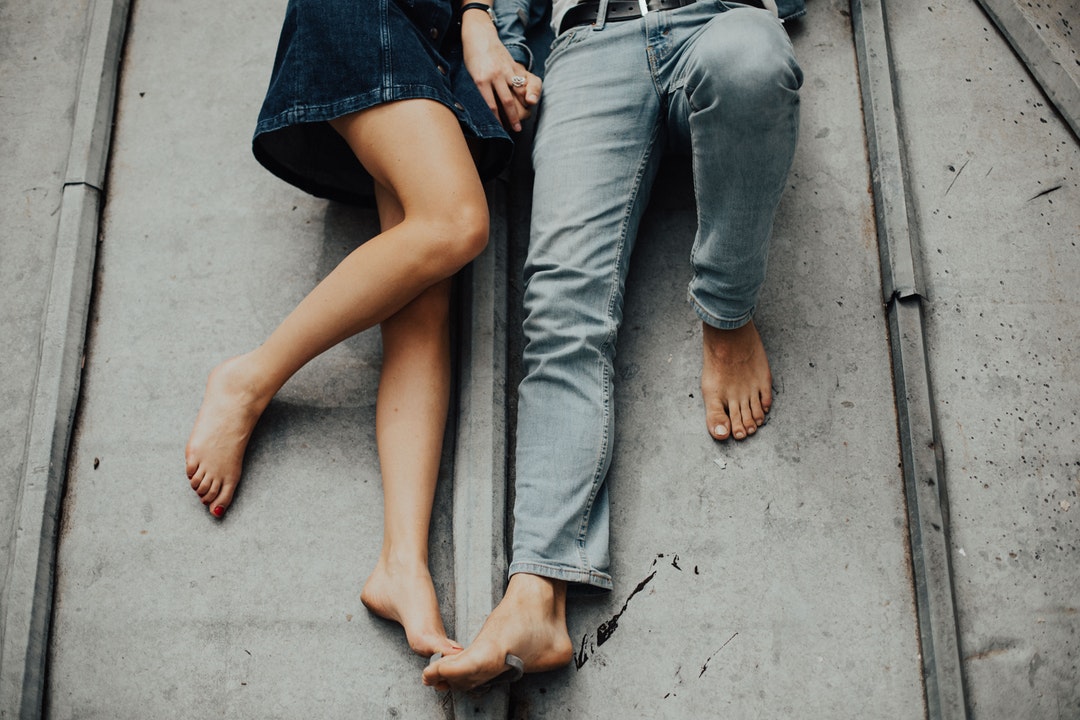 I think it was the urgency in which he spoke my name that aroused me so vividly. I liked feeling like I was his air. Imprisoning his breath in my body—it was a stimulus for both power and humility. Carrying him in my branchy arms was a rehearsal eulogy to our beaten rib cages; we would not even outlast the gentle winter. Holding him was my big break soliloquy. It was me dedicating all to that little Irish bar in which we first got drunk together and you told me that in the book of your life, I had not arrived in the prologue nor the introduction, nor even the first 20 chapters, but that I had arrived, full force, at too long last, your chapter 23. With cool girl demeanor, I smiled. "Why aren't you a poet?" He makes the roads of America seem paved, the cobblestones of Paris—purposeful, the long walk to the east side—a stroll.
You looking at me was me looking at answers. But just as the ears almost always deafen to I love you, such is the same when infatuation bleeds into boredom. The aching tone of urgency shifts and becomes so transparent that the new tone cannot even be established. And what a pity because with you, a latent hunger arose within me, and I am not ready to euthanize this pet of meant-to-be encounters and a shoulder to cry on and forever. Honestly, to be on the other end of want is like waiting for the war to end; it's an addictive fight that I didn't ask to be a part of, a hollowing endeavor that I never expected to change me. To not be thought of, or at least not thought of enough, is like hanging yourself with another's veins and them not even feeling a tug when you slip off the chair. You could tell me I'm invisible, and I'd probably believe you.
I dream of you often. You move your hand to my forearm, and I am almost incapacitated in a whirlwind of religious fervor. You are the Notre Dame Cathedral, and I am a hopeless gothic admirer. I walk down the halls in an almost possessed state. God, I want to cry here, I want to have a baby here, I want to turn eighty here, I want to die here. In the cathartic dreams, we touch knees in the movie theater but nothing more. So this is not all in my head! And in the melancholy dreams, we have sex. I say that I adore you and admit that you're only the second person I've had sex with in a dream. I say that that means a lot to me, and you give a knowing shrug. Of course, I don't know how to respond, so I just lie there, wrongly convinced I know you because we moved our bodies in the dark. So there I am, faced with a lofty task: years and years of graphic Manhattan background to amalgamate with my hodgepodge wanderings. Can two stubborn elements ever genuinely combine? The general scientific community seems to think no, and that makes me wildly disappointed with the human race's capacity to hope.
The sting of dimming interest is suddenly so clear. I was ready, excited to vomit my whole life to you. I am finally worth a read. But I my story must not fit into your story, because my book's plot is trudging miserably, suicidally, through the snow, clinging to you without you asking me to cling. I wanted you to feast on thoughts of my body, not graze on the days' blandest culminations instead. To think of me when you wash in the shower. To text me with the gritty desire of a boozy addict at his first A.A. meeting: unhinged, unwillingly inhibited, defeated. Indie! Indie! Indie! To explain to me your world and detail your everything. To feed me until I was sick. To inebriate me until I blacked out, until I was dead.