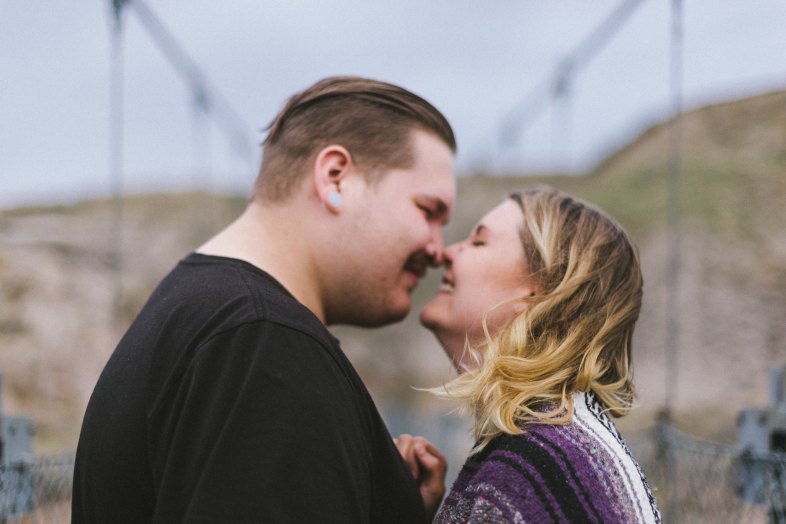 Believe me, I'm still in complete and utter awe.
It wasn't part of the plan. I have been using Tinder for quite a while merely to go out and meet new people, maybe have a couple of burgers and all that. I didn't see it as a "hook-up" app like most people do and it wasn't really a taboo subject for me as compared to some of my friends who look at you like you're some kind of hoe at the mere mention of Tinder.
See, I don't regularly use my Tinder app and I would just randomly open it after maybe finishing a whole episode of Westworld. I was casually swiping left, a few rights here and there, when I came across this guy's profile.
In using Tinder, it was customary for me to judge the guys I see on the many pool of Tinder users based on their bio. This has always been an important criteria in my right-swiping adventures. This guy, however, only had one letter and an exclamation point written on his bio.
"G!" his bio said.
He lived a few kilometers away from me and his Uni was right in front of mine. His pictures looked decent enough so I swiped right despite my critical bio qualifications which entailed a funny quote or statement, something that was related to memes or any show I was watching, and a brief explanation of his motives.
He didn't meet any of those requirements with his one-letter bio but he was near and meeting up would be easy-peasy. I swiped right and it was a match.
We met up 2 days after that and I was smitten. He was nice and it felt as though I've known him for years.
We were able to make each other laugh and it was the happiest I've been in months. Days after that he set up our first date and it was beyond perfect. We drove, and talked, and laughed, and ate,  and took silly videos as if we didn't just meet days before. We saw each other every day that whole week. Each date we went on, I fell harder and harder. I found out more stuff about him, stuff that made me admire him more and made me thank all the Tinder Gods out there.
He was the first to say "I love you." He clearly pointed out how much he wanted us to work and I am beyond thankful. Nowadays, it's hard to find certainty and assurance from the people we want. In this age of modern dating, we find ourselves getting stuck in the gray area where everything is unclear, where only 'almosts' happen. With him, I found something permanent. Something beautiful.
I have to admit, it was scary at first. We were both skeptics before this ever happened.
He was never one to meet up with strangers (I was the first girl he met up with from Tinder), much less fall for them, and I had developed trust issues from past relationships that never seem to work and have left me destroyed. We got way past that and now we trust each other with our lives. The doubts that were present before have long been gone.
Right now, I can truly say that I have met my forever person. It's funny because getting married or having kids never crossed my mind before I met him, but now I find myself smiling at the thought of my future with him in the picture. He talks about our wedding, his plans for his family, and his plans for us. It went all too fast but what do you know? That's just how love is. Unpredictable and difficult to understand.
So I'm telling you to take a chance. Take that risk. Life is too damn short to go in circles.
If you love someone, go tell them. Heck, go download Tinder and you might just meet 'The One.'
No one is ever prepared for love. If it comes knocking at your door, welcome it with a smile, and say, "I'm ready to be happy, and sad, and confused, and maybe angry at times. I'm ready to be in love."