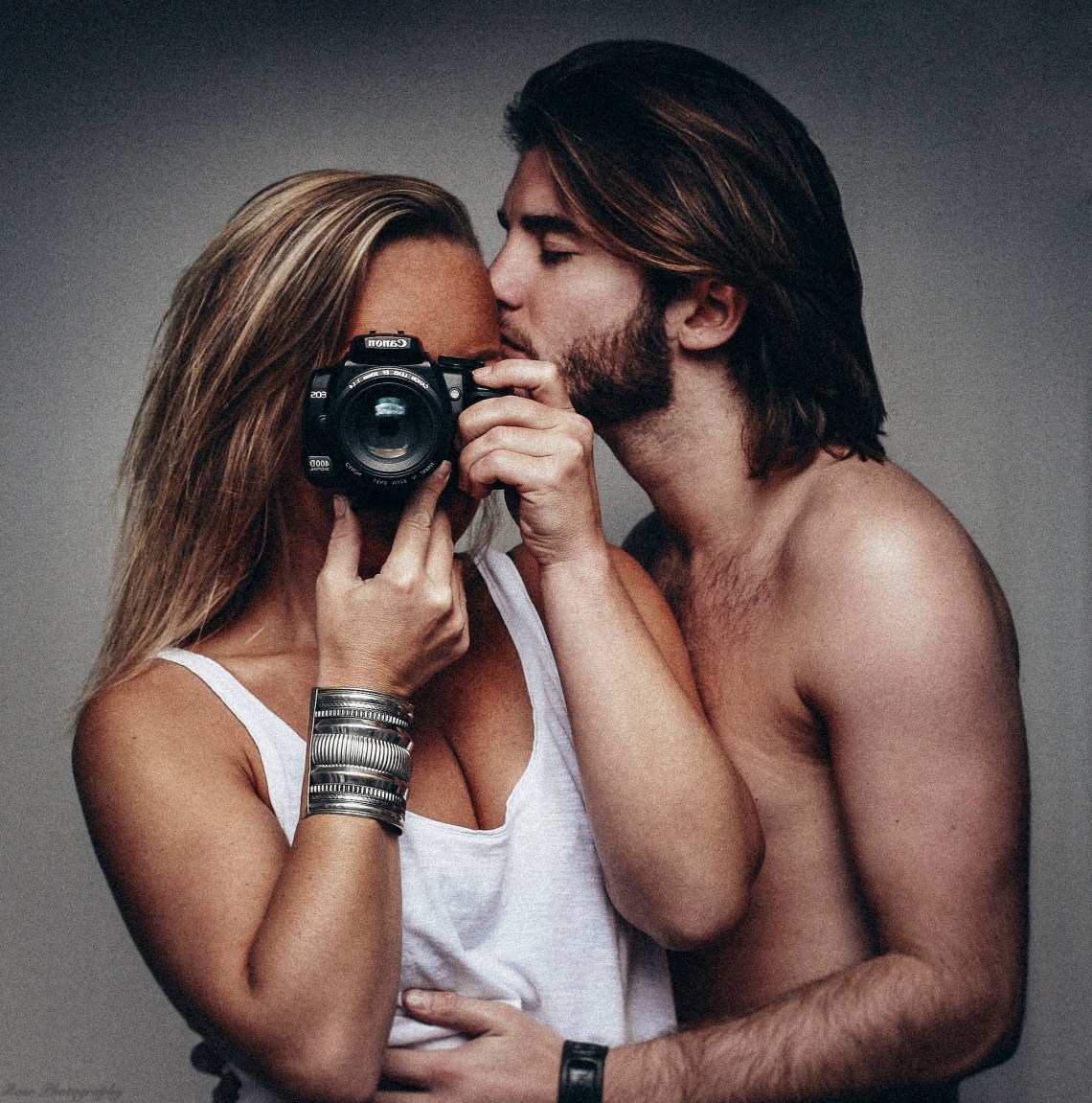 1. Study her favorite pictures of herself. When you're taking pictures of your girlfriend, you have to remember it doesn't matter when you think she looks good. It matters when she thinks she looks good and when she feels the most confident. That is why you need to learn her angles. You need to learn which side of her face she thinks is her good side, which parts of her body she likes having highlighted, and which parts of her body she wants out of frame. If you scroll through her favorite photos, then you will get an idea of what she believes works best for her and what doesn't.
2. Ask her to bookmark pictures of other girls. There's a feature on Instagram that allows you to bookmark pictures (without anyone knowing the pictures are saved to your account). Tell her to click on the bookmark button whenever she sees a picture of a friend or instagram model that she wishes she could copy. Then you can try to recreate those photos the next time she is in the mood for a photoshoot.
3. Come up with cute picture ideas. She doesn't want to be the annoying girlfriend always bugging you for pictures, which is why you should take it upon yourself to grab your phone and ask her to pose whenever inspiration strikes. When you're on a dinner date and she's dressed up, ask her to hold her drink and smile. When you're mini-golfing, ask her to pose with the club. When you're on a hike, ask her to stand in front of a waterfall. Use your scenery to your advantage because not only will the picture come out beautifully, but it will hold a fun memory.
4. Boost her confidence. She is going to feel awkward posing for pictures if she doesn't get a reaction from you. That is why you should compliment her on how attractive she looks. Tell her you love her pose. Tell her she looks sexy AF. It will help her loosen up. It will help her smile a real smile. It will help the photograph feel more authentic.
5. Snap multiple photos. Don't worry about clogging up your camera roll. She can delete the ones she doesn't like later. But in the moment, you should take as many different shots as you can. Even if she only moves her hand or her face slightly, she might end up loving one picture and hating the other. It's always best to take as many pictures as possible so she has a wide selection to choose from.
6. Get creative. Instead of taking the same exact pictures of her smiling with her signature pose every time, try to get a different type of shot every once in a while. Get a picture while she is sipping from her Starbucks cup and looking away. Get a picture from above while you are on the top of a staircase and she is on the bottom. Get a picture of her holding your hand while you are off camera. Think outside of the box.
7. Go outside during golden hour. It's always better to take pictures in natural lighting. However, the best time to head outside is right after sunrise or right before sunset when the sky is red and soft.
8. Stand far away. Try to get her entire body in the shot. If she wanted a close-up of her make-up then she would take a selfie. If you're taking the picture, then she probably wants her outfit seen.
9. Pay attention to the background. If you're taking a picture of your girlfriend at a busy place, try to find an area that is a little less crowded so there aren't strangers milling around in the background, distracting from her beauty. And if you're shooting at home, make sure there isn't too much clutter in the background or anything embarrassing in frame.
10. Show her sample pictures before you stop shooting. Let her browse through the pictures you just took before you leave the area so she can let you know if there's a slight adjustment she wants you to make or an adjustment she wants to make about herself. Then you can shoot a few more and be on your way.
11. Don't complain. If she feels like she is bothering you, then she is going to feel rushed and the pictures are not going to come out great. Make sure she knows you are happy to help her, that you actually enjoy taking her picture.
12. Use better equipment. Instead of taking photos on your phone, try using an actual camera. If you want to be her hero, then you could even buy her a ring light to make sure the lighting is always perfect or a tripod with a self-timer so you can both be in the pictures at once.