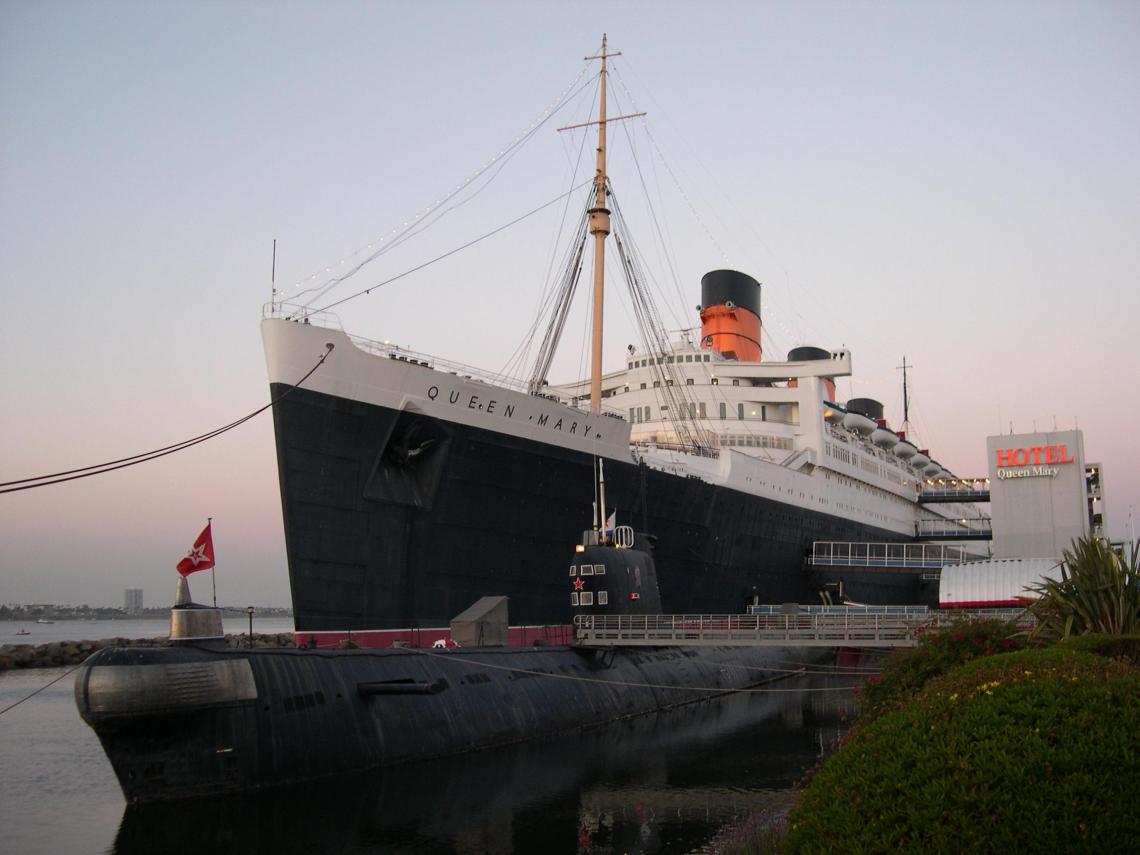 Time Magazine named The Queen Mary, located in Southern California, one of the ten most haunted places in America. If you choose to stay aboard the ship, you can partake in programs like Dining With the Spirits, Paranormal Investigation, or Paranormal Ship Walk. You can even schedule your wedding there.
"Among the ghosts reportedly still hanging around are a sailor who died in the ship's engine room, a 'lady in white,' and children who drowned in the ship's pool."
YouTuber Shane Dawson, who is known in the creepy community for his conspiracy theory videos, spent a night inside of the ship along with his boyfriend and closest friends. He took his ghost hunting equipment along with him to see what he could find — and he finds some pretty creepy stuff.
There's a point in the video where he hears a fingernail tapping inside of a dresser that they take turns hiding inside. There were also moments when doors unexplainably closed on their own, when strange orbs were seen in photographs, and when a 'deafening scream' was heard.
The longer he spends inside of the ship, even weirder shit happens. While alone inside of an isolation ward, he hears footsteps when no one is making any noise.
He also wonders if his deceased grandmother is visiting him after checking a photograph and seeing an orb consisting of the same colors of her favorite outfit.
If you're brave enough to risk having a paranormal experience, then reserve a room on The Queen Mary and see if you can make it until the morning.