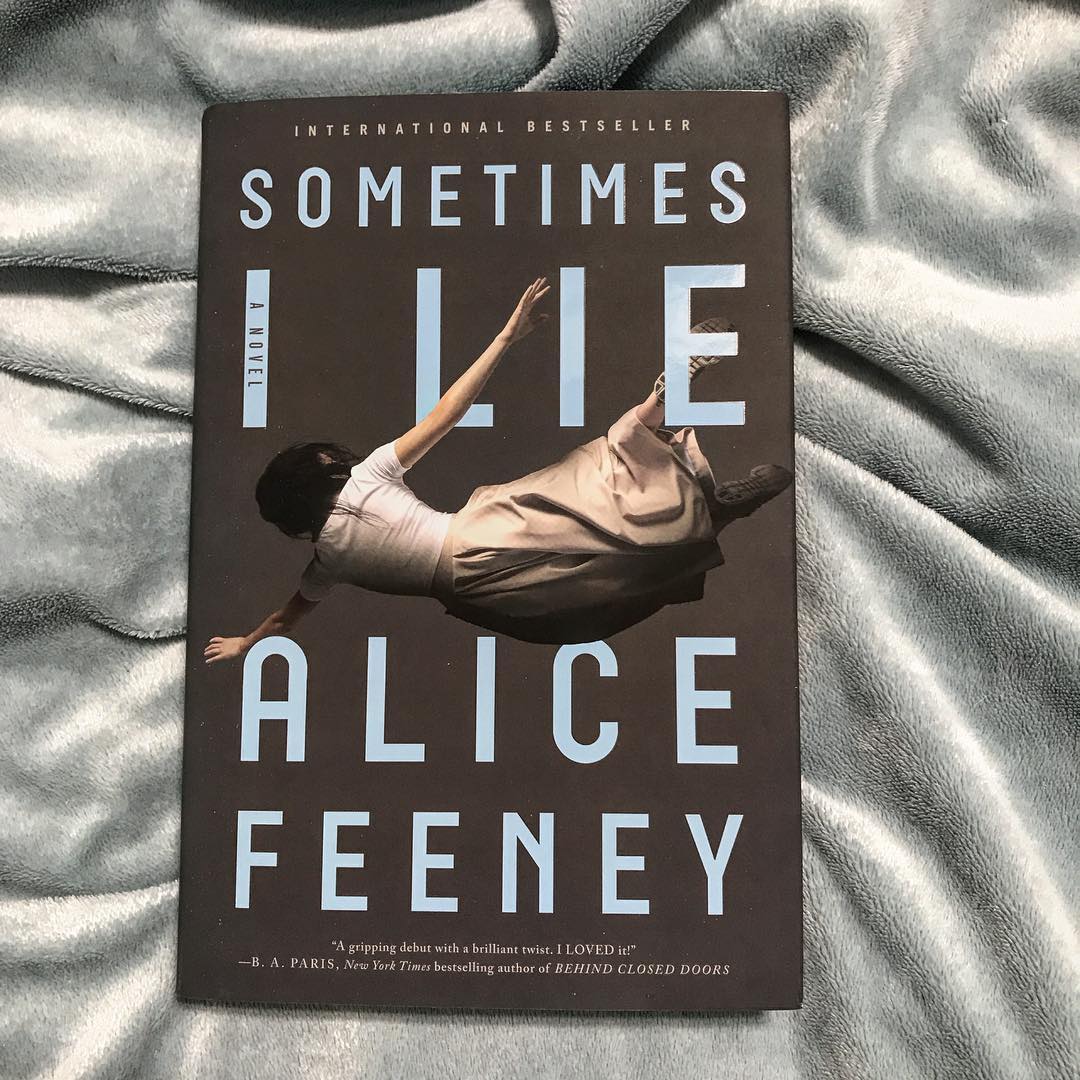 I make a point to read at least one book per week. Even though I try my best to alternate genres, I end up reading thrillers more than anything else. I have a Gone Girl tattoo printed across my arm. I have hundreds of novels adorning my shelves (and sucking battery from my Kindle). I have high standards for my fiction.
That being said, Sometimes I Lie was the best book I have read in 2018. It kept me interested since the first page with this opening:
"My name is Amber Reynolds. There are three things you should know about me: 
1. I'm in a coma.
2. My husband doesn't love me anymore.
3. Sometimes I lie."
I love unreliable narrators. I love having to pay close attention to the words I'm reading to figure out whether I should take them at face value or whether they are complete bullshit. I love playing detective while I read. I love twists and turns and being slapped in the face by the unexpected.
AJ Finn, author of The Woman in The Window (the only other thriller I have read this year which I would highly highly recommend) has called it: "Boldly plotted, tightly knotted―a provocative true-or-false thriller that deepens and darkens to its ink-black finale. Marvelous."
The only thing better than the surprises strewn about the pages is the language. Here's a little taste of the author's voice:
"The sound of the cork being pulled from the bottle is less satisfying than normal. I hold it in my fingers for a second. From some angles it still looks perfect, you'd never know it was so damaged on the inside."
Alice Feeny has created a debut novel that you will want to read in one sitting, but if you're searching for a book to read on a plane or between classes or on the beach once the weather finally settles down, you should still pick up a copy of Sometimes I Lie.
I'm not lying when I say it's the best thing you'll read this year.