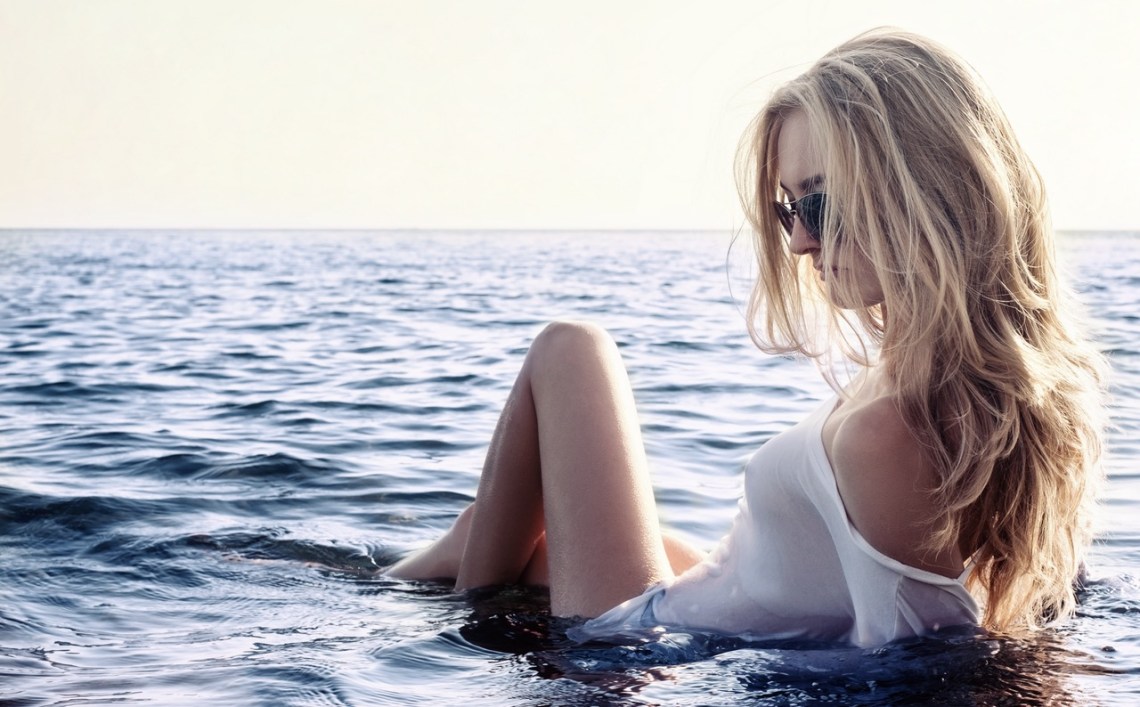 1. Act like a kid again by drawing with chalk on the sidewalk or grabbing a handful of water balloons and chucking them at each other.
2. Rent one jet ski and share it — or rent two separate ones and race around the water.
3. Take a hot air balloon ride over a scenic area so you can snap photos.
4. Look through your community calendar for free outdoor concerts, so you can save up your money for your next big vacation.
5. Camp out at the beach and watch the sun rise and set together.
6. Visit a vineyard and get drunk off of wine.
7. Play mini-golf. Go bowling. Visit the batting cages. Be a cliche.
8. Watch a baseball game. Either get tickets to see the professionals play or sit in on a local little league game.
9. Visit an escape room with a group of your friends and his friends to see how well you can work as a team.
10. Do something crazy, like bungee jumping or sky diving or white water rafting.
11. Sit in your own backyard and stargaze — or visit a planetarium to learn more about the solar system. You can even name a star after each other.
12. Sign up for a marathon and train together every morning by running around your block. Or just join a gym together and work out on treadmills that are side-by-side.
13. Find a bar that holds trivia nights and sells cheap beer.
14. If you can't afford a full vacation, rent a hotel room for the night so you can take advantage of the pool and hot tub.
15. Or, if you have money to spare, take a cruise so you can get drunk, go dancing, and sunbathe on the top deck.
16. Go rock climbing. If that sounds a little too intense for you, grab your backpack and go for a hike.
17. Go out for breakfast instead of waiting until dinner to head to the restaurant. You don't even have to change out of your pajamas.
18. Play a competitive sport, like tennis or badminton. If there's a basketball court by your apartments, you can challenge each other to a round of that, too.
19. Either go canoeing or kayaking, depending on how sore you want to be the next day.
20. Go Geocatching as a way to explore parts of your neighborhood that you've never seen before.
21. Get some exercise by renting a two-seater bike and riding around the town.
22. Or you could roller skate around town instead.
23. Have a picnic at the closest park, complete with sandwiches and a bottle of wine.
24. If you have a dog, take him for a walk. Otherwise, think about stopping at a shelter and buying your first pet together.
25. Go fishing — or at least sit by the edge of a pier and admire the scenery.
26. Find the closest water park and spend an entire day there.
27. Try your hand at archery. If you're any good, buy a bow and arrow for your own backyard.
28. Instead of getting ice cream at a local shop, make your own inside the kitchen.
29. Set up a bonfire and invite whatever friends you both get along with.
30. Get in your car, blast some music, and just drive until you run low on gas.
31. Pick strawberries. Or blueberries. Or raspberries.
32. Visit a salon to get a couple's massage, face masks, and mud baths.
33. Take a trip to Disney, Hershey Park, Six Flags, or one of those makeshift carnivals that are put up every summer a block away from your house.