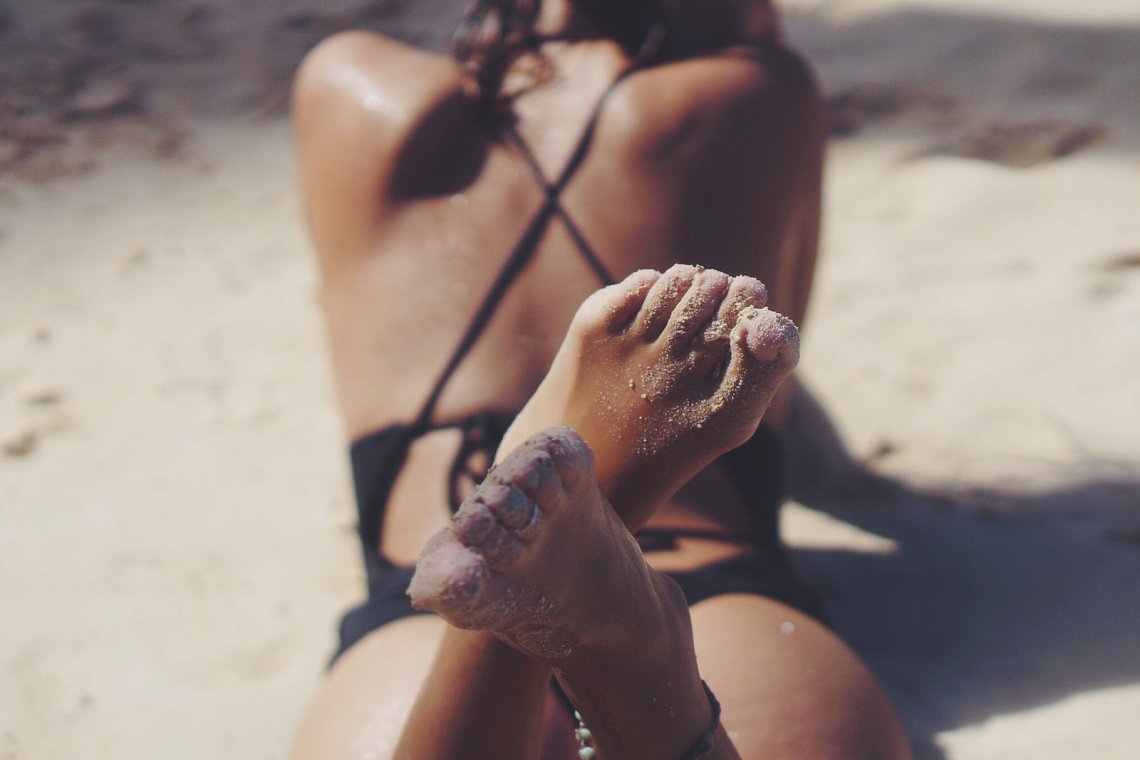 1. Suck on an ice cube to get your tongue cold, and then eat out your girlfriend or give your boyfriend a blowjob. If they enjoy the cold sensation, you can even try putting the actual ice cube against their skin to see how they react.
2. Agree to sleep naked, since it's so hot in the house anyway. That way, you can feel your partner's skin pressed up against you all night long. And in the morning, it makes it easy for you to climb under the sheets and wake them up with oral (with their prior permission, of course).
3. Don't wear any underwear underneath your skirt or dress. It will keep you cool and it will turn your partner on. Plus, if you decide to have a quickie in the middle of a park or shopping mall, you won't have to remove any clothes. 
4. If you feel like your sex life has been boring lately, sneak off during the next BBQ you have with your friends. Find an empty bathroom or broom closet and see if you can make each other orgasm without making any noise and alerting the other partygoers.
5. Send sexy pictures to your partner while you're wearing your bathing suit so they can touch themselves while thinking of you. If it shows off your body in all the right ways, you could even wear it in the bedroom. Treat your swimsuit like it's lingerie — because it looks pretty much the same. 
6. Have sex with the windows (and even the door) wide open. That way, you'll be able to feel the cool breeze coming in — and you'll be able to feel like you're being put on display. It'll turn your voyeuristic fantasies into a reality. 
7. Instead of having sex inside of your pool or while you're in the ocean at the beach — because it's actually super unhealthy to do it in the water — try having sex on a towel in the sand or on a blanket in your grass. 
8. If you want to do it someplace exciting, but it's too hot to stay outside, get inside of your car and blast the AC. Then you can get it on in the backseat and feel like you're teenagers again. 
9. Shower together as a form of foreplay. It'll drive you crazy to see each other naked and not be allowed to do anything about it. By the time you help each other soap up and dry off, you'll be dying to get back in bed.
10. Involve food in your foreplay to help each other cool down. Try using some ice cream or whipped cream — anything that feels nice and cold against your body. 
11. Request a few days off from work, rent a hotel room, and spend the entire weekend enjoying the hot tub and the mini-fridge and the king sized bed. After all, vacation sex is the best sex. 

Holly Riordan is the author of
Severe(d), A Creepy Poetry Collection.
Pre-order your copy here.