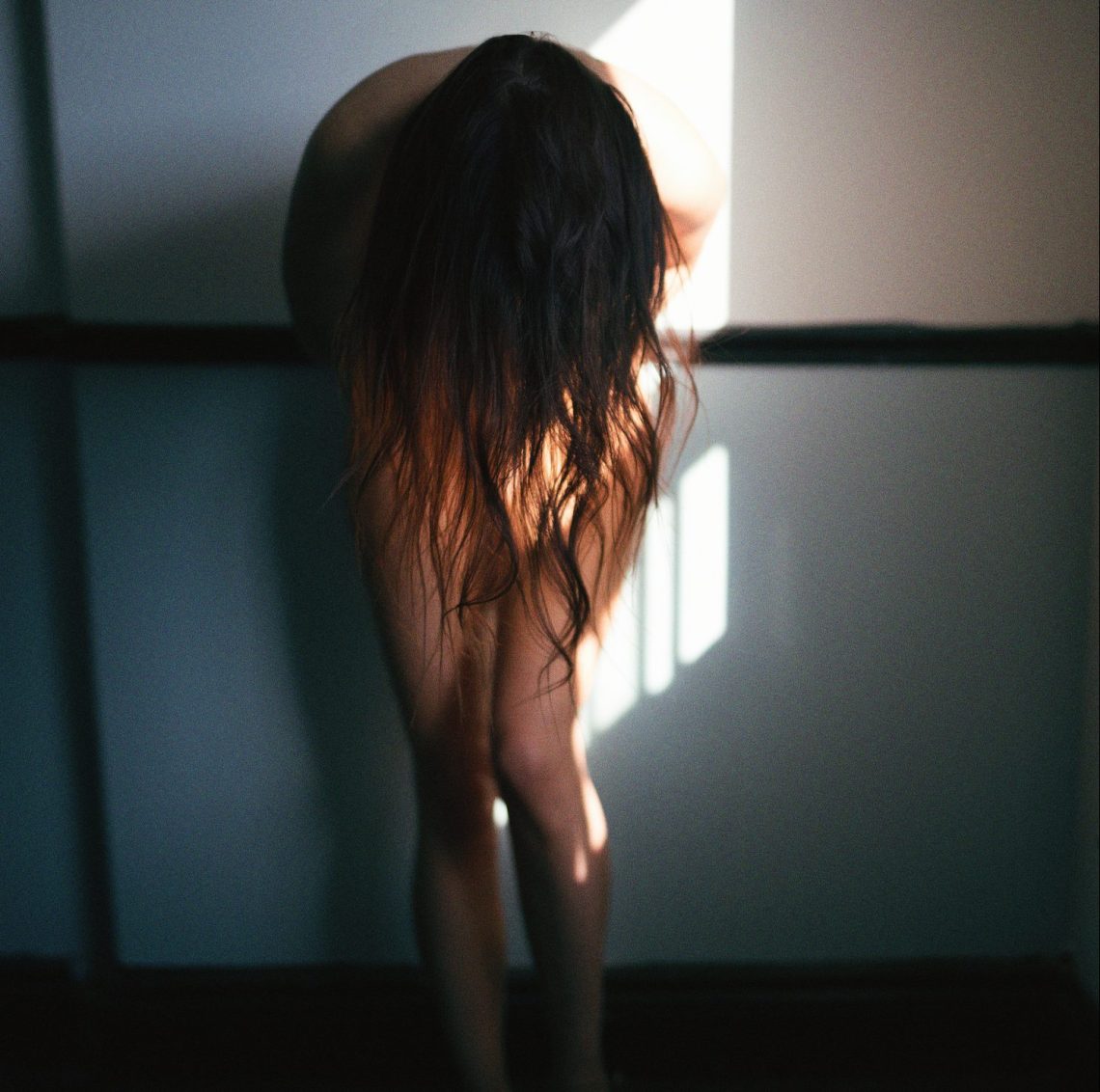 1. Have sex without kissing your partner anywhere on their body. When your lips are taken out of the equation, you'll have to find new ways to use your hands to get each other off.
2. Have sex without making a sound. No dirty talking. No whispers. No moans. Do it in complete silence, like you're worried about getting caught by someone in the adjoining room.
3. Have sex while you're both wearing blindfolds. See how well you can turn each other on without using the gift of sight.
4. See how long you can kiss without having sex. Try to make it for at least a half-hour before you start tearing each other's clothes off.
5. Scroll down an adult website, randomly click on something to buy for the bedroom, and then use it as soon as it gets delivered to your apartment.
6. Put on a random porno and then try to mimic everything that the couple on screen does.
7. Have sex while wearing as many pieces of clothing as you can. Keep your heels on. Keep your skirt on. If you find a pair of crotchless panties, you can even keep your underwear on.
8. See how many times you can have sex in one day without reusing any of the same positions.
9. Spend the day completely naked — watch TV together naked, eat together naked, cuddle naked — but don't have sex until the very end of the night.
10. Roleplay. Search through your closet and put together an outfit that your alter ego would wear. And then pretend to be that person.
11. If you're both semi-fluent in another language, try dirty talking in it. Your mother tongue is not allowed.
12. Try to create your own sex position. One that you've never used before or have even seen in the movies.
13. Masturbate side-by-side. You're allowed to look at each other. But you're not allowed to touch each other.
14. Buy a book of sex positions (or just browse through one at the mall), flip to a random page, and attempt to recreate whatever picture that you land on.
15. Most people have sex at the end of the night with the lights off, so try doing it in broad daylight so you can see every inch of each other's bodies.
16. Take out all of the sex toys that you own and try to use every single one tonight. No exceptions.
17. If you want a laugh more than an orgasm, put on the unsexiest song that you can find and try to turn each other on while it plays in the background.
18. Have sex in whatever rooms of the house that you haven't christened yet.
19. Buy an erotic novel (or look up erotic fanfiction online) and then read it aloud. If you like what you hear, you can even act out the scenes.
20. Have sex while standing. No leaning on counters or against bedsheets.
21. Agree to wake each other up with oral sex randomly throughout the week, but don't tell each other what day it's going to happen, so you start the day with a sweet surprise.
22. Go out to dinner and touch each other underneath the table without anyone noticing.