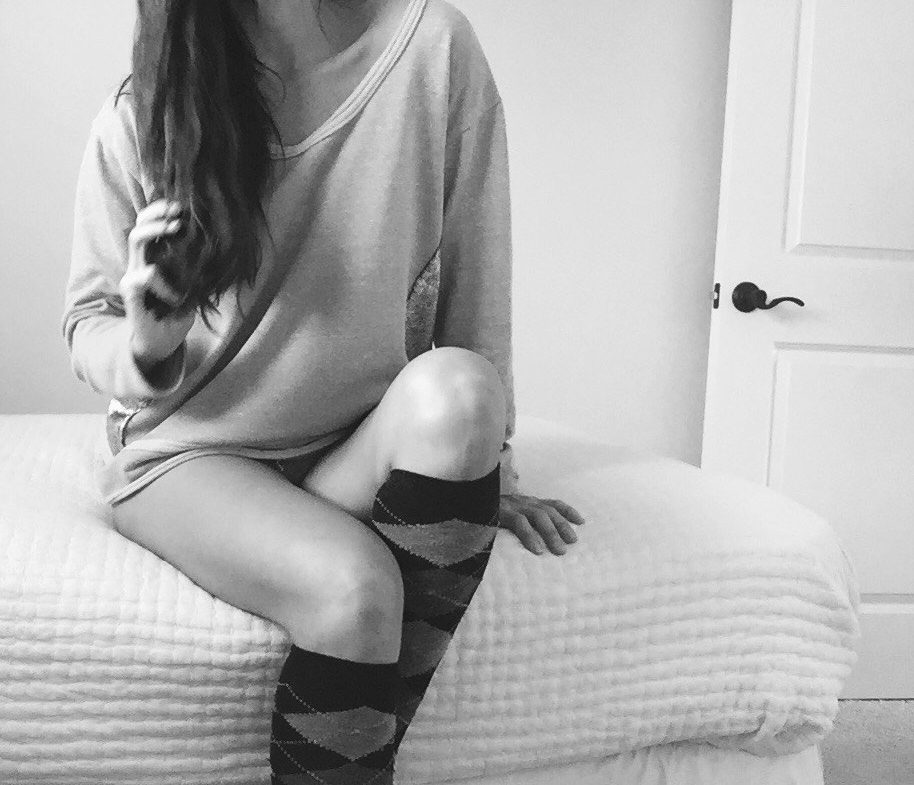 1. When she's on top of you, reach toward her clit and start rubbing. She probably won't come from a G-spot orgasm, but if you move your fingers the right way, there's a good chance she'll come from a clitoral orgasm.
2. Better yet, grab one of her vibrators and place it against her clit. Better feeling for her. And less work for you.
3. You could even run that vibrator across her nipples, across her thighs, or across her lower lips. Make the most of it before the batteries run out.
4. Dirty talk. If you feel like an idiot saying naughty things, then all you really have to do is name some body parts and call them a synonym of "pretty." Your legs are sexy. Your tits are gorgeous. Your pussy is beautiful.
5. Place your hands on her hips to help her set the pace. That way, she'll move in a rhythm you like and she'll get turned on by feeling your hands against her skin.
6. You could also set the pace by reaching around and holding her ass in your hands to help her bounce. Or you could just touch her back there for the fun of it.
7. If she's into anal, you could even try sticking a finger up there. As long as you're sure she'll like it and won't just swat your hand away — because that's a mood ruiner.
8. If you feel like you're about to cum, but you don't want the fun to end, then stop her and ask her to sit on your face so you can eat her out. That way, you have a chance to calm down while she revs up.
9. Look her in the eyes. Or at least look at her body. Don't lean your head back and close your eyes. Let her see that you love the sight of her. That you find her attractive.
10. Kiss her. On the lips. On the shoulders. On the neck. Anywhere you can reach.
11. Play with her breasts. Massage them with your hands. Finger her nipples. Just don't be too rough with them. Pain doesn't always equal pleasure, especially in her sensitive areas.
12. Put on sensual music — or just open up your laptop and put on the type of porn she usually watches when you aren't around.
13. If she likes it rough, smack her on the ass. Or give her a taste of her own medicine by digging your nails into her back or thighs.
14. If she's still wearing a top, then work on removing it. Lift up her shirt. Unhook her bra. Make it clear that you want to see every inch of her.
15. Encourage her to bend forward, so you can suck on her tits. And make sure to use your tongue.
16. Straight up ask her what she wants. And if she has anything special in mind, give it to her.