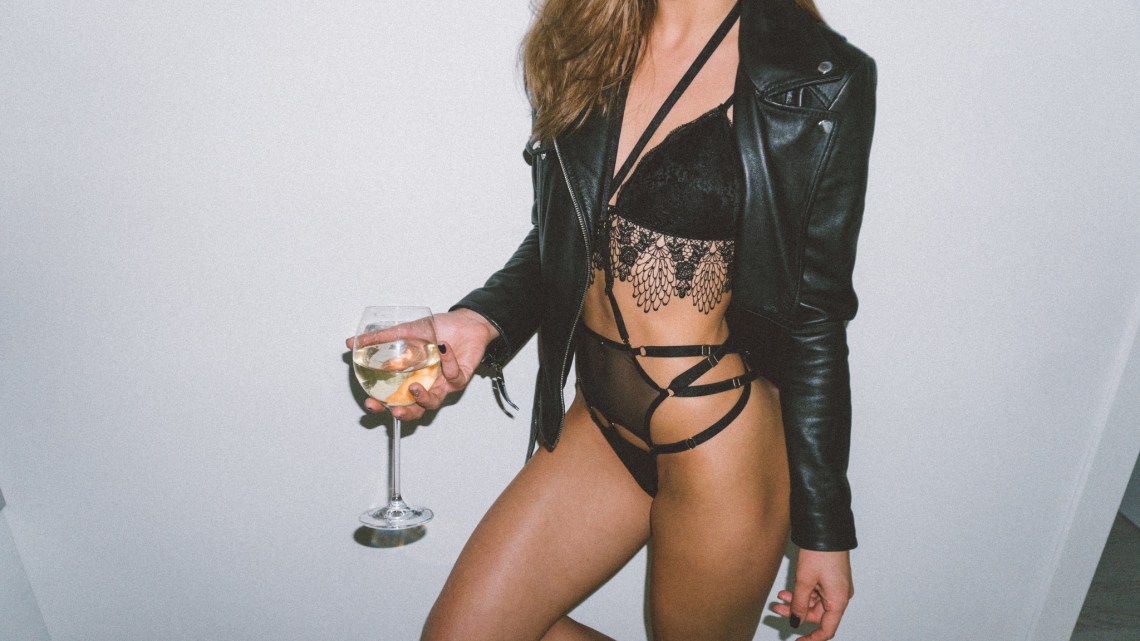 1. Masseuse. Strip off your clothes and rest on your bed while your partner gives you a full-body massage. When he's finished, put a pillow under your stomach and have him penetrate you from behind.
2. Teacher. Pretend you're a college professor that's marking papers and have your boyfriend (your student) figure out a way to convince you to raise his grade. This should include him lifting you onto your desk and eating you out.
3. Bad boy. Have him throw on a leather jacket and pretend to be the bad boy that your parents warned you about. When things get dirty, make sure to keep the noise to a minimum, like you're sneaking around and don't want anyone else to hear.
4. Painter. If you want to throw a little romance into the mix, have him sketch you before he sleeps with you. Walk into the room in a robe and then take it off when he's ready to watch you pose.
5. Strangers. Meet up at your favorite bar — but give yourself a new name and identity. Pretend you've never met before. That you're flirting for the very first time. When the sexual tension goes off the charts, ask him to meet you in the bathroom and have a quickie in one of the stalls.
6. Robot. This one doesn't sound all that sexy, but it's perfect if you're submissive. Pretend your boyfriend owns you and you're required to obey every order he gives you. Or vice versa.
7. Stripper. Sit your boyfriend down on a chair and perform a striptease for him. Play the sexiest music that you have on your iPod and then slowly remove your clothes. If you're feeling extra sexy, you could even give him a lap dance. (All you really have to do is grind against his junk and stick your chest in his face. Simple.)
8. Cop. Buy a pair of fuzzy pink handcuffs and have your boyfriend lock them around your wrists. Then have him throw you onto your knees to give him a blowjob or onto the bed to do you doggy style.
9. Maid. Break out the props. Use a feather duster to tickle his skin. Spray whipped cream across your nipples. Lick chocolate off of his abs. See what's in the fridge and figure out a way to work it into foreplay.
10. Favorite couple. Love Chuck and Blair? Barney and Robin? Aria and Ezra? Then pretend to be them. Reenact a scene from the show or create your own. It'll be even hotter than you think.