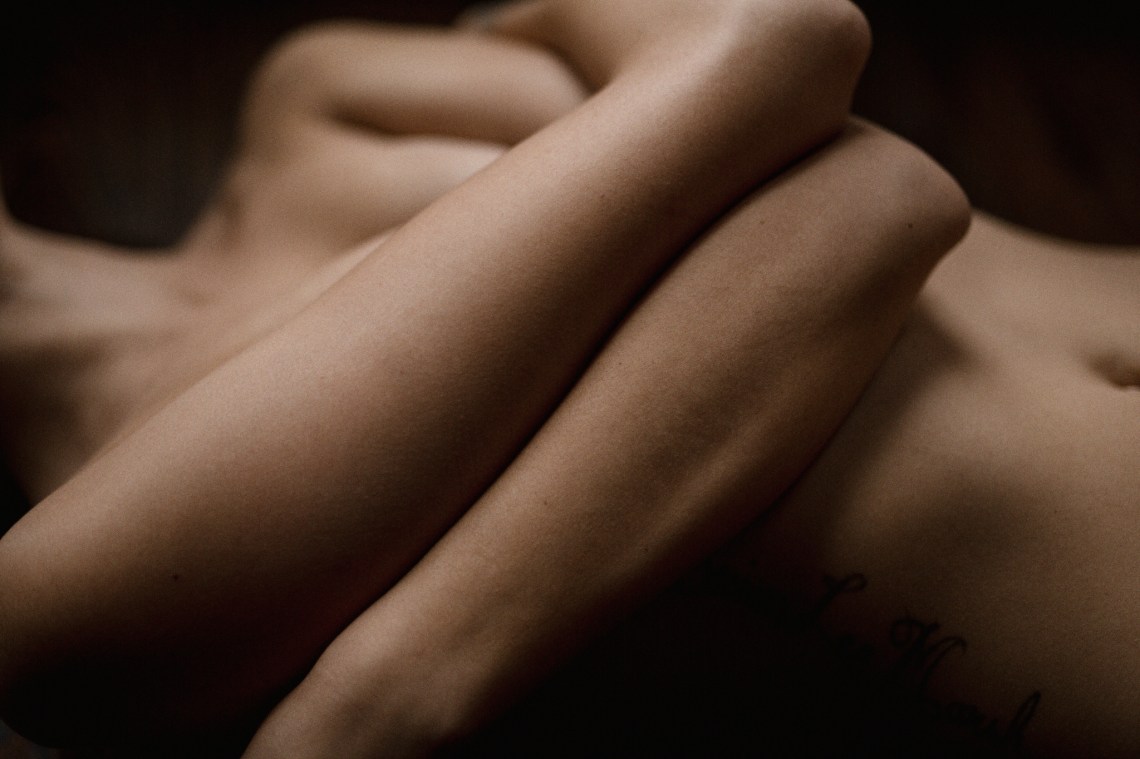 1. Spooning. Get into prime cuddling position — with your clothing off. That way, he can slide into you while holding your waist, reaching around to caress your breasts, and squeezing your ass.
2. Reverse cowgirl. Instead of straddling him and riding him the way you usually do, turn around and face the wall. Even better, face a mirror. That way, you can still get a glimpse at the action while he gets the perfect view of your ass.
3. Doggy style. Get on all fours. And, since you're giving him a great view of your body, grab his hand and place it on your clit so he can rub while he thrusts. That way, you'll both orgasm ASAP.
4. Altered doggy. If doggy style is too cliche for you, then tweak the position a bit to make it feel fresher. Instead of keeping your chest and stomach off of the bed, rest them on the bed while keeping your butt in the air. If you need a pillow to create a better angle, then slide one under your belly.
5. Over the bed. Ask him to stand behind you (and pull your hair) while you bend over the bed, so your chest is resting on the sheets. You could also try this by bending over the edge of the couch or the kitchen counter.
6. With a chair. If you own a chair that rests high off of the ground (the barstool type), then you can sit on the edge of it while your boyfriend stands behind you and enters you. Just be careful not to tip over.
7. Against the wall. Place your hands against the wall and bend your back while he penetrates you from behind. Of course, if you don't want to do it against your bedroom wall, you can do this in the shower. Or, if you're turned on by public sex, you can try this against a tree in a nearby park.
8. Lap dance position. This is pretty much the same as reverse cowgirl. Except, instead of getting on top of him while he's in bed, you'll be doing it while he's sitting on the couch or a chair. That means you'll have your feet against the ground instead of having your legs against the bed.
9. To the side. Instead of positioning your legs on either side of him during missionary, place both legs on the same side and twist your body a bit, so that you're resting on your side and your ass is in his eyeline. He'll love it.
10. Sit on his face. This way, he'll get up close and personal with your ass. And you'll get oral. It's a win-win.