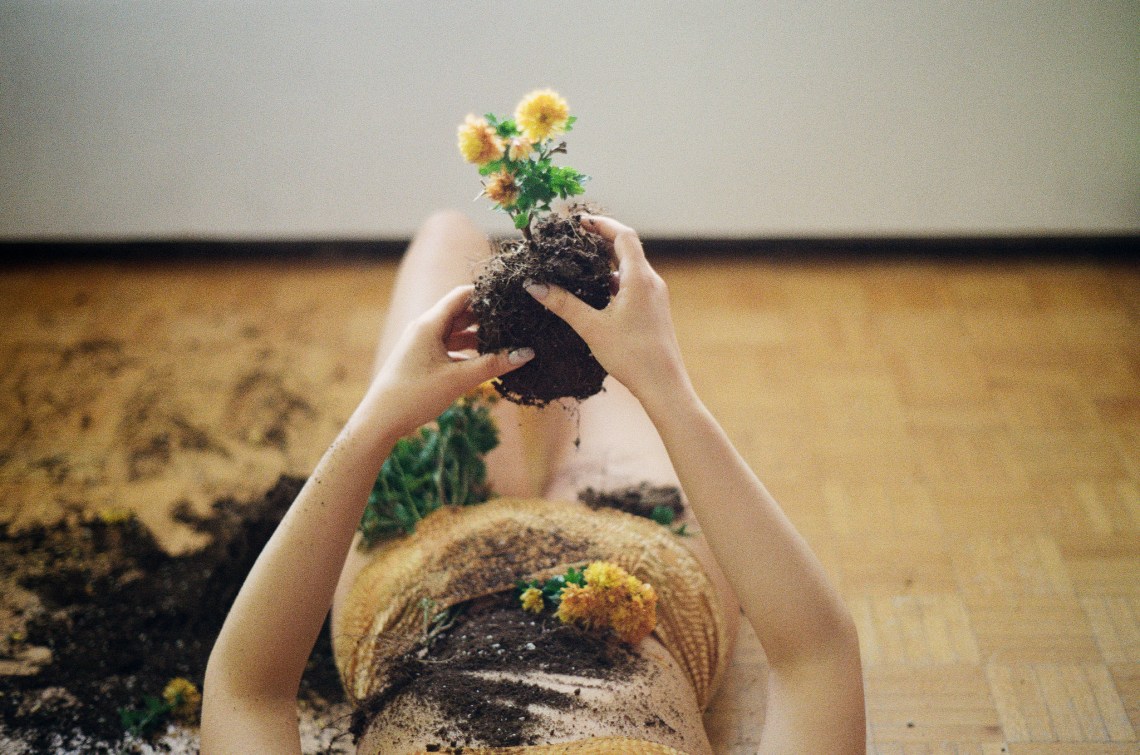 1. Let him catch you masturbating.
2. Take your bra off while you're still wearing your shirt.
3. Perform a striptease.
4. Whisper something seductive into his ear.
5. Put on a porno.
6. Sit on his lap.
7. Let him reach under your skirt, so he can see how wet you are.
8. Send him nudes.
9. Rub your butt against his crotch when you cuddle.
10. Play an adult board game.
11. Caress his thigh while you're out at dinner.
12. Tell him everything you're planning on doing to him.
13. Bend over in front of him, so he gets a good view of your ass.
14. Bend forward in front of him, so he gets a good view of your cleavage.
15. Have an extra long make out session with him.
16. Walk around his apartment in your underwear.
17. Ask him for a massage (that you're going to be completely naked during).
18. Lick icing (or really, any type of food) off of his fingers.
19. Slap his ass when he walks past.
20. Give him a hug from behind and kiss his neck.
21. Get undressed in front of him.
22. Put on your favorite lingerie and then casually walk around the house in it.
23. Unzip his jeans without saying a single word. 
24. Give him a lap dance. 
25. Send him the most inappropriate sext you can come up with. 
26. Flash him. 
27. Put on dance music and grind against him. 
28. Ask him to join you in the shower. 
29. Leave toys out on the bed (or at least a box of condoms).
30. Give him a full body massage.
31. Play with his hair.
32. Tell him about one of your secret fantasies.
33. Let him catch you reading an erotic novel.
34. Compliment him on how sexy he looks (don't be afraid to sound crude).
35. Leave him a note, asking him to meet you in the bedroom.
36. Tie him to the bed.
37. Dim the lights, so he realizes you're in the mood.
38. Put on sensual music.
39. Tell him how horny you are.
40. Cook him a romantic dinner.
41. Pour him a glass of wine (or hand him his favorite brand of beer).
42. Rub lotion on your chest while he watches.
43. Light candles and place them around the bedroom.
44. Wear a skintight dress that reminds him of a romantic night you shared in the past.
45. Play strip poker.
46. Slip into your old Halloween costume so you can look like a sexy cop or nurse.
47. Put on your sexiest perfume.
48. Give him a passionate kiss with tongue.
49. Give him a handjob while you're relaxing on the couch.
50. Get on your knees and give him a blowjob.