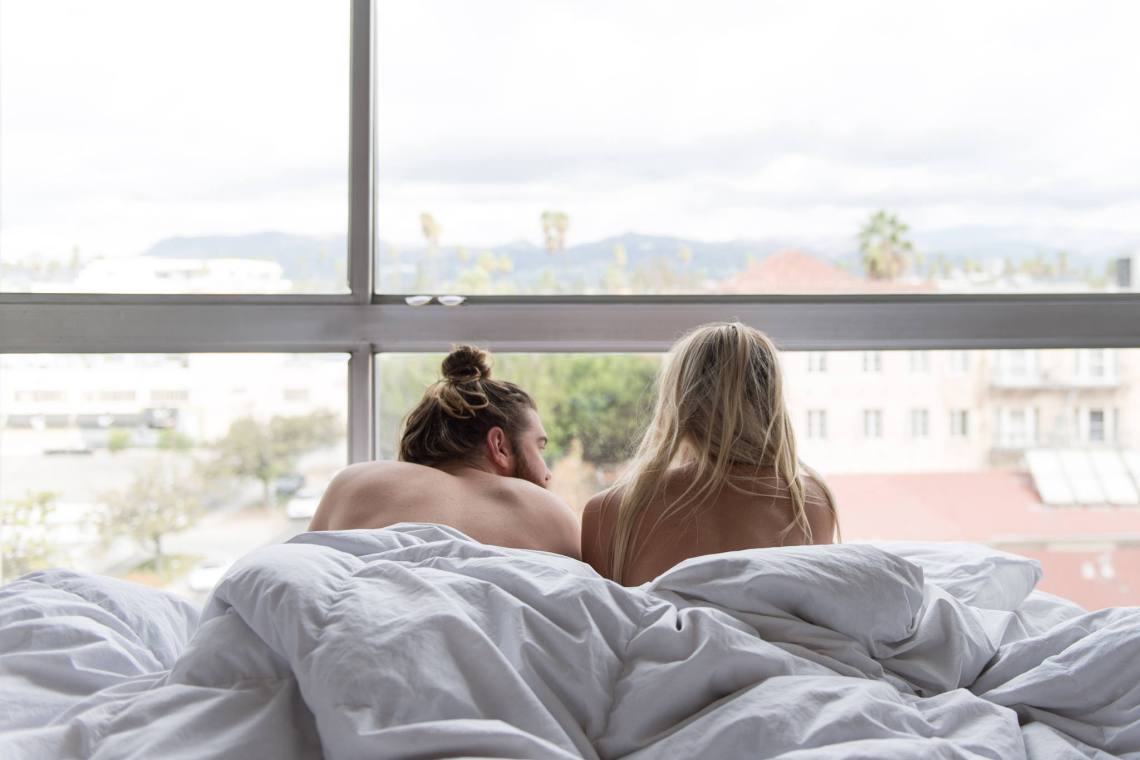 Aries: March 21st – April 19th
Don't give him a blowjob in his bedroom. Do it somewhere public. In the bathroom of a restaurant. In a classroom on your college campus. In the car on your way to a party. Somewhere spontaneous and unexpected.
Taurus: April 20th – May 20th
While you're touching him, use one hand to touch yourself–either by fondling your breasts or by rubbing your clit. When he sees you masturbating, it's going to send him straight over the edge.
Gemini: May 21st – June 20th
Don't use blowjobs as a means to an end. Use them as a form of foreplay. Warm him up by moving your mouth along his cock, and then finish him off by climbing on top of him and riding him. He'll orgasm instantly.
Cancer: June 21st – July 22nd
Cancers love intimacy. That's why you should look him in the eyes while you're blowing him. You don't have to stare. Just flick your eyes up every few minutes to make him feel special.
Leo: July 23rd – August 22nd
While you're going down on him, tell him how badly you want him to cum in your mouth. And when he does cum, make sure to swallow and compliment him on how delicious he tastes. Show him that you enjoy everything about blowing him.
Virgo: August 23rd – September 22nd
Tease him. When he gets close to an orgasm, stop what you're doing. After he calms down, you can start back up again. If you do this, it'll take him a while to cum, but when he does, it'll be the best orgasm of his life.
Libra: September 23rd – October 22nd
Libras love the human form, which is why you should give him some extra stimulation by putting on porn. Or, if that idea makes you uncomfortable, remove your own clothing before going down on him. Give him something sexy to stare at.
Scorpio: October 23rd – November 21st
When you're blowing a Scorpio, don't be afraid to get a little rough. Suck hard. Dig your nails into his thighs. Let him grab you by the hair. Just don't bite down.
Sagittarius: November 22nd – December 21st
Experiment with different sensations. Try grabbing an ice cube and sucking on it for a bit before going down on him. He'll love the cold feeling against his cock.
Capricorn: December 22nd – January 19th
Once in a while, give your mouth a break and use your hands, so you can dirty talk. Tell him that you love the feel of his dick. That he's making your pussy wet. That he's the sexiest motherfucker you've ever seen.
Aquarius: January 20th – February 18th
If you're blowing an Aquarius, you shouldn't use the same move over and over again. Get creative. Move your tongue in different directions. Fondle his balls. Try swallowing or humming while his dick is still in your mouth. Anything.
Pisces: February 19th – March 20th
Moan. He cares about your experience as much as his experience, which is why you should show him you're really into it. Make it clear that the blowjob isn't a chore. It's something you're excited to do.