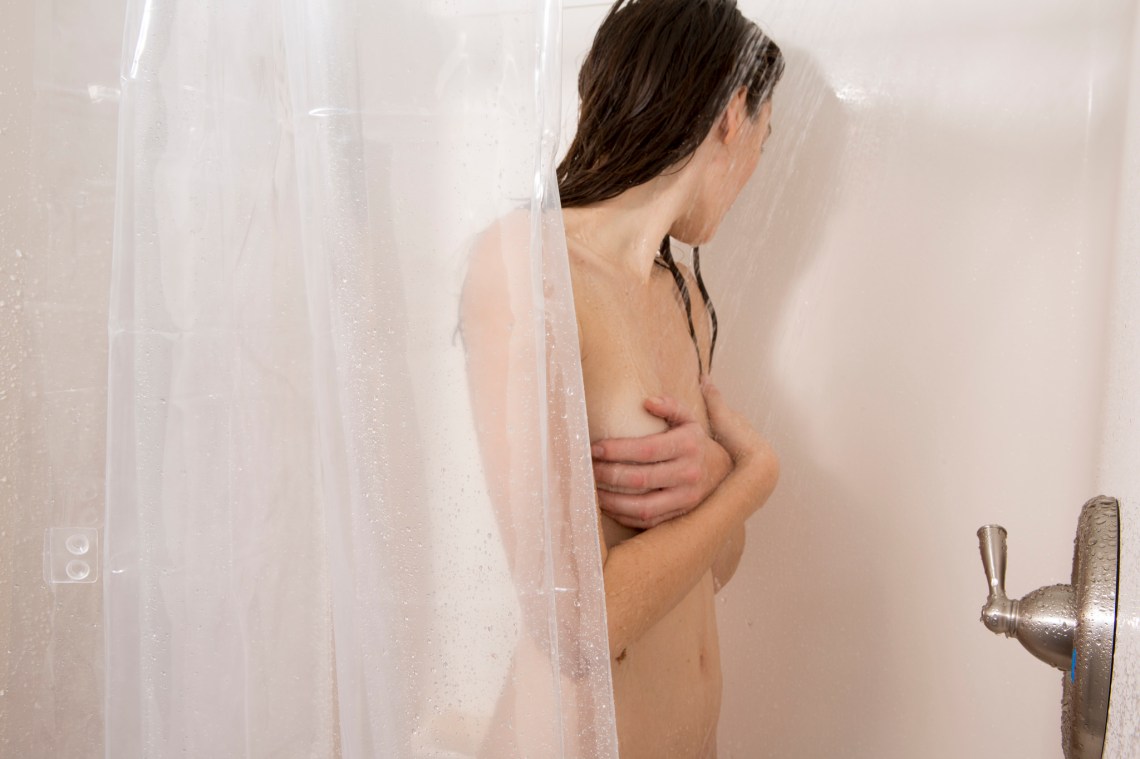 1. Only he orgasms. Even if he can't stop himself from climaxing first, there's nothing stopping him from going down on you or using his hands (or a vibrator) to finish you off. It's not fair for you to be left sexually frustrated when he gets to fall asleep satisfied.
2. You do all the work. There's nothing wrong with occasionally getting on top and letting him relax, but that shouldn't be happening every single time. Why should you be forced to exert all your energy? There are more positions than cowgirl and reverse cowgirl. Try them out.
3. He guilts you into giving sexual favors. You don't owe him anything–not a blowjob or even a kiss. You get to decide if you want to make him orgasm after he asks. You both have a say in the matter.
4. He never goes down on you. If you can put up with the taste of his sweat and the smell of his balls, he can deal with a little licking. It's not fair for you to go down on him every day of your period when he never goes down on you. Sex is all about reciprocation.
5. He skips foreplay. Men like tight vaginas, but guess what? A tight vagina is an unhappy, dry, non-turned-on vagina. It's not fair for him to have a fun time while you're wincing in pain, so make sure you let him know that foreplay isn't an option. It's a necessity.
6. He purposely tricks you. "Just the tip" is a lie. Cuddling naked, just so he can "feel your skin against his" is usually a lie. Don't let him trick you into having sex when you're not in the mood. No means no.
7. He takes advantage of you. Just because you consented to sex doesn't mean you consented to him doing whatever the hell he wants. If you told him no anal or no choking, then he should abide by those rules, just like you'd abide by whatever restrictions he set.
8. He doesn't respect your wishes. If you want him to wear a condom, then he should wear a condom. You're not going to enjoy yourself if you're worrying about catching something. Don't compromise when it comes to protection.
9. He makes you feel shitty. Sex is meant to be empowering. If he comments on your tummy or your tits in a negative way, then he doesn't deserve to see you naked. Go find someone that appreciates your beauty.
10. He doesn't care about the clean up. If you're in his apartment and let him ejaculate into (or onto) you, then he should at least give you something to clean yourself off with. It's the least he could do. If he leaves you hanging, he's an asshole.
11. He only wants sex. If you agreed to keep things casual, great. But if you made it clear you're looking for a relationship, he shouldn't kick you out without cuddling. If he does, then he's clearly not the type of person you should continue sleeping with.