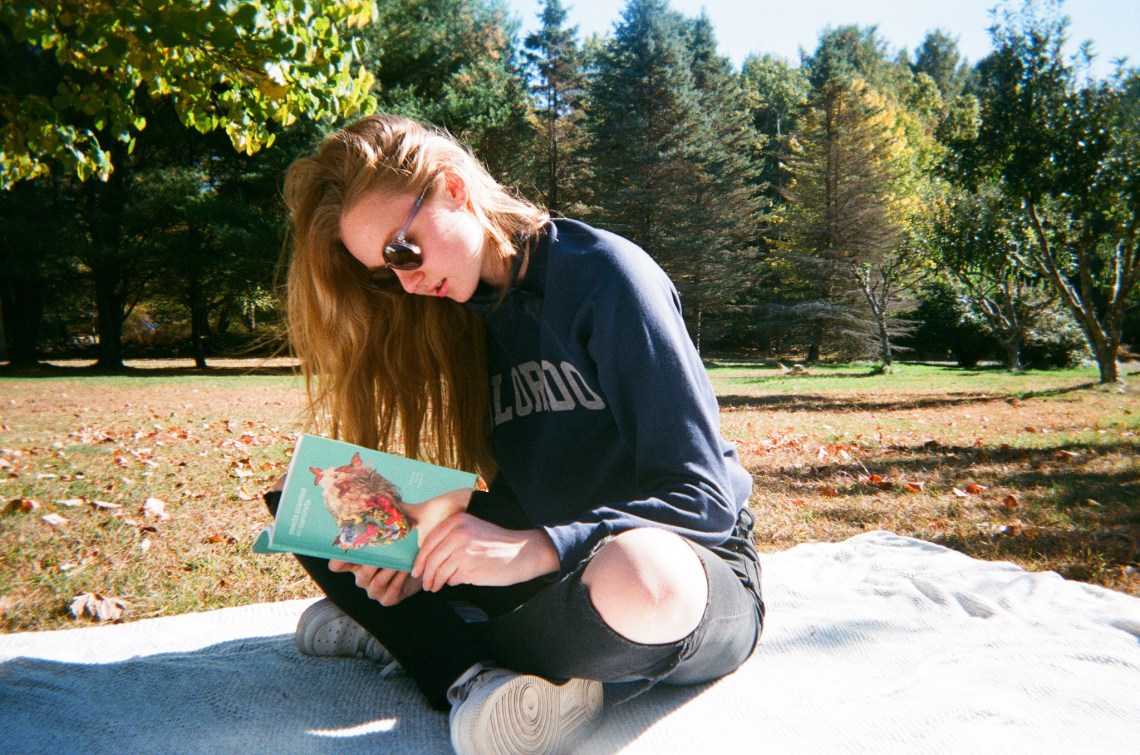 "I will pursue something that I love–and hopefully become good at it, instead of pursuing something that I'm good at–but don't love."
Cranston was the one who knocks on Breaking Bad and the doofy father on Malcolm in the Middle. His autobiography goes into detail about those two big roles, but also talks about his younger days (when his dad walks out on him, when he gets fired from his job, when his psycho ex threatens to kill him). He's just an average guy that made it big–and you can, too.
"My life is just a series of embarrassing incidents strung together by telling people about those embarrassing incidents."
Russell had an insane life. In this dark (yet surprisingly funny) autobiography, he talks about the days he spent taking hard drugs and self-harming. The days he spent having sex with prostitutes and the days he spent finding himself. He was always told he was destined for prison or the mental ward–and yet he's one of the most intelligent, eloquent celebs out there. He proves that your past doesn't have to dictate your future.
"The only unavailable choice was whether or not to have Parkinson's. Everything else was up to me."
You probably already know that the star of Back To The Future and Family Ties suffers from Parkinson's Disease. In this autobiography, he shares his optimistic view of how to live your best life. If you've been feeling miserable lately and are looking to be inspired, MJF's words will help you see the world in a refreshing way. If he can see the good in life, you can too.
"Don't waste your energy trying to change opinions… Do your thing, and don't care if they like it."
Need a strong female role model in your life? Look no further. Tina Fey is proof that nerdy little girls can grow into successful adults. All you need is a dream and a whole lot of determination.
"Pluck up your courage and take that risk! Add another story to the book of your life. Even if it doesn't go the way you planned or wanted, you'll still learn from it."
You know NPH as Barney from How I Met Your Mother. In this unique autobiography that's formatted as a choose your own adventure story, he talks about his childhood girlfriends, his adult boyfriends, and the twins that he had with his husband. He proves that it doesn't matter when you "peak" or what your sexuality is. Success is always a possibility.
"It's me. I chose this. I chose all of this — this rock has been waiting for me my entire life. I've been moving towards it my whole life."
Aron isn't necessarily a celebrity, but there was a movie made about him called 127 Hours (starring James Franco). He was a mountaineer that ended up getting trapped in a canyon with his arm pinned down by a boulder. He survived six days and had to escape by cutting off his own arm with a pocket knife. If you want a newfound appreciation of your life, this is a must-read. It'll make you thankful for every breath.
"My son and I are Americans, we prepare for glory by failing until we don't."
Craig started out on The Drew Carrey Show, hosted The Late Late Show, and currently hosts Celebrity Name Game. In this autobiography, he talks about overcoming his alcohol addiction, which threatened to ruin his career, and then delves into details about his US citizenship. He's proud to be an American (which is why he has a Join Or Die tattoo across his arm) and will remind you why this country is worth living in.
"I think we should stop asking people in their twenties what they 'want to do' and start asking them what they don't want to do."
This book will raise your confidence. It will help you become comfortable in your skin. It will remind you that you're lucky to be a woman–because women kick ass.