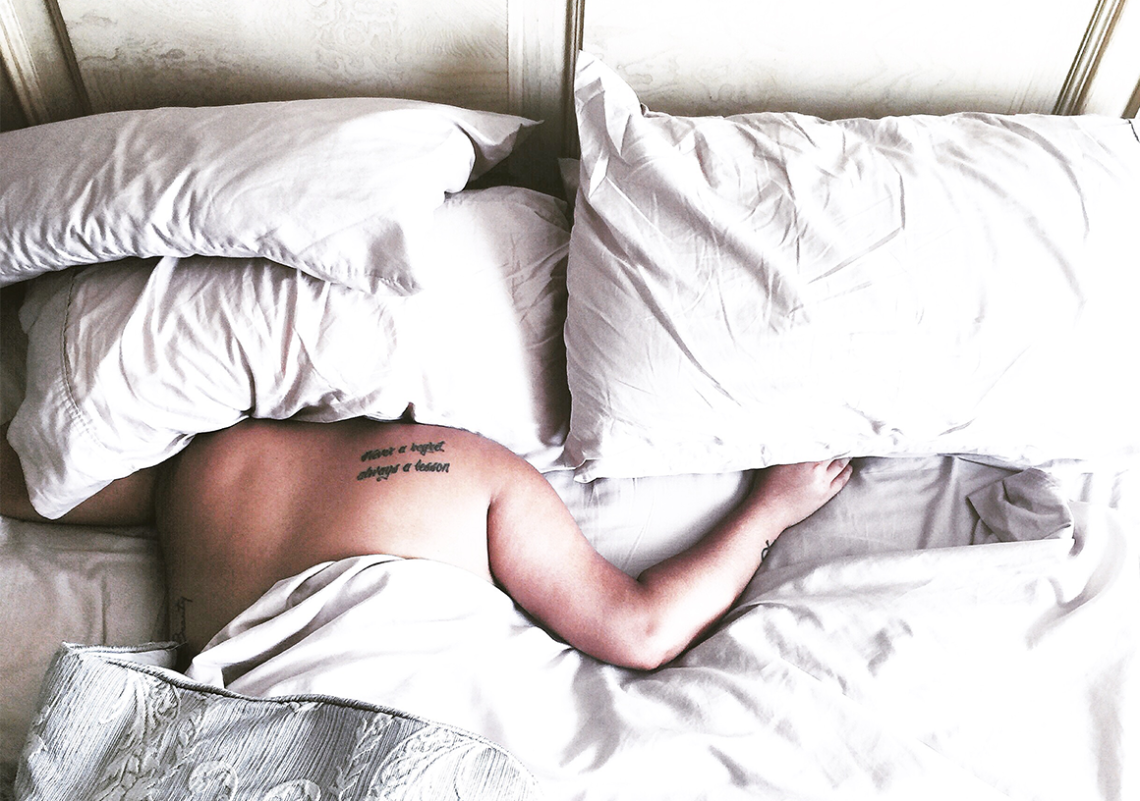 1. Say her name in between licks.
2. Moan, like her pussy is the best thing you've ever tasted.
3. Tell her it's the best thing you've ever tasted.
4. Glance up at her.
5. But don't stare at her for so long that she becomes self-conscious.
6. Kiss her on the lips of her vagina.
7. Tell her how hard she's making you.
8. Remove your shirt so she can get a glimpse of your muscles.
9. Turn the sound on your phone off, so you're not interrupted or distracted.
10. And turn the television off. Unless the steamy scene from the Titanic or the oral scene from Gone Girl is playing.
11. Let her wrap her legs around your head.
12. Compliment the scent, taste, and feel of her vagina.
13. Compliment her stomach, her eyes, and any other body part you're attracted to.
14. Play music in the background — either something that will help her relax or something that will help put her in the mood.
15. Kiss the inside of her thighs.
16. Use lube (or at least make sure she's sufficiently wet) before sticking any fingers up there.
17. Let her reach down and play with your hair.
18. Skim your fingers across her thighs, her stomach, and her hips.
19. Caress her breasts.
20. Take things slow. Don't rush through the foreplay, because women enjoy anticipation.
21. Never ask her if she orgasmed or if she's close to orgasming, because it'll only make her nervous.
22. Don't glance at the clock, either.
23. Use a vibrator if it seems like your mouth isn't getting the job done.
24. Listen to her moans to see what she likes and what she isn't all that crazy about.
25. Play with her nipples with one hand and her clit with the other hand.
26. Ask her if there's something specific that she'd like you to do to her.
27. Move your tongue in ways you've never moved it before to see if you can find something new that she likes.
28. Reach underneath her to squeeze her ass. But don't put any fingers inside, unless you know she's into that.
29. Keep your fingernails short and clean, so that they don't end up irritating her.
30. When your tongue gets tired, take a short break to talk dirty to her.
31. Make her feel fucking beautiful.
32. When she starts to cum, don't stop touching her, because her orgasm will be more intense if you keep doing what you've been doing.
33. After she orgasms, see if you can make her orgasm a second time.