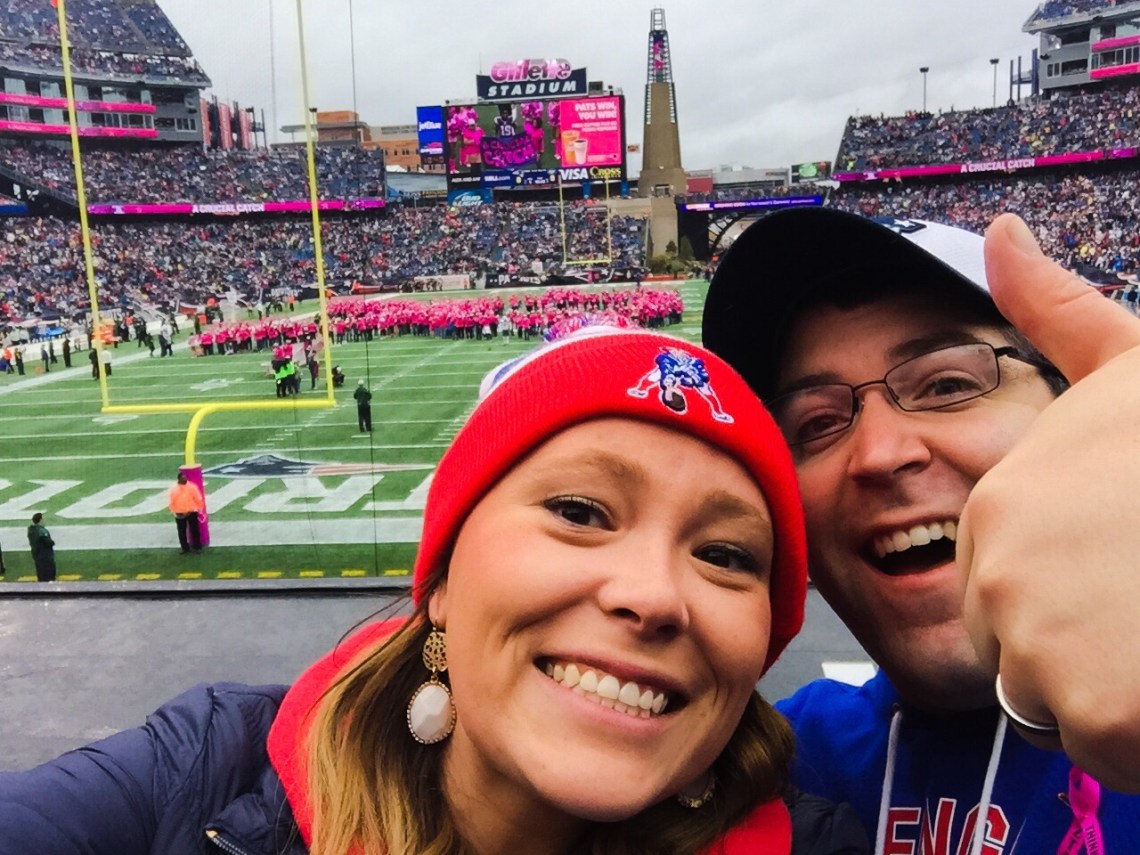 1. Take her apple picking. Then bake a pie with her.
2. Have a spa day, where you give her unlimited massages.
3. Take her to Disney for the day.
4. Print out all your Instagram photos and make a couple's scrapbook together.
5. Take her on a picnic, complete with wine and cheese.
6. Go to a paint night, where you can get creative together.
7. Buy her coffee and then browse through a bookstore.
8. Go to the beach. If it's freezing out, just sit in your car and listen to music while staring at the waves.
9. Make pancake art together.
10. Find her favorite childhood board game and play it with her.
11. Instead of taking her out to dinner, take her out for breakfast.
12. Grab her puppy and take him to a dog park to play.
13. Take a pole dancing class or go to a blowjob seminar (yes, they do exist).
14. Go to a planetarium to learn about the solar system.
15. Or just place a blanket in your backyard and look up at the stars.
16. Take her to a friend's wedding.
17. Make her a homemade dinner and eat it by candlelight.
18. Visit the zoo and pay extra so you can feed the animals.
19. Take a yoga class or a Zumba class with her.
20. Buy her favorite Disney movie and watch it with her.
21. Take her to a karaoke bar, where you can sing a sweet duet.
22. Or go to a bar on trivia night, so you can engage in a little friendly competition.
23. Rent a canoe and have a picnic on the water.
24. Record a video that you can upload onto YouTube (even though you never will).
25. Take her back to the spot where you first kissed and spend the day there.
26. Go see a Broadway play. Or, if you're far from NYC, see a local school play.
27. Visit a haunted house.
28. Set up a warm bath for her, and then join her in it.
29. Help her re-paint her bedroom.
30. Buy a bottle of wine and play a drinking game with her while watching Netflix.
31. Browse through thrift stores and garage sales together.
32. Get ice cream. Or make ice cream in your very own kitchen.
33. Take her to a lake and feed the ducklings.
34. Have a photoshoot and snap pictures of her all day.
35. Go bowling with a group of her closest friends.
36. Learn a new dance with her.
37. Aimlessly drive around town at two in the morning.
38. Build a fort with her and then climb in and make out.
39. Take her little sister or cousin out for a fun day at the park.
40. Watch fireworks together.
41. Play strip poker with her.
42. Take turns reading a book aloud, so you can discuss each chapter in detail.
43. Challenge her to a fun outdoor game, like frisbee or badminton.
44. Have a water gun fight in your backyard.
45. Set up a fire pit and then tell stories around it.
46. Bake brownies together.
47. Do a puzzle (or a crossword puzzle) with her.
48. Take her mini-golfing.
49. Invite another couple over for board game night.
50. Just walk down the block, hand-in-hand.