Just to be clear, none of these things actually make you a slut. But they DO make you fun to be around.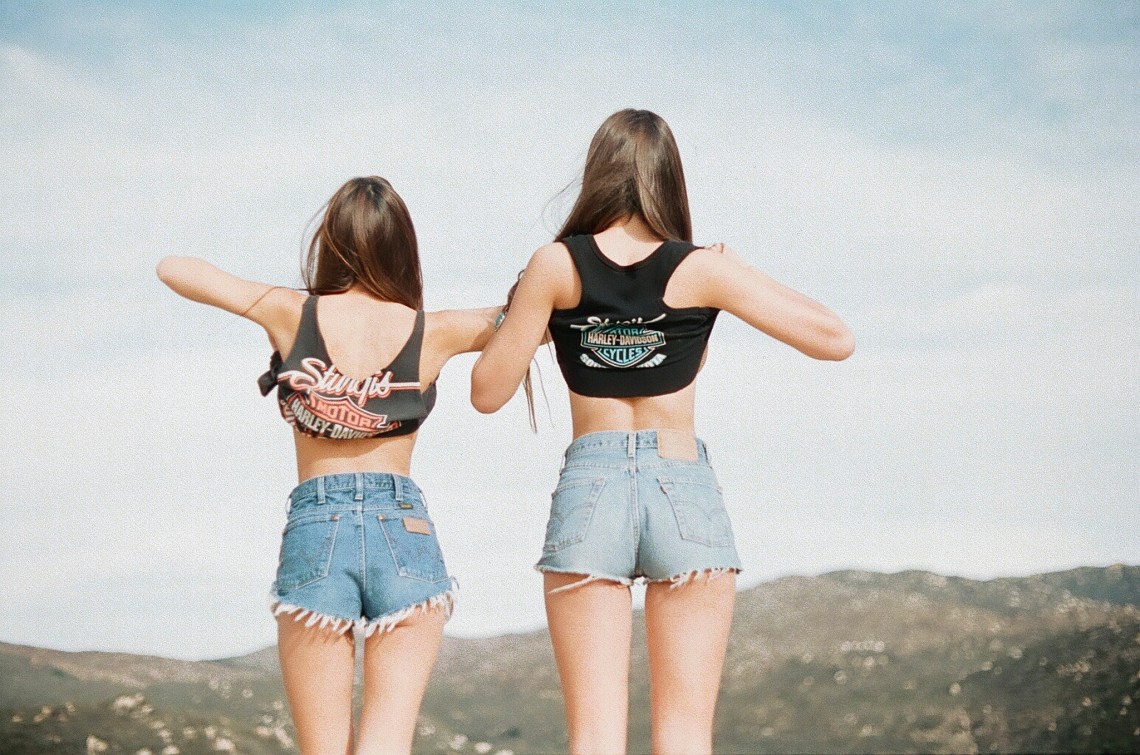 1. Orgasm in public. On a dance floor. In a bar bathroom. In your car. Anywhere outside of your own home.
2. Find the dirtiest erotica you can and read it in public (preferably on your Kindle). That way, you'll be horny AF and will have to wait to get yourself off.
3. Give a blowjob when you shouldn't. Like when he's driving or when he's on the phone with his boss.
4. Shave your pubic hair into a ridiculous design, like a heart.
5. Have a threesome–with two people that mean nothing to you. You don't want any feelings involved or things might get messy.
6. Take an after sex selfie. Come on, you know you look sexy with your hair tousled.
7. Hook up with a complete stranger. Maybe that means sharing a few drunken kisses during a party or maybe that means going back to his apartment and banging with a ballgag stuffed in your mouth. Whatever you prefer.
8. Join Tinder. And actually meet up with someone from Tinder for a meaningless fling.
9. Get drunk and hit on someone you consider way out of your league.
10. Snap nude pictures. Take them with your own phone or get them done by a professional photographer.
11. Buy the most revealing lingerie you can find. Leather. Lace. Velvet. Whatever will make you feel the most beautiful.
12. Lather a guy up with lube and try anal.
13. Kiss another girl (or, if you're a lesbian, try kissing a guy).
14. Travel to another country, so you can have sex with someone with an accent. Don't forget to talk dirty the entire time.
15. Make a sex tape. And then delete it as soon as you watch it.
16. Orgasm more than five times in one day. Do it with a partner or by yourself. Either way, it'll be worth it.
17. Visit a nude beach with a group of close friends.
18. Throw a passion party, where you invite all of your friends over to buy sex toys. It's like a tupperware party on steroids.
19. Go to a club and see how many numbers you can get from hot guys. Hit on them before they have the chance to hit on you.
20. Go on a shopping spree at an adult store. Buy all the things you've dreamt about trying. Blindfolds. Handcuffs. Flavored lube. Dildos. You name it.
21. Sext while you're at work.
22. Visit a strip club with your friends and get a lap dance from the sexiest guy there.
23. Have sex outdoors. In a park. On your college campus. In your own backyard. Anywhere without four walls and a roof.
24. Wear vibrating panties in public.
25. Play a game of strip poker with a large group of friends.
26. Masturbate in front of someone. And ask them to masturbate in front of you.
27. Write your own erotica and publish it on your blog.
28. Go skinnydipping.
29. Take a pole dancing class and then install a stripper pole in your bedroom to put on private performances.
30. Find the person you want to fuck for the rest of your life.