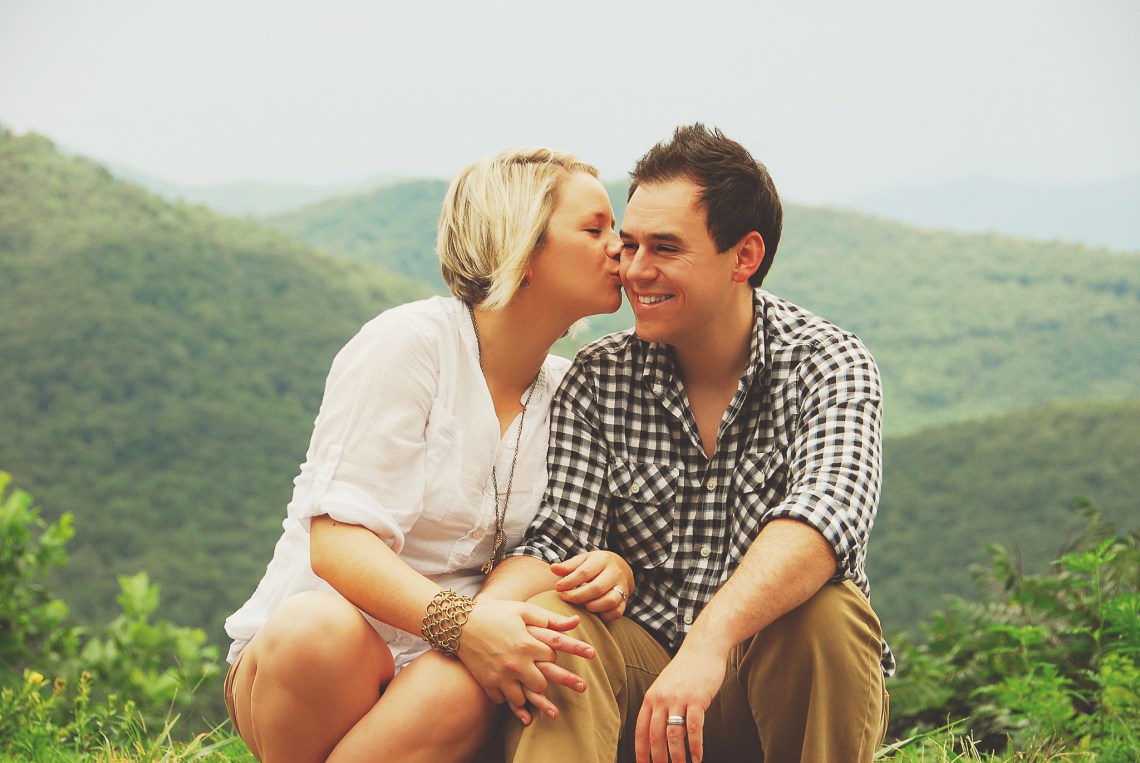 1. A scrapbook filled with Instagram photos that he actually printed out and pasted to the pages.
2. A stuffed animal that he won from a carnival game, even if it only cost him a dollar.
3. That pair of boots that you've never told him you wanted, but he noticed the way you kept looking at them at the store.
4. Anything personalized. A keychain. A phone case. A pillowcase. Anything.
5. A gift card for a couple's massage at the spa, so you two can spend the entire day relaxing together.
6. A homemade dinner, complete with appetizers and dessert.
7. Something that he created with his own two hands, like a painting or a wooden jewelry box.
8. A book signed by your favorite author.
9. A playlist (or an actual CD) that holds all of the songs that remind him of you.
10. Two tickets to Disney.
11. Plane tickets to fly back home and see your family.
12. A puppy. Or a kitty. Or even a fish.
13. A new toaster or coffee maker or some other mundane thing that you've needed for months, but never actually went out and bought.
14. A jar filled with notes that contain all of the reasons why he loves you.
15. Lingerie.
16. Your favorite childhood board game. One that he's eager to play with you.
17. A bath bomb, so he can create a relaxing bubble bath for you.
18. A treasure hunt. One that takes you to the place where you two first kissed and first fell in love.
19. A song that he dedicates to you on your favorite radio station.
20. A card that he created himself out of computer paper.
21. Or at least a Hallmark card that he wrote a long, intricate letter to you inside of.
22. "His and her" items. Like towels or cups or even sweatshirts.
23. Massage oil, so he can give you a massage himself.
24. The sex toy that he knows you really want to try, but always chicken out before buying.
25. A star. He can't bring it down from the skies for you, but he can have it named after you.
26. Little notes that tell you how much he loves you (that he leaves scattered around the house for you to find).
27. A romantic picnic at a park or even in your own backyard .
28. Reservations at the fancy diner that you've been dying to go to.
29. A piece of jewelry that's customized to say your (or his) name.
30. Tickets to see your favorite band in concert.
31. A poem (or a song) that he wrote especially for you.
32. Your favorite perfume.
33. A bottle of wine, so you can drink it together while watching old movies.
34. A framed picture of your favorite photo.
35. A copy of the very first movie that you saw together in theaters.
36. A promise ring, even if it's made out of cheap, crappy material.
37. A shirt that you surprisingly love, because he actually understands your taste in clothing.
38. Flowers. Your favorite kind.
39. A box set of that amazing television show you two binge watched together.
40. A trip to a cozy bed and breakfast, even if it's not far from the house.
41. A teddy bear that resembles your pet.
42. Your favorite type of chocolate.
43. Rose petals. That are spread all over the bed.
44. Toys for your pet, to prove that he loves them as much as he loves you.
45. A new pocketbook.
46. A certificate to a tattoo parlor.
47. A magazine subscription.
48. A tee-shirt with a photo of your favorite fictional character printed on it.
49. A book that you haven't read yet, but he knows you're going to love.
50. An orgasm.