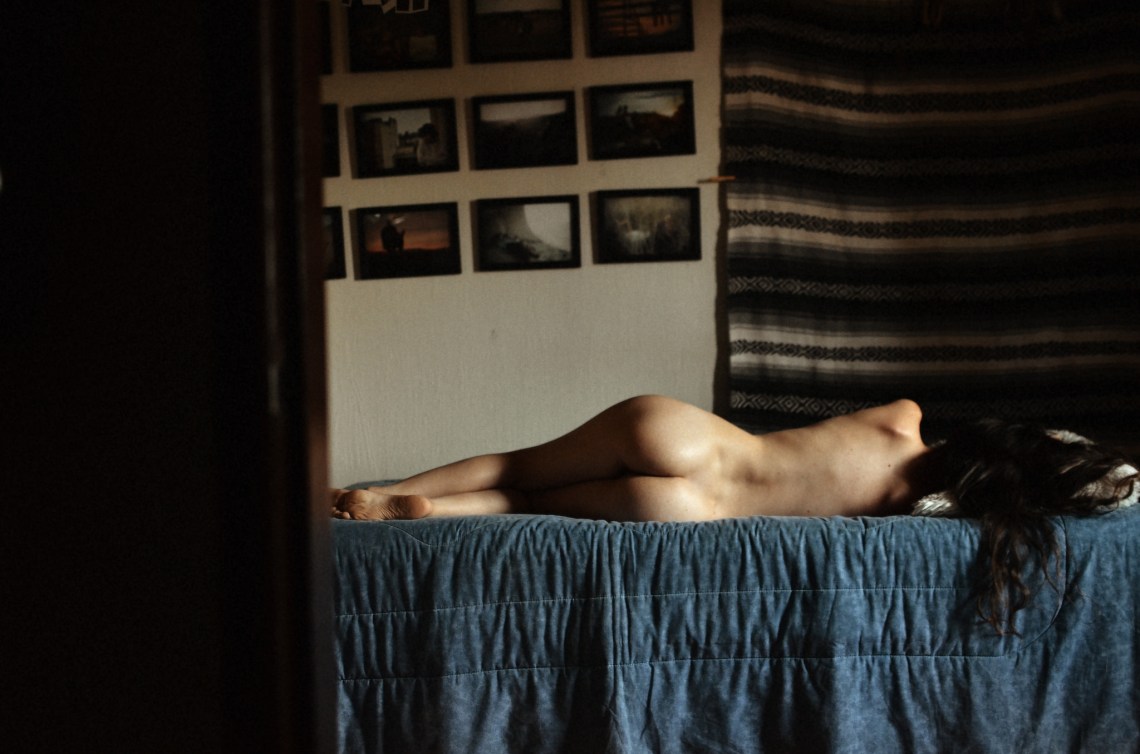 1. Focusing all of your energy on sucking. You don't have to turn into a vacuum cleaner to make him cum. Focus less on how hard you're sucking and more on all the different ways you can move your tongue around.
2. Wiping your mouth off every five seconds. It's okay if saliva drips from your lips. In fact, all that wetness will make the blowjob much easier. So embrace it.
3. Closing your eyes or blankly staring at his cock. Look him in the eyes while you work. He wants to see your pretty face.
4. Stopping before he finishes. I know blowjobs can be tiring, but that's why you have to pace yourself. You don't want to give him head for five minutes and then give up. If you are going to stop, then get on top and ride him instead. At least, that way, he'll still get the opportunity to orgasm.
5. Starting off too strong. Don't suck hard from the get-go. Start by licking and kissing his shaft. Then gradually get rougher.
6. Acting like it's a chore. Your enthusiasm will get you a long way. If you make it obvious sucking his dick is the last thing you want to do, then he isn't going to enjoy it. Believe it or not, he wants you to be happy, too.
7. Using your teeth. The fastest way to make him go from hard to soft is by scraping your teeth up against him. That shit hurts.
8. Gagging. As much as men love deep throating, you don't have to touch your tongue against the base of his penis if it activates your gag reflex. The last thing he wants you to do is vomit on his lap.
9. Getting embarrassed. Yes, your mouth is going to make bizarre sounds. Yes, cum is going to drip out of your lips. Don't worry about it. It's all part of the experience.
10. Holding onto him too tightly. You don't want a soft, flimsy grip. But you don't want to rip his dick off either. Find a happy medium.
11. Putting yourself into an uncomfortable position. If you're at a weird angle, then you won't be able to get his dick far enough down your throat.
12. Asking him if he's close to an orgasm, because you want to get it over with. Making him feel rushed won't help. It'll only take him longer to orgasm.
13. Glancing at the clock. Don't think he's so distracted that he doesn't notice what you're doing. He does.
14. Ignoring the rest of his body. Kiss his thighs. Caress his balls. Run your nails down his legs. Move around a bit.
15. Being too repetitive. If you want to make him cum, you can't stick to the same method the entire time. Use your hand. Then use your mouth. Then use your hand and mouth at the same time.
16. Spitting. He wants to see you swallow his load, like you're thrilled to have it in your mouth. If you have to spit, then don't run to the sink like your life depends on it. Casually stroll over to get a napkin and don't make a big deal about it.