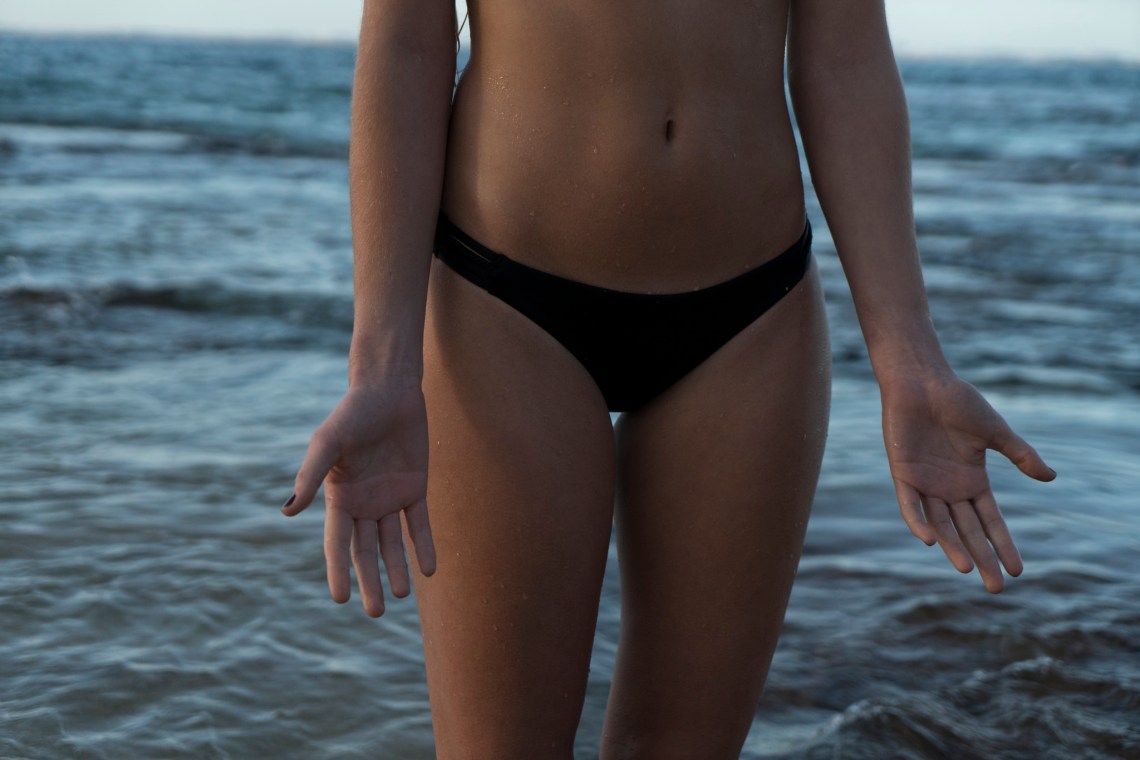 1. Ease into public sex. Start by doing it while the door is open. Then do it in front of your bathroom mirror. And then do it against your window. Take it one step at a time.
2. Have sex someplace with a locked door. Inside of a changing room at the mall. Inside of a bathroom stall. Inside of your friend's bedroom during a party. Inside of your car.
3. Wear a long skirt without any underwear. Even better, wear crotchless underwear. That way, unlike your man who needs to unzip his jeans and yank them off, you won't have to remove any clothing at all.
4. You can still foreplay beforehand–just do it in subtle ways. If you're walking through the mall together, grab his ass or let your hand graze up against his junk every once in a while. Or head to Victoria's Secret and browse through lingerie, so he can imagine you wearing it.
5. Penetration doesn't have to happen. If you can't get wet enough for a quickie without foreplay, then you can always go down on your man (or have him go down on you).
6. Plan ahead. If you're going to have sex in a field, bring a blanket. If you're going to have sex on the beach, bring a towel. If you're going to have sex in the car, turn the AC on.
7. Be observant. If you want to have sex in a classroom without getting expelled, you can't walk into the first room you see and start stripping. Figure out which rooms will be empty for a while and then decide accordingly.
8. If you're going to do it outside, do it after the sun goes down, so there's a smaller chance of getting spotted.
9. Don't do anything too risky. Having sex in a secluded part of the park when there aren't many people around? That's sexy. Having sex in a packed movie theater? That's stupid.
10. Try doing it in your own town. You don't have to leave the neighborhood to have public sex. Do it on the hood of your car when it's pitch black outside. Do it in the hammock in your backyard. Do it on the roof.
11. Find a clever way to dispose of the condom, so you don't have to litter. You might want to bring some tissues with you, so you can wrap it up and get rid of it discreetly.
12. Keep the noise to a minimum. I know public sex is hot. But part of the fun is struggling to keep your voice down. You don't want a cop to overhear and arrest you for indecent exposure.
13. Before it all goes down, foreplay by whispering naughty things to each other. If you're worried about other people overhearing, because you're in a crowded area, then you can sext each other. It's super hot when you're close enough to touch, but can't do anything about it yet.
14. Don't freak out. If you want to get away with a crime, you can't draw attention to yourself. The same goes for fucking in public. You can't be looking around nervously and creating suspicion. Act natural. It's going to be okay.
15. Enjoy it! When you hear someone walk by, don't tense up. The thrill of potentially getting caught is half the fun of having public sex. It gives you a rush of adrenaline. It makes sex fun again.