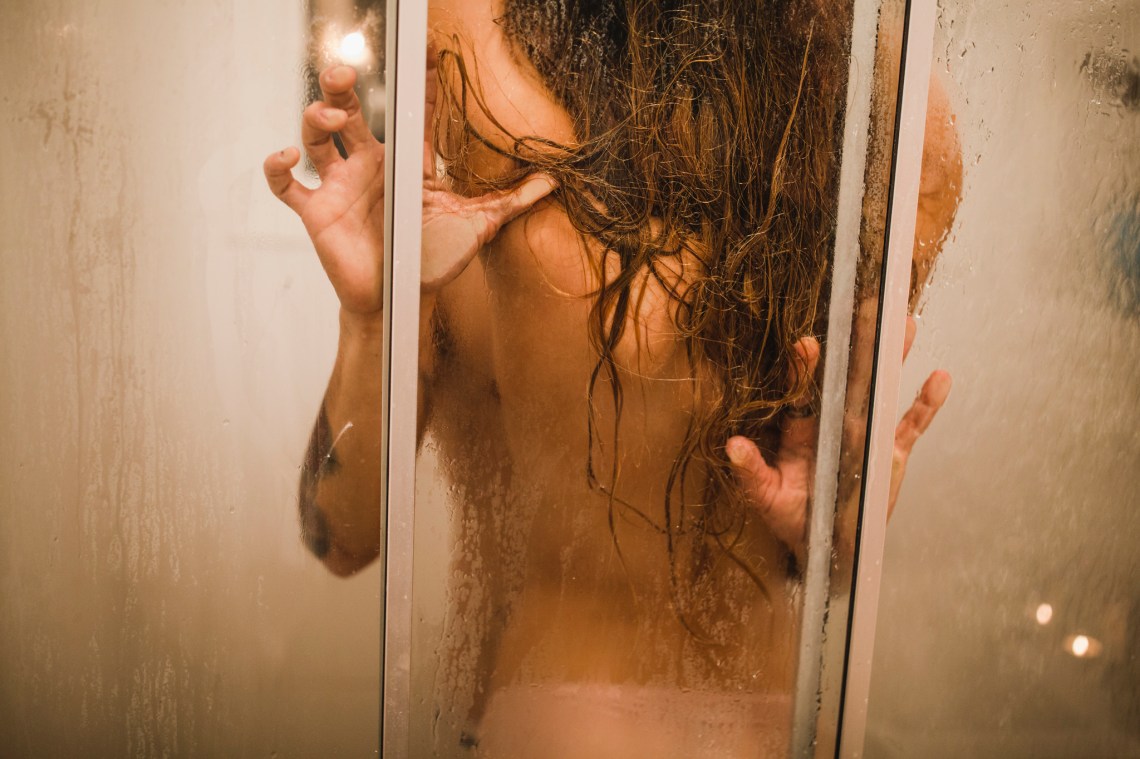 1. There's nothing stopping you from touching your own ass while masturbating. If you're not sure if you actually want to do anal, take a test run by using your finger or a dildo (with some lube) during your next solo session beneath the sheets.
2. Make sure you use the bathroom a few hours before sex to empty your bowels. There's not a huge chance that you're going to dirty up your man's dick, but you might as well be prepared.
3. Make sure your muscles are relaxed. You know how vaginal sex hurts more when you're all tensed up? It'll hurt just as bad if you're tense during anal. You need to be fully relaxed, which is why you should engage in foreplay beforehand.
4. Yes, anal will feel weird. But it shouldn't hurt. If it does, you can ask him to stop at any time. Just because you told him you wanted anal five minutes ago doesn't mean you can't change your mind.
5. Use lube. I don't care how wasted you are or how horny you are. Anal might not hurt in the moment, but it will definitely hurt in the morning if you forget to use lube.
6. If you're still worried about the poop situation, use a condom or do it in the shower for easy cleanup.
7. Butt plugs aren't that expensive. If you want to ease yourself into anal, then wear a butt plug around the house for a little while to get yourself accustomed to having something shoved up there.
8. Communicate! Tell them to go slow. Tell them to make smaller thrusts. Tell them if it hurts. Don't be afraid to speak up.
9. If it's your first time, you should get on all fours so he can enter you doggy style. Or, if you want to be in control of the depth and pacing, you should get on top and do it reverse-cowgirl style.
10. Don't let him stick his dick in your ass and then into your vagina. Don't stick a dildo in one place and then the other, either. If you do, there's a pretty big chance you'll end up with an urinary tract infection, which is the last thing you want.
11. Remember, you don't have to start off with anal. You might want to have him place a finger in your ass during vaginal sex first. Or you might want him to give you a rim job to see how his tongue feels before you let him shove his entire dick inside you.
12. You don't have to go crazy trying to wax around your asshole. He'll be so happy that you agreed to anal that he won't complain about something as insignificant as a little hair. So don't stress. You look fine.
13. If you're super worried about making a mess or embarrassing yourself, then you probably shouldn't agree to anal. Comfort is essential. You should be doing it with someone you trust. Someone who won't freak out when little things go wrong. Wait for a man you're completely at ease with.