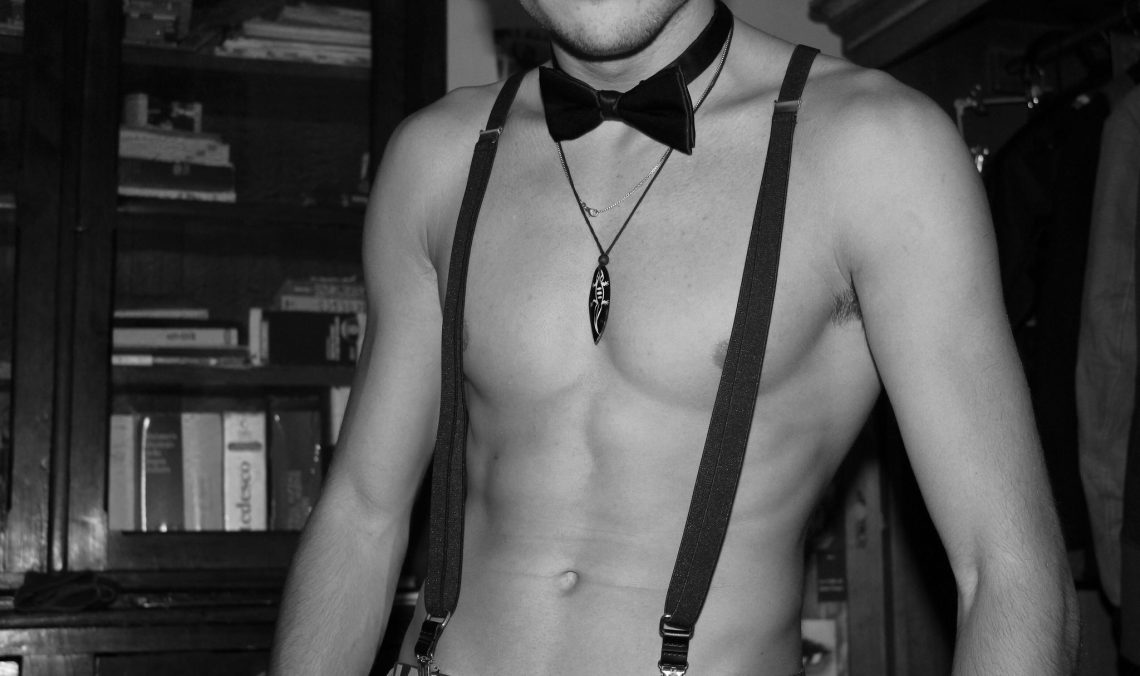 1. Sex in the middle of the night, when he can't sleep and needs an orgasm to help him drift off.
2. Sex where you touch your clit as he thrusts, so he doesn't have to focus on two things at once.
3. Shower sex, where water slides down your back and makes your tits and ass look extra soft.
4. Sex that you initiate by walking into the bedroom in your newest lingerie.
5. Sex where you actually orgasm instead of faking it to make him feel better about himself.
6. Tipsy sex where you're extra adventurous, but aren't so drunk that he feels like he's taking advantage of you.
7. Sex during halftime of whatever sport he loves watching on television.
8. Make up sex, so he knows that you forgive him for the stupid shit he pulled.
9. Gentle sex, because men can be romantic, too.
10. Sex where you do all of the work, because he doesn't want to be the one stuck with all the responsibility.
11. Morning sex, when he's still fast asleep, but you slip under the covers to suck his cock.
12. Oral sex when he's busy trying to do something else, like play video games or drive his car.
13. Public sex in a bathroom, on the beach, or even in his friend's bedroom. Really, he just wants to have sex outside of your bedroom.
14. Sex when he least expects it, like after you come home from a long day of work with a massive headache.
15. Sex where you moan louder than ever before, because he hit the perfect spot and you can't hold your sounds inside.
16. Sex with toys that'll make you cum hard, like vibrators or dildos.
17. Sex with toys that are meant for his pleasure, like cock rings.
18. Sex where he feels comfortable looking you in the eyes the entire time, because he has such strong feelings for you.
19. Sex in front of a video camera, so he has something to masturbate to when you leave.
20. Sex on the living room floor, even though it's going to hurt his back.
21. Anal sex, because he thinks your ass is the sexiest part of your body.
22. Rough sex that leaves him with bite marks and bruises.
23. Sex in front of a window, or even outside in the backyard, so that there's a chance that the neighbors will see.
24. Thank you sex, where you fuck him, because he just bought you the most gorgeous necklace and you want to repay him.
25. Hotel sex, where you do it three times every single day, because you're on vacation.
26. Period sex, because men aren't as grossed out by blood as you think they are.
27. Threesomes. Or foursomes. Really, sex with you and as many other girls he can convince to come home with him.
28. Sex that lasts a ridiculously long time, because he wants to prove that he doesn't have any premature ejaculation problems.
29. Speedy sex, where you do it in under five minutes before he has to leave for work.
30. Sex at work, where you're bent over his desk or are underneath his desk sucking his cock.
31. Sex where you cum first, so he doesn't have to feel guilty about ending things too early.
32. Sex where you feed him genuine compliments and raise his confidence by a long shot.
33. Kinky sex where he gets to blindfold you or snap handcuffs on your wrists.
34. Kinky sex where you blindfold him or snap handcuffs on his wrists.
35. Sex where you talk so dirty he can't believe the things that are coming out of your mouth.
36. Role playing sex, because it's fun to pretend he's fucking someone else for a change.
37. Sex outside of the bedroom, because the couch and kitchen counters are perfect places for banging.
38. Angry sex where you're pissed at him and fuck him in order to get out all of your pent up energy.
39. Sex without a condom.
40. Sex where he's able to laugh with you when something goes wrong instead of feeling like shit about it.
41. Sex over the phone, because he still wants to cum, even if you're miles away.
42. Birthday sex, where you give him permission to do whatever the hell he wants to do to you.
43. Sex that ends with him cumming all over your chest.
44. Sex during the rom-com you forced him to watch that he wants to be distracted from.
45. Experimental sex, where you try fucking with a brand new toy or in a brand new place.
46. Sex with the lights on, so he can see every inch of your beautiful skin.
47. Sex when he's feeling stressed and needs you to help take his mind off of his problems.
48. Sneaky sex when his roommates (or parents) are home and he wants to lay low.
49. Romantic, intimate sex that makes him fall even deeper in love with you.
50. Honeymoon sex, where he makes love to you for the first time as your husband.