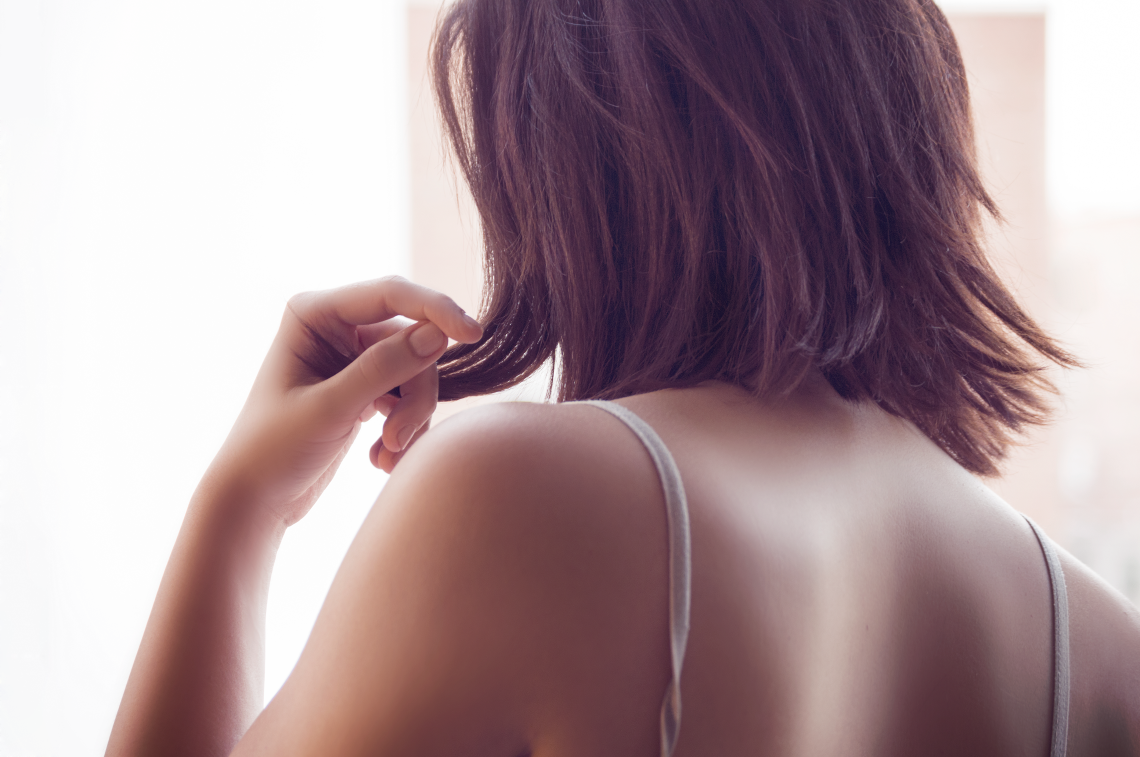 1. Slip into your lingerie and then casually walk around the house while wearing it.
2. Or walk around completely naked. It'll have the same effect.
3. Seductively reach until his pocket, pull out a condom, and hand it to him with a smirk.
4. Take a nude picture, but don't send it to him right away. Wait until you're out at dinner, so you can make him hard in public.
5. Sit on his lap and wait to feel his boner pressed against your ass.
6. Or sit next to him on the couch and casually rub his crotch while you keep your eyes straight ahead, focused on the television screen.
7. Before you leave the house with him, lift up your skirt to show him you aren't wearing any underwear.
8. Sit on the couch in a seductive pose that emphasizes your cleavage or shows off your ass. Or you can just make things obvious and spread your legs.
9. Make a subtly sexual comment and then give him a wink to show him you knew exactly what you were saying.
10. When he's about to take a shower, follow him into the bathroom and get undressed with him, so you can join.
11. Relax in bed with your vibrator turned on, and wait for him to come inside to catch you in action.
12. Leave a pair of handcuffs or a container of lube in plain sight on the bed, and then wait for him to find it and use it.
13. Walk over with an innocent look on your face, and then start unbuttoning his shirt.
14. Or walk up behind him to hug him, but then kiss his neck and slide your hand down to graze his cock.
15. Get on your knees. Before you even unzip his jeans, he should get hard from seeing you looking up at him from between his legs.
16. Give him a massage, complete with scented candles and hot wax. Men like to be wooed too, you know.
17. When he comes home, greet him at the door with a passionate kiss that makes it clear you've been waiting all day to touch him.
18. Show up at his house in a trench coat with nothing on underneath it, except for a tiny thong and your laciest bra.
19. When you have dessert in front of you, dip your finger in the icing and let him lick it off. It's even better if you can find a way to lick it off of him.
20. Put on your yoga pants and then bend down to stretch in front of him. Or at least put on some music and dance around as seductively as you can.
21. Grab his hand and place it on your tits or on your clit to encourage him to start rubbing.
22. Straddle him and go straight for a French kiss. Then there's no mistaking what you're after.
23. Take his hand and wordlessly lead him into the bedroom.
24. Give him that look. The one that tells him you're in the mood and hope he is, too.