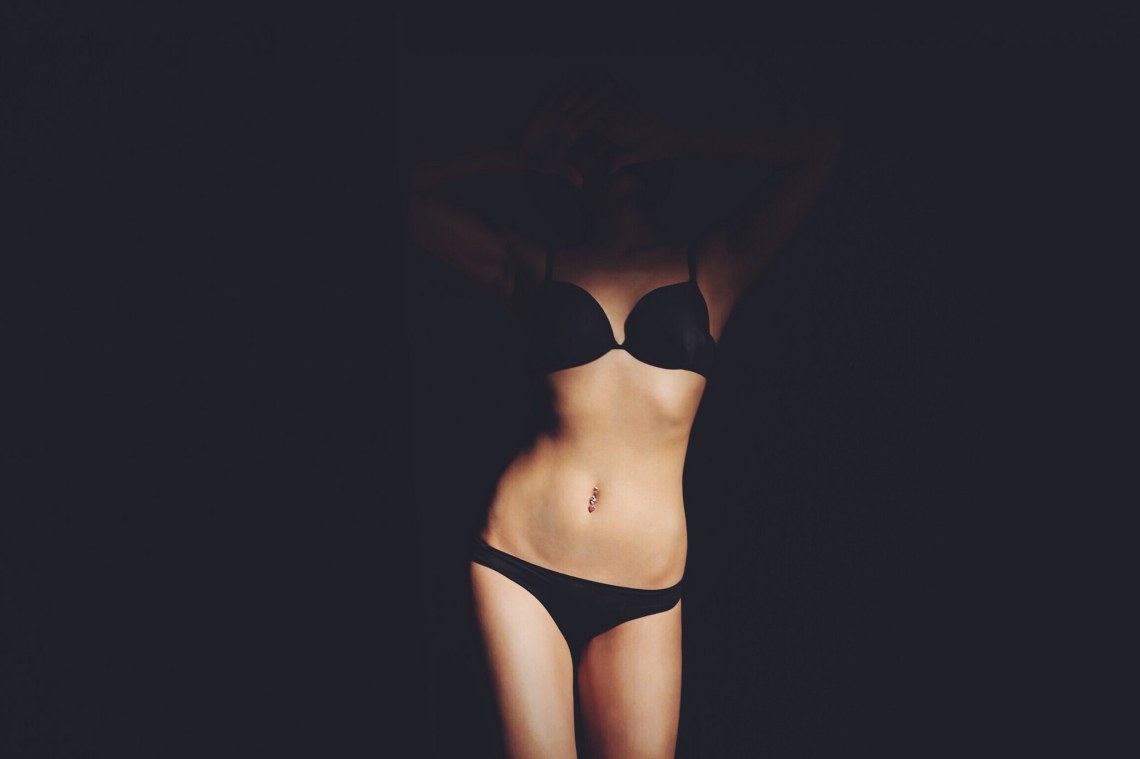 1. When you feel like you're about to cum, slide out of her and slide down her body until your head is in between her legs. Eat her out until she orgasms–or at least until you're able to cool down and are no longer at risk of blowing your load early.
2. Stay inside of her, but stop thrusting for a little while, so you can focus all of your energy on rubbing her clit with your hand. She'll love the change of pace.
3. Take your cock out of her, but keep moving your hips back and forth, so you can rub it up against her clit without any actual penetration. It won't do all that much for you, but it'll drive her nuts.
4. Slow it down. Instead of making hard and fast movements, have slow, gentle sex with her while staring deeply into her eyes. That strong sense of intimacy should turn her on.
5. If she likes being dominated, pause to pin her hands over her head or lightly choke her. Then tell her you aren't going to continue thrusting until you hear her beg for it.
6. Straight up tell her that she's so sexy that you're going to cum if you don't stop for a few seconds to calm down. She won't mind pausing for a miniature make-out session.
7. Switch into a position that you know she loves, but you're ehh about. That way, you'll be able to cool off while she heats up.
8. When you put her in a new position, tease her by telling her all of the things you're going to do to her before you actually do them. That way, you don't have to make any physical contact with her, but you'll still make her wet.
9. If she likes playing with toys, try wearing a cock ring. It should make your erections harder and help you last longer.
10. Stop for a few seconds, just to look her in the eyes and whisper about how much you love her and how you can't believe you get to fuck her for the rest of your life.
11. Most women love making out as much as they love sex, so try getting on top of her and kissing her for as long as you can take, while your boner is pressed up against her slit.
12. If you feel weird stopping mid-sex, then act like you're doing it so you can change positions. Rearrange your bodies, but before you enter her again, kiss her everywhere, from her neck down to her breasts and then her thighs.
13. Or you could act like you've stopped, because you wanted to get up and get something for her. Dig through your drawers and find something she'll enjoy using, like handcuffs or a whip.
14. Or you could always grab some lube. It'll make sex feel better for her, but it'll lessen the sensation for you, so you won't cum as quickly.
15. If you still have some of your clothing on, hop off the bed and do a sexy little striptease for her. It's hotter to have sex with your cock out and abs exposed than while your boner is poking out from the hole in your boxers.
16. Stop thrusting and let your hands explore her body. Massage her breasts, play with her nipples, and kiss her chest.
17. Grab one of her vibrators and let it take over. After she cums, you can enter her again and cum yourself.
18. Ask her exactly what she wants you to do to her. Then focus on doing that and only that.
19. Instead of full thrusts, make small ones that don't involve all that much movement. Just stroke her cheeks or play with her hair as you do this, so she's more focused on what you're doing with your hands than with your dick.
20. If it seems like it's impossible to make her orgasm first, then you should foreplay for longer before you actually get down to business. Women take much longer to get warmed up than men do, so give her enough time to get turned on.
21. If you end up cumming before she has the chance to, it's not a problem, as long as you don't fall asleep. Once you're finished, it's time to take care of her. It doesn't matter if you make her orgasm with your dick, your tongue, or your fingertips, as long as it happens.
22. Of course, even if you do make her orgasm during sex, there's nothing stopping you from giving her a second one once it's all over.