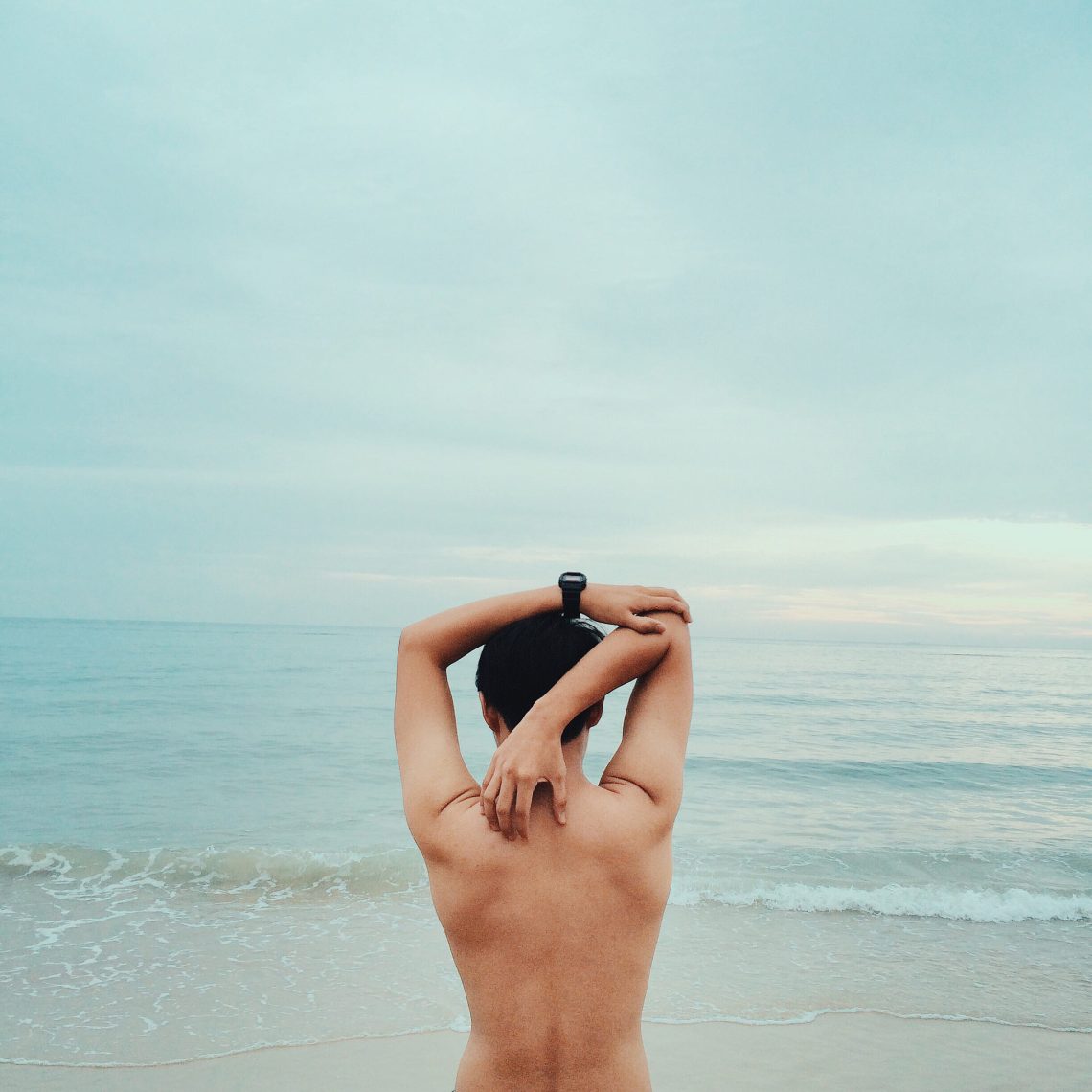 1. Tumblr. You don't have to risk getting viruses from porn sites, because there are plenty of GIFs of blowjobs and lesbians kissing for you to find on Tumblr.
2. If you want, you could even roleplay on Tumblr or Omegle. When you're pretending to be Sherlock or Iron Man, acting out a gay sex scene with a stranger feels a little less weird.
3. Erotic novels. Trust me, there are better ones out there than 50 Shades Of Grey. Ones with hot sex scenes and an actual storyline.
4. Fan fiction. If you don't want to be seen holding a book with a dick on the cover, then you should read fan fiction online. It's usually more hardcore than anything that's on a shelf in Barnes & Noble, anyway.
5. Snapchat. If there's someone in your life who's willing to send nudes to you, then they'll be most comfortable doing it over this app. You can either screenshot the pics or freeze them in your memory.
6. If girls get you off, you can just pick up a Victoria's Secret catalog or browse through their website. There will be hot girls in lingerie galore.
7. Sext. If you're in a relationship, then you don't need to masturbate all by your lonesome. Text your partner something naughty and wait to see how they respond. Then masturbate to the conversation.
8. Music. Put on a seductive song that'll get you in the mood and then try to move your hand (or vibrator) in rhythm to the beat.
9. Memories. Remember how hard you came when you were fucked in the backseat of a car that one time? Well, close your eyes and relive that moment.
10. Fantasize. If you've never been fucked in the backseat of a car, then fantasize about what it would be like if it actually happened. Or you could think of something a little more glamorous, like getting plowed by Liam Hemsworth in a bathroom stall.
11. Strip club. No, you probably don't want to touch yourself while you're in there, but you'll find some pretty great material that you can masturbate to as soon as you go home.
12. Modeling shoots. Find the latest photographs taken of Nick Jonas or Megan Fox. They know how to kill it in a bathing suit.
13. Sex scenes. Look up your favorite sex scene or kissing scene on YouTube and watch it over and over again. Eventually, you'll orgasm from it.
14. With your partner. If the love of your life is around, invite them into the room, so you can watch them touch themselves while you touch yourself. There's nothing sexier.
15. Pornos. When all else fails, you might as well turn on a cliché video of a pizza guy seducing a housewife. Just skip to the middle, because you know that's where all of the good stuff is.
16. Focus on the feeling. If thinking about wild sexual scenarios and browsing through web pages is more distracting than entertaining, then all you have to do is lean back and relax. Don't think about anything other than the feeling of your hand.