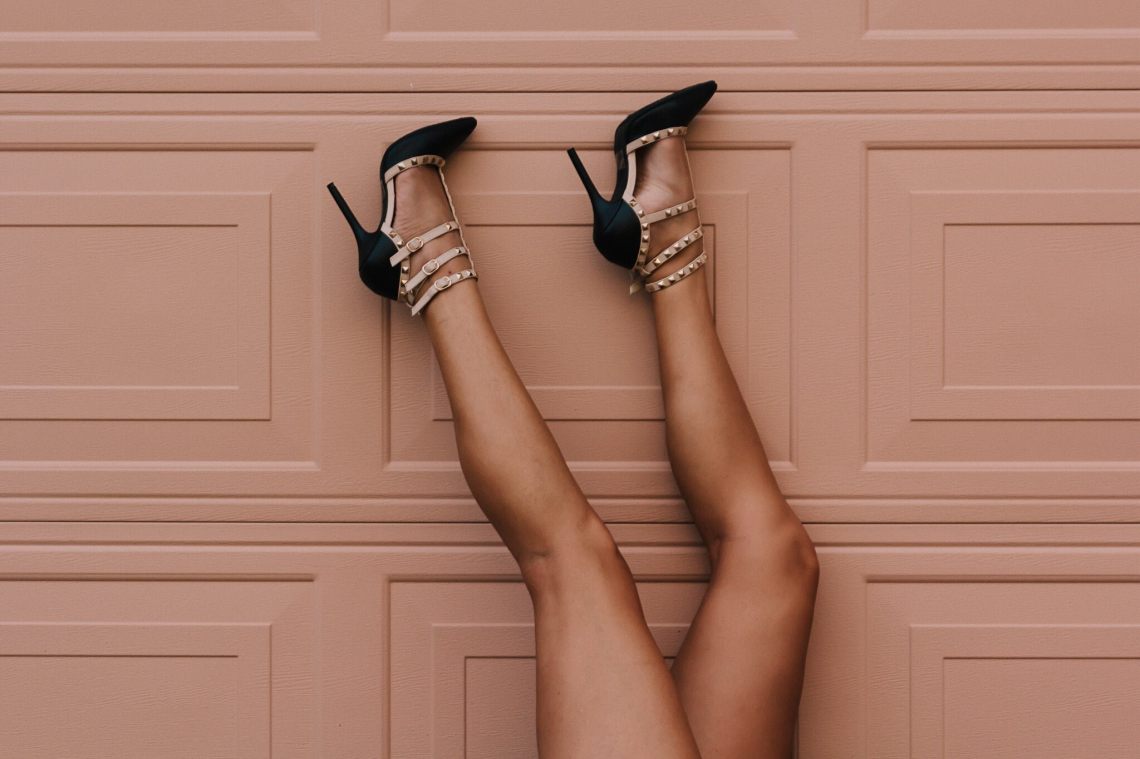 1. Kegels will make your pussy feel amazing against his dick and will cause your own orgasms to feel even stronger. To do them, tighten your pelvic floor muscles for a few seconds and then release them for a few seconds. It doesn't matter if you're reading this in your empty living room or on a crowded bus, because you can get away with doing kegels without anyone noticing.
2. You can't resort to missionary all the time. Once in a while, you'll have to ride him. If you want to look sexy while you're on top, you better do some squats, so you don't get tired and have to climb off right away. Of course, you don't have to clear time in your schedule to exercise. Do those squats while you're brushing your teeth in the morning and at night.
3. Watch porn, even if you don't think it will get you off. Even though most of the stuff you see onscreen is complete bullshit, it could still give you fun ideas for the bedroom. You might find a new position to test out or a sexy new phrase to moan at him.
4. Go lingerie shopping, but don't do it online. Do it in person, so others will see you browsing through skimpy teddies and crotchless panties. It'll help you become more open about your sexuality, which means you'll soon have more confidence in the bedroom. And everyone knows how sexy confidence is.
5. If you want to learn to deep throat during blowjobs, then gradually get rid of your gag reflex. Stick your toothbrush a little further back on your tongue than usual every single day. Eventually, you'll be able to take him further into your mouth than you used to.
6. To get rid of that gag reflex, you can also try making a fist with your left hand and squeezing your thumb. Some people claim that it makes the gag reflex disappear (while other people claim it's total bullshit). Most likely, it creates a placebo effect that draws your attention away from your throat. Either way, it's worth a shot.
7. Masturbate. But don't do what you normally do. Try moving your hands in a different pattern or experimenting with your ass until you find something new that you like. That way, when you dirty talk in the bedroom, you can give your man a new order. He'll be thrilled to test it out.
8. Stand in front of a full-length mirror, so you can practice doing a strip tease. Take your shirt off as elegantly as you can, and then work on removing your jeans without getting stuck inside of them. Once you ace the routine alone, you can perform it in front of him.
9. Go to an adult shop (again, in person) and buy new toys to create new sensations. Try something out of the box, like nipple clamps or hot wax. Then leave it on the bed for your boyfriend to find.
10. Try taking a yoga class, because some of the moves can double as sex positions. Yoga will also help you increase your flexibility, so you'll be able to put your legs wherever he wants them without snapping a bone.
11. You should also try taking a dance class, or at least going out to the club with your girls to work on your moves. The better you are at moving your hips (and maintaining a specific rhythm), the easier it'll be for you to make him cum in the bedroom.
12. Have a convo with your partner to see what he wants more of in bed. If it feels awkward to discuss kinky things out loud, create a long list of fetishes and ask him to circle the ones he'd like to try and cross out the ones he isn't interested in at all.
13. When all else fails, take a pole dancing class. It'll make you feel super sexy while building those muscles. Plus, it's a great skill to brag about at parties.