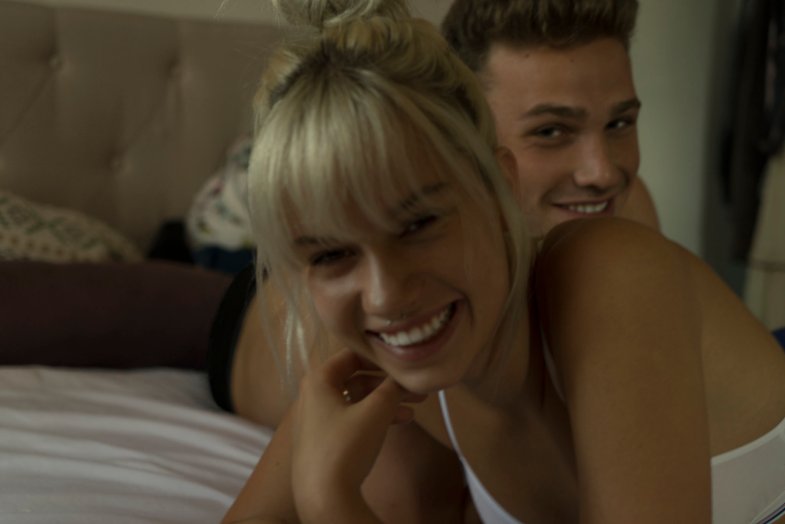 I don't give a shit about where we live. If it's in a penthouse apartment in New York City or in the basement of some shitty house with a futon in place of a bed. I don't give a shit about the type of car we drive, even if it's piss yellow with a broken radio, as long as it gets us from point A to point B safely. I don't give a shit about material items, because your love is the only substance I need to survive.
I'm not stupid. I know we need money to make it through this world intact. I'm not going to be reckless. I'm not planning on casting my responsibilities aside to live a vagabond life with you, backpacks strapped to our shoulders.
I want to work–in fact, I like to work–but I don't care how much money that work earns me. As long as we can afford to pay the rent, buy three meals a day, and purchase the occasional movie ticket, then I don't need anything else. I don't need annual vacations in France, as long as I'm waking up next to you every morning. I don't need roses on our anniversary, as long as you're cuddling me to sleep every night.
And when you propose to me, I don't need a glittering ring covered with gems as big as my knuckles. I don't need an elaborate wedding reception with steak dinners and ice sculptures. All I need is to hear you say, "I do." Fuck your money. I just want your love. Your kiss. Your promise.
So don't stress yourself out when your wallet feels as light as a child's balloon. Don't kill yourself by putting in too many hours at work, because you're desperate to provide for me. I can provide for myself. I'm not with you for your money. I'm with you for everything else.
Besides, I don't want to be one of those couples who needs to be flying first class with champagne glasses in hand in order to enjoy each other's company. I want to love you, even when our car breaks down on the side of the road and we're arguing over the number for AAA. I want to love you, even when we realize we can't afford the house we wanted and are going to be stuck in our shitty apartment for another year. Love shouldn't be saved for the good days. It should be forever present.
So no, I don't care if we never manage to live the high life. I don't need wooden floors and floor-to-ceiling windows in order to be happy. Want to show me you can take care of me? Don't do it financially. Do it mentally, spiritually, emotionally, physically. Heat up soup for me when I'm sick. Hold me tight when I cry. Check the locks when I hear a strange noise. Tell me you love me again and again and again.
I don't need your goddamn money. I don't need anything, except you.