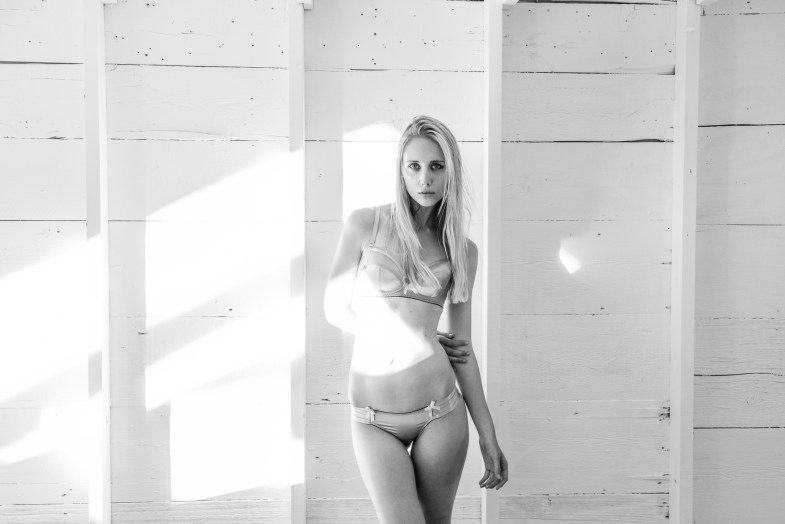 1. Turn your head while he's thrusting, so you can make eye contact with him. The sex can still be intimate, even when he's behind you, you know.
2. If you don't want to get any neck cramps, then skip the first tip and put up mirrors in your bedroom instead. That way, you'll get to see your boyfriend from a completely new angle.
3. Reach back and latch onto whatever you can grab, which will most likely be his leg. Then dig your nails in to show him how much you're enjoying his moves.
4. When he puts his hands on your waist, grab them and reposition them over your tits. Let him know that you want him to play with your nipples without saying the words.
5. If you're a visual creature, and hate the fact that you can't see your man, then try putting on some porn. If you can't face him, you can at least face the television.
6. Test out different angles. Try bending your arms a little bit more, try arching your back a little bit less, or just try using pillows to prop up different parts of your body.
7. If you like taking it from behind, but don't like hovering in the push-up position, then you can have him bend you over the edge of your couch instead. That way, you won't have to use up all of your energy by keeping yourself propped up.
8. Ask him to get a little rough, so you don't get bored staring at the wall. A little hair pulling and light spanking should keep you occupied.
9. Even better, smack your own ass or rub your own clit. Why wait for him to perform moves you can perform yourself?
10. Involve handcuffs. If your arms are stuck behind your back, and you can't use them to prop yourself up, it'll give you another new angle to try. It might be your favorite one yet.
11. Refrain from removing all of your clothes. When you're still half-dressed, you'll feel naughtier. Doing it doggy style in a skirt is way hotter than doing it doggy style while completely naked.
12. Dirty talk. Even if you're usually super shy, it should be pretty easy for you to say kinky shit when you're staring at the headboard instead of looking into his eyes.
13. If you're into anal, ask him to play with your ass. He'll be happy to obey.
14. During doggy style, he'll be in the perfect position to reach your clit, so you might as well put his hands to use. If you don't think he can rub you the right way, hand him a vibrator and let it do the work instead.
15. When all else fails, fantasize. You don't have to imagine some hot celebrity that you don't stand a chance with in real life. Just imagine your boyfriend fucking you on a balcony in Paris. It should do the trick.