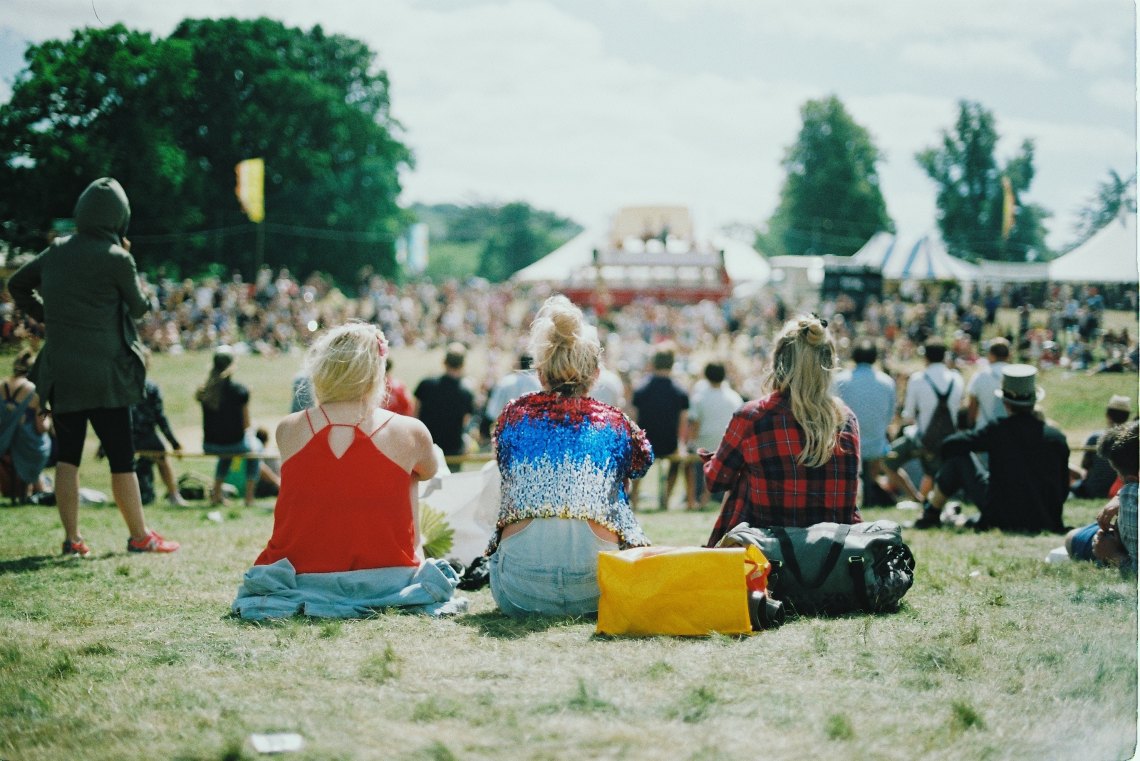 Although we're well into summer, there are still hundreds of festivals yet to come. Whether it's the pop-up town of Boomtown Fair, the skating and surfing of Boardmasters, the picturesque setting of Greenman or Yorkshire's favorite Leeds Festival. It seems that the best are saved for last in the festival calendar!
So if you're attending a festival this month there are a number of things to bear in mind. Whilst the kinds of things you take to your festival depend on the length, facilities and rules at the site, we've put together a guide to get you off to a good start.
Baby wipes
Baby wipes will be your savior when it comes to the infamous baby wipe shower and keeping relatively fresh on the festival scene. Often, portable showers will be heaving with people queuing up for their wash-down of the day. This means valuable dancing time is wasted in the queues waiting. Taking baby wipes will mean you can freshen up at times of need whilst also keeping the environment you're staying in clean too. Win win.
Hand Sanitizer
It's always best to take plenty of hand sanitizer with you due to being in and out of shared portaloos which can get filthy quite quickly. Moisturizing formulas work best if you're away for the weekend, as normal hand sanitizers can dry your hands out quickly with regular use.
Packs of Tissues
Being caught short is possibly one of the worst things that can happen to you, especially if you are roughing it at a festival. Ensure you take plenty of packs of tissue so that they're always to hand in your time of need.
Deodorant
Taking a small roll on deodorant will be the making between feeling gross to feeling gorgeous. If you plan on dancing your way through the day, deodorants are your essential for freshening up in between your favorite bands. Be sure to use it wisely so you don't find yourself running out before the festival comes to an end.
Phone Charger
It is important to invest in a portable phone charger so that you can charge your phone on the go without having to seek out charging points on site. You'll no doubt need your mobile to keep in touch with your mates and snap some memories and charging points at festivals are often really busy and could mean a few hours queuing. Think ahead and make sure to pack this so you stay live throughout the festival.
Disposable Camera
If you decide to take a replacement phone that isn't as high tech, you may want to bring a disposable camera. They make for interesting photos, but won't cost you £600 to replace if you lose them! Aside from this it's best to avoid taking expensive equipment to festivals unless you intend to leave it in the lock-ups, which are usually available for a small deposit or free of charge at most festivals.
Speakers
If you're headed off for a long weekend, one really useful piece of tech to take to with you is a small portable speaker. Many festivals prohibit taking alcohol into the main arenas, which means drinking around camp, as well as this you may want to relax few hours in between artists. In this case a portable speaker can be great.
Foods
When packing food for a festival you should take non-perishables that can last for a few days without being refrigerated. Juice cartons are lifesavers in the morning when waking up in a hot tent, and they're relatively compact and easy to pack. Apples also last well, whilst breakfast bars are a great way to start the day. Snacks such as crisps, chocolate bars and nuts may not necessarily be the healthiest, but they will give you that well needed burst of energy for trekking around a festival site! Take a few bottles of water too, as you'll need these for both drinking and brushing your teeth.
Clothing
Although festivals are a great opportunity to don your weirdest, most wonderful clothes, the most important thing to remember when packing for a festival is practicality! You need a versatile selection of clothes that are fit for a range of weather, as the UK weather is extremely unpredictable. It's better to pack light layers that you can add or remove easily throughout the day and night. You'll definitely need a lightweight raincoat and you should take a pair of wellies and a pair of trainers for wet and dry weather.
Sandals are a definite no as rain or shine your feet will get filthy and will no doubt get trampled in large crowds. You should take plenty of socks, thick and thin, because the last thing you need are wet socks or ankle socks with wellies! It's also a good idea to take a fleece or a few warm jumpers to make the transition from day to night.
The Tent
One of the biggest mistakes any festival goer can make is not bringing the right tent for the weekend. The single skinned option may be cheapest but as soon as it starts to rain it will make for a very soggy shelter! What you need is a double skinned tent with a small porch area if possible, so that you are able to take of your muddy shoes without dragging dirt into your bed. Speaking of bed you'll also need a roll mat to cushion the floor, a warm sleeping back and a portable pillow. If you don't want to be rummaging around in the dark at night, it's best to take a small torch or portable lantern so that you're able to get your bearings in your tent.
—
Whether you're a veteran festival goer or new to the experience, festivals are great opportunities to let loose, get your glitter on and experience something new! Damp clothes, bad bedding or perpetually muddy feet can make or break your festival experience, so to ensure you have the best time get your raincoat, pack your juice and get ready for the weekend of your life!