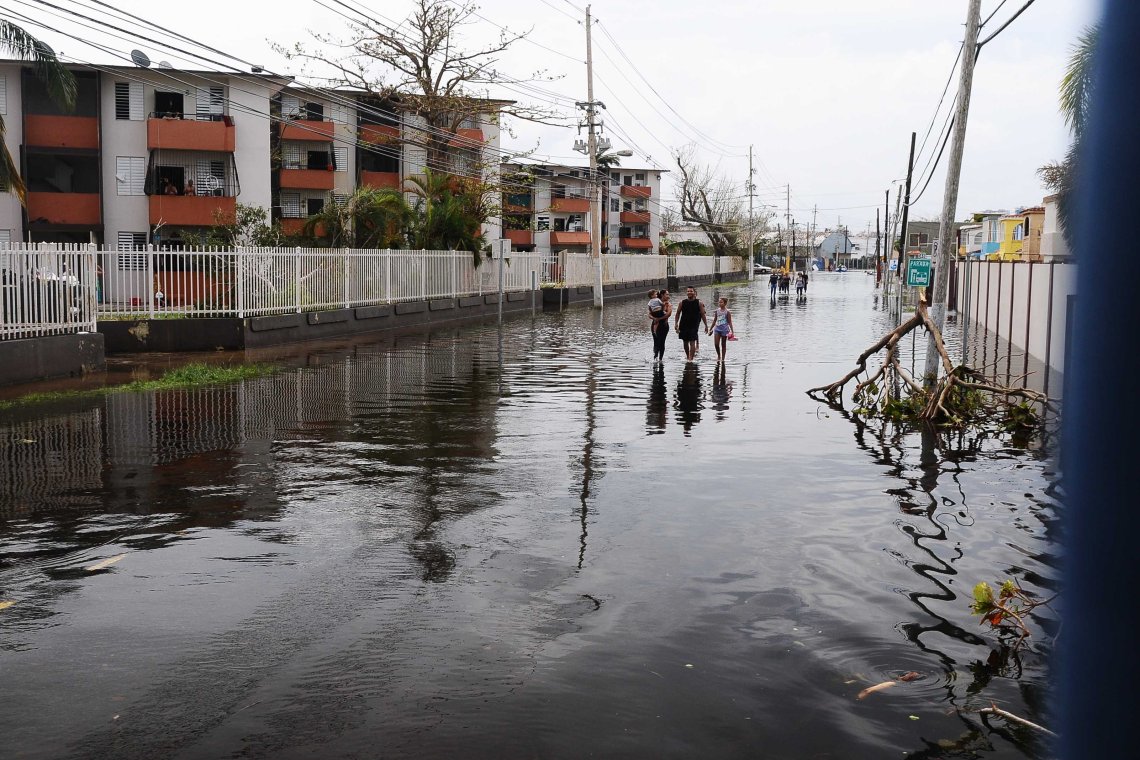 September 27, 2017, 3:37 p.m.
I'm sitting on the floor of the Hartsfield-Jackson Airport waiting for my flight to Pensacola; the environment feels familiar. The click of suitcase wheels on the grout lines of tiles, the confusing smell of the overwhelming choices of food, people from all over trying to find their way to their destination while chatting about today's event.
"Earthquakes in Mexico, Puerto Rico in a humanitarian crisis, to stand or not to stand?"
I overhear a older gentlemen give his take on the crisis; his opinion being less than kind, I had to use every ounce of self control to keep quiet. If he only knew that seven days prior I was standing up against the refrigerator in tears just waiting for the electrical post next to my grandfather's house in Santurce to come crashing down on me. Winds of Hurricane Maria making up for hurricanes past as it rung out the most eerie of sounds. Roofs flying, electrical explosions, and debris dancing in the wind.
As the hurricane passed, the people of Puerto Rico exited their homes to come face to face with destruction, flooding, darkness, and isolation. I stood outside on Ponce De Leon Avenue and thought to myself "so what now?" There is no water, no electricity, no communication.
Hours later I got a smidgen of signal (Thanks AT&T); as the average Millennial, I checked Facebook to find messages filled with desperation and worry of people looking for family members, including my own (love you Mami).
I don't think people quite understand what is going through the hearts and minds of those there. Not the media or the government, but the people standing in seven hour long lines for twenty dollars of gas, slowly watching their canned food and water bottles disappear and wondering, "How am I going to get more?" Low on cash and no ATMs… People scared, worried, desperate.
But you also see the true spirit of this enchanting island — neighbors going above and beyond the neighborly duty, sharing what little the have, surviving as best they can. That's my borinquen, that's my home.
So now I sit here on the floor of the airport with survivor's guilt, knowing that I am going home to a bed, food, and a warm shower. I no longer have to bear the endlessly hot and humid days hoping the water doesn't go out or wondering where my food is going to come from. I no longer sit and wait for what's next.
But now I see the other side. The politics, the back and forth, the Twitter wars. Are flipping kidding me? Take the damn phone from that crazy ass man. And it breaks my heart that attention is being taken from the real issues. People are dying, people don't have food or drinkable water. People who are being asked to report to work can't because they are stuck in mile long lines in hopes of some gas.
Please, I beg that you look past the nonsense and think of the people. That is what matters.
I know in my heart that my island will once again stand stronger than it once did. That my people will shine brighter than they did before and our faith and spirit will be stronger than doubt and desperation.