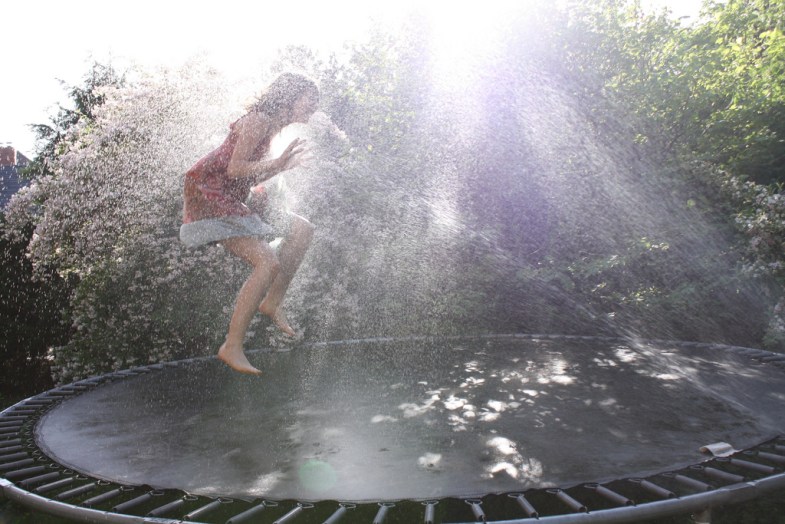 On Forgiveness
---
If you want to forget something or someone, never hate it, or never hate him/her. Everything and everyone that you hate is engraved upon your heart; if you want to let go of something, if you want to forget, you cannot hate.
---
You will find that it is necessary to let things go; simply for the reason that they are heavy. So let them go, let go of them. I tie no weights to my ankles.
---
People have to forgive. We don't have to like them, we don't have to be friends with them, we don't have to send them hearts in text messages, but we have to forgive them, to overlook, to forget. Because if we don't we are tying rocks to our feet, too much for our wings to carry.
---
Anger is like flowing water; there's nothing wrong with it as long as you let it flow. Hate is like stagnant water; anger that you denied yourself the freedom to feel, the freedom to flow; water that you gathered in one place and left to forget. Stagnant water becomes dirty, stinky, disease-ridden, poisonous, deadly; that is your hate. On flowing water travels little paper boats; paper boats of forgiveness. Allow yourself to feel anger, allow your waters to flow, along with all the paper boats of forgiveness. Be human.
---
I have learned, that the person I have to ask for forgiveness from the most is: myself. You must love yourself. You have to forgive yourself, everyday, whenever you remember a shortcoming, a flaw, you have to tell yourself "That's just fine". You have to forgive yourself so much, until you don't even see those things anymore. Because that's what love is like.
---
On Change
---
We can't be afraid of change. You may feel very secure in the pond that you are in, but if you never venture out of it, you will never know that there is such a thing as an ocean, a sea. Holding onto something that is good for you now, may be the very reason why you don't have something better.
---
What if you could pick one day of your life, and everything would stop changing, every day would be similar and comparable to that one day, you'd always have the same people with you? If you could do that, would you do it? Would you pick that day and make that choice? We crave for things to stop changing, we wish that things would never change. But if we got what we wanted, there are so many things that are better, that we would never, ever know about. Sure, things would stay the same as that one wonderful day, but then there would be nothing else out there, ever. So can you remember the very first day when everything really did begin to change? Is there a thing that can remind you? Mine is a blue rose, and that's when everything began to change because that's the day I began to believe in things I never believed in before; the day I found three blue roses. Think about your first day of change, can you remember all the new heights you've soared since that day? All the new people? All the better things and times? Would you throw all of that time away? I wouldn't. Instead, I want to finally accept all the things that I couldn't change, which led to me being right here, right now. Maybe we all carry around inside us one day we wish we could keep forever, something we wished never did change. It's time to let go of that day, and soar.
---
I have realized; it is during the times I am far outside my element that I experience myself the most.
---
And I told him, I said: "One day you're going to miss the subway because it's not going to come. One of these days, it's going to break down and it's not going to come around and everyone else will just wait for the next one or will take the bus, or walk, or run to the next station: they will go on with their lives. And you're not going to be able to go on with your life! You'll be standing there, in the subway station, staring at the tube. Why? Because you think that everything has to happen perfectly and on time and when you think it's going to happen! Well guess what! That's not how things happen! And you'll be the only one who's not going to be able to go on with life, just because your subway broke down. So you know what, you've got to let go, you've got to know that things don't happen the way you think they're going to happen, but that's okay, because there's always the bus, there's always the next station… you can always take a cab.
---
Lots of things can be fixed. Things can be fixed. But many times, relationships between people cannot be fixed, because they should not be fixed. You're aboard a ship setting sail, and the other person has joined the inland circus, or is boarding a different ship, and you just can't be with each other anymore. Because you shouldn't be.
---
I have come to accept the feeling of not knowing where I am going. And I have trained myself to love it. Because it is only when we are suspended in mid-air with no landing in sight, that we force our wings to unravel and alas begin our flight. And as we fly, we still may not know where we are going to. But the miracle is in the unfolding of the wings. You may not know where you're going, but you know that so long as you spread your wings, the winds will carry you.
---
I think that we are like stars. Something happens to burst us open; but when we burst open and think we are dying; we're actually turning into a supernova. And then when we look at ourselves again, we see that we're suddenly more beautiful than we ever were before!
---
On Family
---
There is no such thing as a "broken family." Family is family, and is not determined by marriage certificates, divorce papers, and adoption documents. Families are made in the heart. The only time family becomes null is when those ties in the heart are cut. If you cut those ties, those people are not your family. If you make those ties, those people are your family. And if you hate those ties, those people will still be your family because whatever you hate will always be with you.
---
On Self-Concept
---
The difference between my darkness and your darkness is that I can look at my own badness in the face and accept its existence while you are busy covering your mirror with a white linen sheet. The difference between my sins and your sins is that when I sin I know I'm sinning while you have actually fallen prey to your own fabricated illusions. I am a siren, a mermaid; I know that I am beautiful while basking on the ocean's waves and I know that I can eat flesh and bones at the bottom of the sea. You are a white witch, a wizard; your spells are manipulations and your cauldron from hell yet you wrap yourself in white and wear a silver wig.
---
You can be the most beautiful person in the world and everybody sees light and rainbows when they look at you, but if you yourself don't know it, all of that doesn't even matter.
---
Our bodies have five senses: touch, smell, taste, sight, hearing. But not to be overlooked are the senses of our souls: intuition, peace, foresight, trust, empathy. The differences between people lie in their use of these senses; most people don't know anything about the inner senses while a few people rely on them just as they rely on their physical senses, and in fact probably even more.
---
She didn't belong anywhere and she never really belonged to anyone. And everyone else belonged somewhere and to someone. People thought she was too wonderful. But she only wanted to belong to someone. People always thought she was too wonderful to belong to them or that something too wonderful would hurt too much to lose. And that's why she liked him– because he just thought she was crazy.
---
The person in life that you will always be with the most, is yourself. Because even when you are with others, you are still with yourself. When you wake up in the morning, you are with yourself, laying in bed at night you are with yourself, walking down the street in the sunlight you are with yourself.What kind of person do you want to walk down the street with? What kind of person do you want to wake up in the morning with? What kind of person do you want to see at the end of the day before you fall asleep? Because that person is yourself, and it's your responsibility to be that person you want to be with. I know I want to spend my life with a person who knows how to let things go, who's not full of hate, who's able to smile and be carefree. So that's who I have to be.
---
And I realized, that the reason why good things were not happening to me as often as wanted them to, was because I in fact was a good thing that needed to happen. I needed to happen to me, to other people and to the world. And so I happened.
---
On Love
---
You can talk with someone for years, everyday, and still, it won't mean as much as what you can have when you sit in front of someone, not saying a word, yet you feel that person with your heart, you feel like you have known the person for forever…. connections are made with the heart, not the tongue.
---
I have learned that you can go anywhere you want to go and do anything you want to do and buy all the things that you want to buy and meet all the people that you want to meet and learn all the things that you desire to learn and if you do all these things but are not madly in love: you have still not begun to live.
---
You will manage to keep a woman in love with you, only for as long as you can keep her in love with the person she becomes when she is with you.
---
We have to allow ourselves to be loved by the people who really love us, the people who really matter. Too much of the time, we are blinded by our own pursuits of people to love us, people that don't even matter, while all that time we waste and the people who do love us have to stand on the sidewalk and watch us beg in the streets! It's time to put an end to this. It's time for us to let ourselves be loved.
---
If people are going to be allowed to say, "I love you," they'd better have the backbone to prove it. Love isn't just a word.
---
On Attitude
---
There is a magnificent, beautiful, wonderful painting in front of you! It is intricate, detailed, a painstaking labor of devotion and love! The colors are like no other, they swim and leap, they trickle and embellish! And yet you choose to fixate your eyes on the small fly which has landed on it! Why do you do such a thing?
---
Choose your battles wisely. After all, life isn't measured by how many times you stood up to fight. It's not winning battles that makes you happy, but it's how many times you turned away and chose to look into a better direction. Life is too short to spend it on warring. Fight only the most, most, most important ones, let the rest go.
---
There are two things we should always be 1. raw and 2. ready. When you are raw, you are always ready and when you are ready you usually realize that you are raw. Waiting for perfection is not an answer, one cannot say "I will be ready when I am perfect" because then you will never be ready, rather one must say "I am raw and I am ready just like this right now, how and who I am.
---
Life is a bowl of cherries. Some cherries are rotten while others are good; its your job to throw out the rotten ones and forget about them while you enjoy eating the ones that are good! There are two kinds of people: those who choose to throw out the good cherries and wallow in all the rotten ones, and those who choose to throw out all the rotten ones and savor all the good ones.
---
Life has no victims. There are no victims in this life. No one has the right to point fingers at his/her past and blame it for what he/she is today. We do not have the right to point our finger at someone else and blame that person for how we treat others, today. Don't hide in the corner, pointing fingers at your past. Don't sit under the table, talking about someone who has hurt you. Instead, stand up and face your past! Face your fears! Face your pain! And stomach it all! You may have to do so kicking and screaming and throwing fits and crying- but by all means- face it! This life makes no room for cowards.
---
Don't be afraid of your fears. They're not there to scare you. They're there to let you know that something is worth it.
---
On Fully Embracing Life
---
I'm not in search of sanctity, sacredness, purity; these things are found after this life, not in this life; but in this life I search to be completely human: to feel, to give, to take, to laugh, to get lost, to be found, to dance, to love and to lust, to be so human.
---
When I was little and running on the race track at school, I always stopped and waited for all the other kids so we could run together even though I knew (and everybody else knew) that I could run much faster than all of them! I pretended to read slowly so I could "wait" for everyone else who couldn't read as fast as I could! When my friends were short I pretended that I was short too and if my friend was sad I pretended to be unhappy. I could go on and on about all the ways I have limited myself, my whole life, by "waiting" for people. And the only thing that I've ever received in return is people thinking that they are faster than me, people thinking that they can make me feel bad about myself just because I let them and people thinking that I have to do whatever they say I should do. My mother used to teach me "Cinderella is a perfect example to be" but I have learned that Cinderella can go fuck herself, I'm not waiting for anybody, anymore! I'm going to run as fast as I can, fly as high as I can, I am going to soar and if you want you can come with me! But I'm not waiting for you anymore.
---
People wait around too long for love. I'm happy with all of my lusts!
---
These are the white spaces in life, the spaces in between the written lines, the cracks in which the sunlight filters into. Some of us swim in the overflowing of the wine glass of life, we stand and blink our eyes in the sunlight reaching unseen places, we know where to find the white spaces, we live in magic.
---