In honour of Mother's Day this weekend,
Time Magazine
asked the mothers of famous children to write open letters to their sons and daughters. The letters ranged from heartfelt to sarcastic to sweet but there's one thing they all had in common: Each mother expressed genuine, unquestioning support toward her children – leaving no mystery as to how they ended up the most level-headed celebrities we know. Here are a few excerpts from the most heartwarming letters.
Tina Knowles Lawson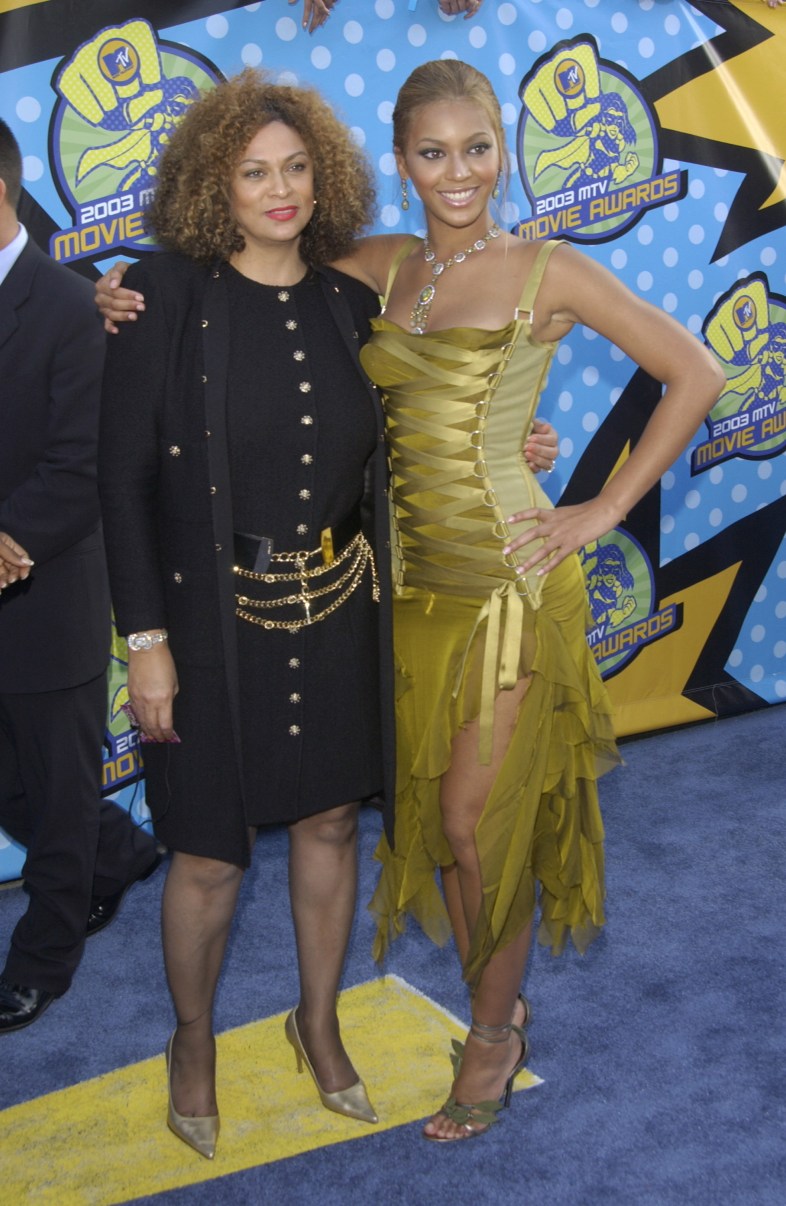 Tina Knowles Lawson directly addressed each of her (biological and non-biological) children in her letter. But her words towards Beyoncé in particular are hard not to choke up over.
"Beyoncé, I wish people could see how you are when you're not in front of the camera or on the stage. How compassionate and kind you are to people, how you look them right in the eye when you speak to them. How hard you work, how generous you are with your time and money. How you don't care if anyone knows about it because you do it from the heart. I wish they could see you with the Make-A-Wish Foundation kids, how patient you are and how your love has helped to extend lives. Yes, you are a huge star, but you have somehow managed to stay grounded and humble in the wake of all your success."
From the sound of it, the grown-up Knowles girls take just as good care of their mother as she takes of them.
"When I'm feeling sad or not-so-cute or maybe a little sorry for myself, you all include me in your group chat and tell me how hot I still look or how cool I am. Maybe you send me a crazy YouTube video. What actually works best is a cute photo of my grandchildren.

I remember slumber parties after my divorce, when we watched old movies and ate a lot of ice cream. I felt so loved and supported. The roles were reversed, and it was ME who needed nurturing."
Victoria Beckham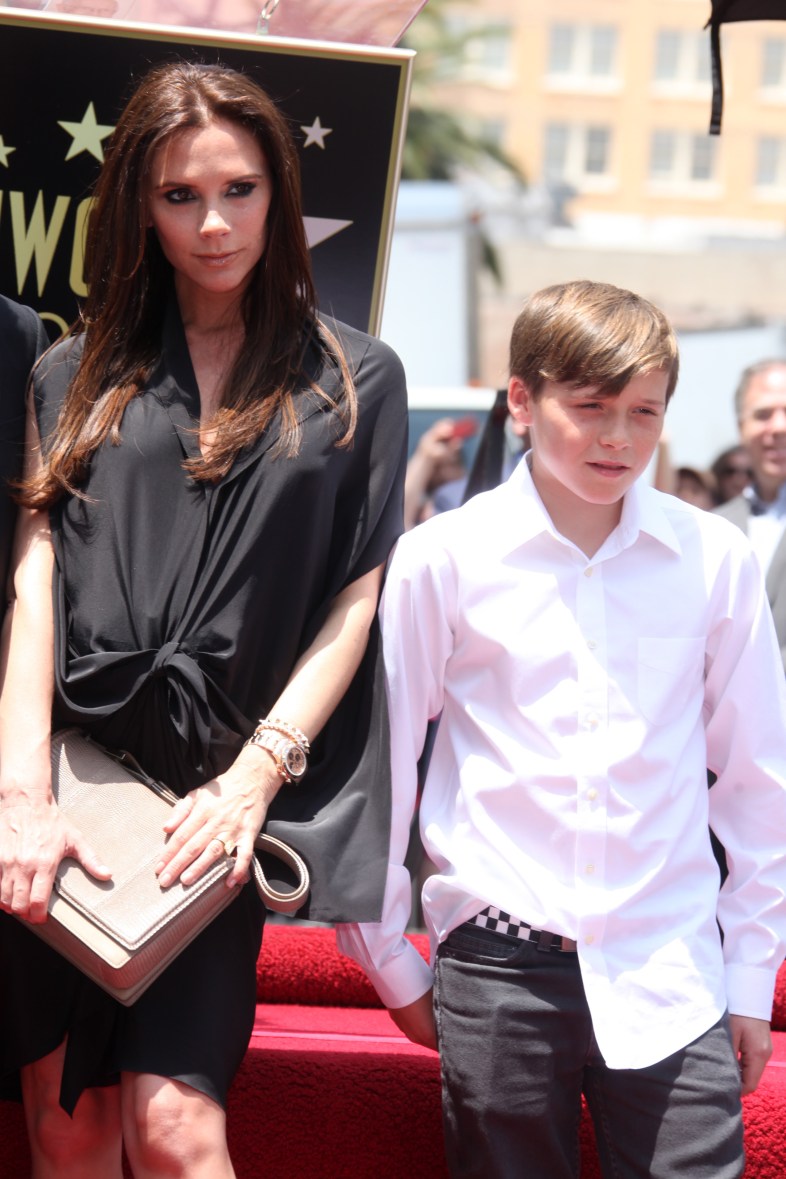 Victoria wrote to her four children Brooklyn, Cruz, Harper and Romeo. Though her children range in age from teenagers to toddler, she had the same humble words for them all.
"Being in a position where they live such a privileged life, it is important that our children understand humility, that they appreciate how their parents have worked very hard to create this life for the family and that they, too, have a responsibility to work hard, be respectful and never, ever take anything for granted."
She also touched on her own upbringing.
"My mother and father always encouraged me and my siblings, to have ambitions, and I hope that I can do the same with my children. I hope that I, together with their father, inspire them to dream big and be the best version of themselves that they can be."
Ivana Trump
Much like Victoria Beckham, Ivana Trump chose to acknowledge the privilege that she passed down to her children Donnie, Ivanka and Eric but to nonetheless empower them to take their lives into their own hands.
"You may have grown up in a rich, privileged home, but both your Dad and I worked hard to keep you grounded… You have grown into adults who can help change and shape this world, and I am sure each one of your will master your destiny. I couldn't be more proud of you."
The affection she has for her children shines straight through her words.
"I thank you all for being the light and the loves of my life. You have made it all worthwhile. You share the love, and it all comes back to you and those you love in turn."
Chirlane McCray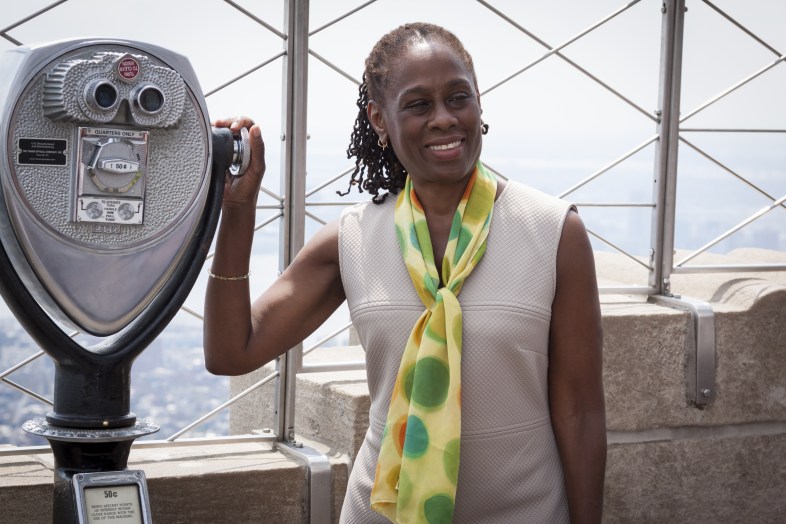 The award for most inspirational Mother's Day letter goes to Chirlane McCray – First Lady of New York and mother of Dante and Chiara – who hopes that her children will follow in her footsteps in the fight for equality.
"My hope is that both of you will use your gifts to help create a more just and equal world. As the children of a brown mother and white father, you have a unique perspective on the challenges facing our nation. You know what it means to be left out, and you know what it means to have privilege. Over the course of your lifetime, you have seen the gap between those at top and those at the bottom stretch wider and wider. But you have also seen that change is possible when people come together to advance the common good.

It will ultimately be up to you and your peers to fulfill the promise of a movement toward equality whose roots are intertwined with your own family tree. I have every reason to believe that both of you will exceed my expectations. You always have."
Sharon Osbourne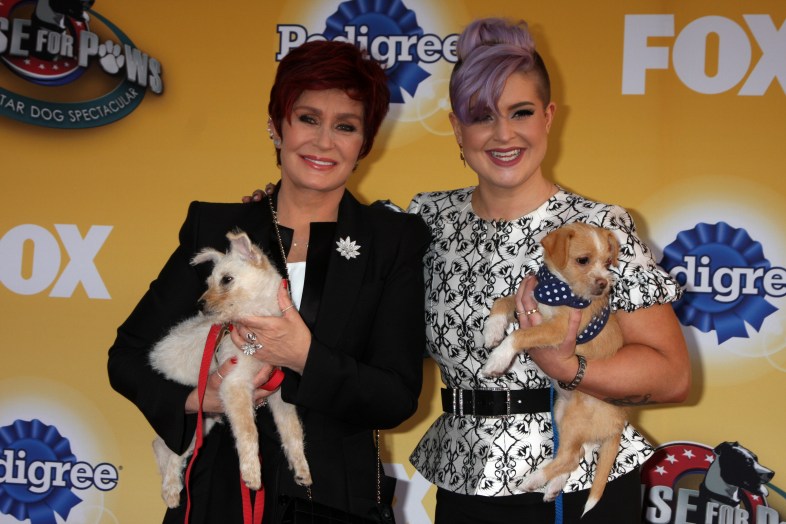 It's no secret that Sharon Osbourne has watched her children struggle. What she had to say to Aimee, Jack and Kelly this Mother's Day was perhaps the most heartfelt adage of all.
"I will always stand by you and be there for you. You'll never fall because I'm there to catch you. But I've also learned, especially over the past five years, that I can't fix everything. I cannot protect you from the world. And now I know I don't have to.

Jack and Kelly, you have overcome drugs and drinking, and Aimee, you're pursuing your dreams. I'm so proud that you've all become such good, levelheaded people who care what goes on in the world. Success doesn't mean shit to me. This entertainment industry doesn't mean anything to me. If you do well and you're strong—that's what makes me feel happy, that's what makes me feel great."
For the full versions of these letters and others, visit Time Magazine.