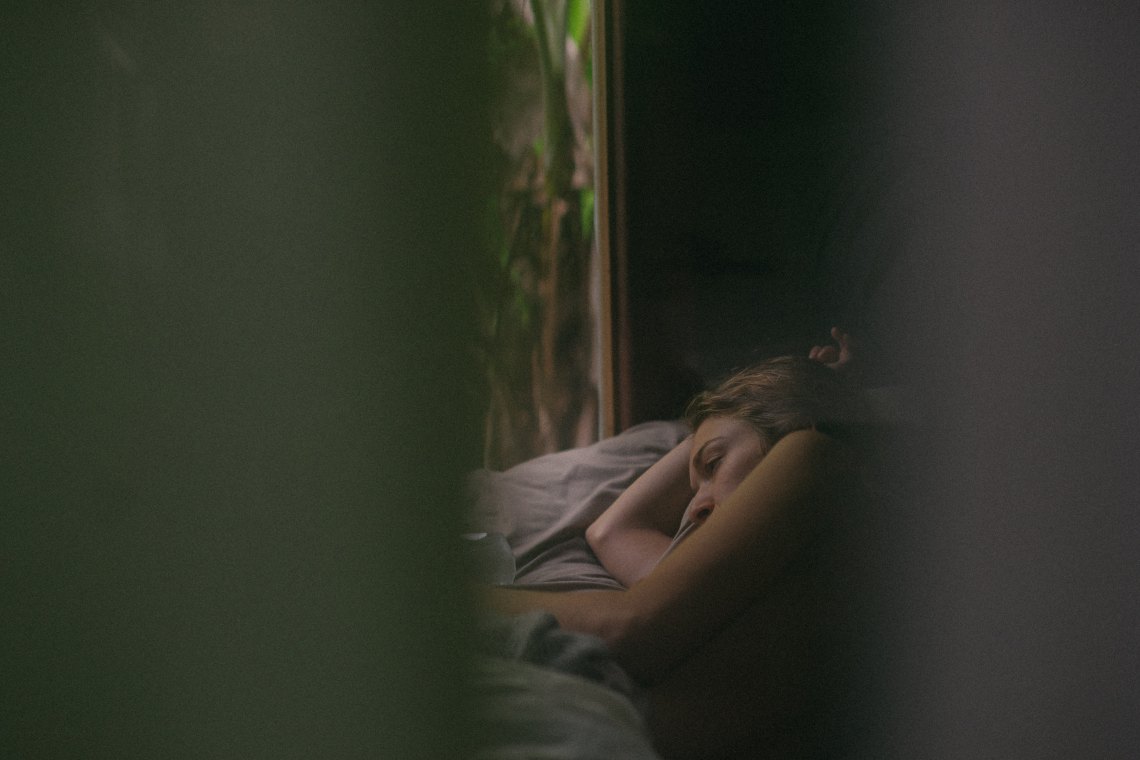 Like you, I have my morning routines. The alarm rings, and I hit snooze for five more minutes.
I roll over to find my husband, Jim, for a morning kiss. Jelly, our Beabull, sits up in anticipation for her morning walk. I get moving, practice yoga and meditation for 15 minutes, hop in the shower, eat breakfast, kiss my dog and husband goodbye, and I'm out the door.
But some mornings, I lay still.
Jim returns from Jelly's walk, sees me in bed, and we know how the day will unfold.
I have to call in sick.
This is crushing. The greater part of my 20s have been sick days. For two years, I bounced between doctors for a solution. One doctor said it was rheumatoid arthritis. Another doctor said it was depression. The ninth doctor blamed the Gardasil shot. The final doctor said it was Lyme Disease.
About three unemployed years after my diagnosis, I went into remission. For the better part of a year, I got back to work. Then I started getting sick again. The joint pain, the fatigue, and the difficulty walking came creeping back. I attempted alternative modalities, but it wasn't sustainable. So I went back to the doctor who originally diagnosed me, and she got me to a point where I could work part-time. This hasn't been without weekly challenges.
This is why calling in sick feels crushing.
Welcome to my sick day.
Did you know you can feel the inside of your bones?
Imagine pressing on a tender bruise; multiply that sensation by 10, and you're in my body.
Getting out of bed feels like you're neck-deep in wet cement. Before standing, I consciously place my feet shoulder width apart on the ground; otherwise, I will lose my balance.
At 5'2", 115 pounds is too heavy a load to carry. My legs shake and my left metatarsal snaps in pain. I reach for the sky on an inhale, and my arms are 20 pounds heavier, ripping at the shoulders. A force squashes my vertebrae. This is what it feels like to stand.
I sleep through the day with Jelly. Jim gets home, and there's no dinner waiting for him.
Come bedtime, I'm still in pain. I take a Percocet. Maybe it will be gone in the morning.
In the middle of the night, I wake on my right side. My ribcage feels like it's holding a boulder; bones pull in the opposite direction as I roll to my left. I want to cry, but I also don't want to wake Jim. He knows I'm hurting; he grinds his teeth at night from the stress. It's been almost six years. Waking him would be pressing his bruise; he knows he can't fix this wound and it hurts to be reminded.
Still, my body aches for release, and I cry silently. The tremble of my upper body shakes the bed.
With convincing naivety, he asks, "What's wrong, baby?"
I want to tell him I'm fine, and I just can't sleep. But he knows. I suppose asking is his way of still hoping it's something else.
"The Percocet didn't work."
He places his hand on my side. We share a silence.
Sometimes I'm really angry with God, but it doesn't last. This man who lies beside me is proof that God exists. I know love heals because of him.