For some reason people have been sharing an old People.com article on Rue McClanahan's passing in 2010.
It's been shared over and over again on Facebook and Twitter, with some people still under the belief that she has recently passed away.

This is some kind of a strange social media phenomenon.
You know, where people take whatever article is for granted, without checking the dates. Everyone wants to be the first to "comment" on what seems to be a breaking news story.
And here's the thing: It's happened before, where people paid their respects to the former Golden Girls star in 2014, again assuming that she passed away that year.
Blanche… The golden girl who made us feel like our life decisions were acceptable #RueMcClanahan #RIP

— Brittany Bogan (@BrittanyBogan) June 12, 2015
https://twitter.com/AlanNCA/status/609317332289073152
RIP Rue McClanahan :(

— Sean P (@Vapid_Waste) June 12, 2015
RIP Rue McClanahan – aka Blanche of the Golden Girls.

— Kristin V. Shaw (@KristinVShaw) June 12, 2015
Dang man… This year has been tough from the stand point of how many childhood icons we've lost. #ripRueMcClanahan #RIPChristopherLee

— Black Mamba (@MambaSmith34) June 12, 2015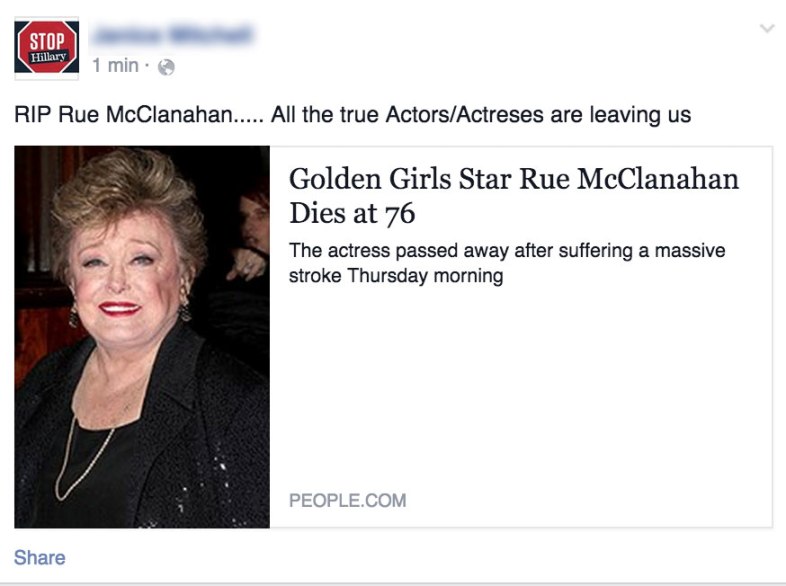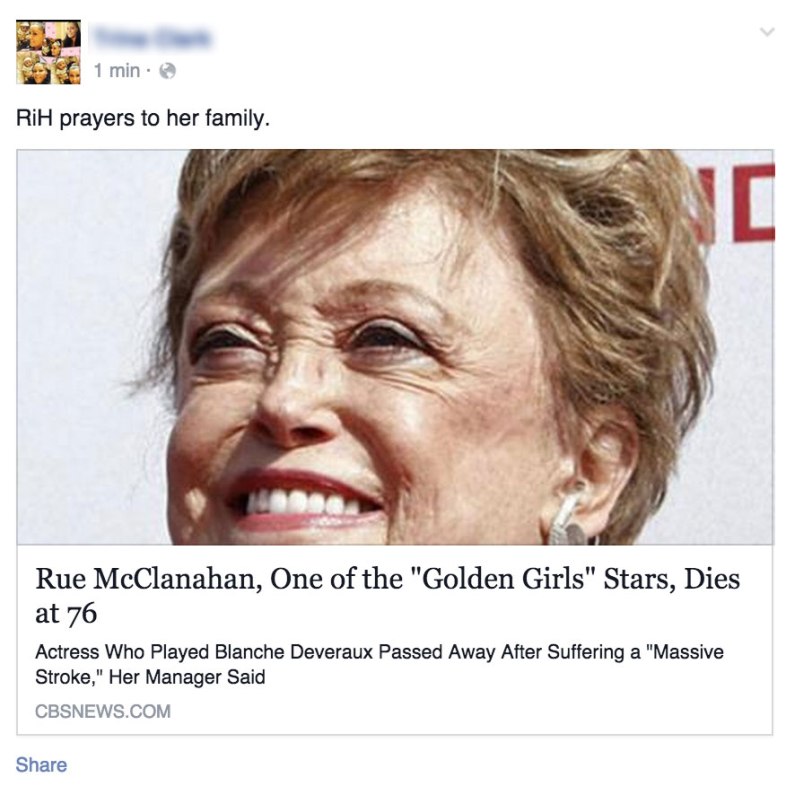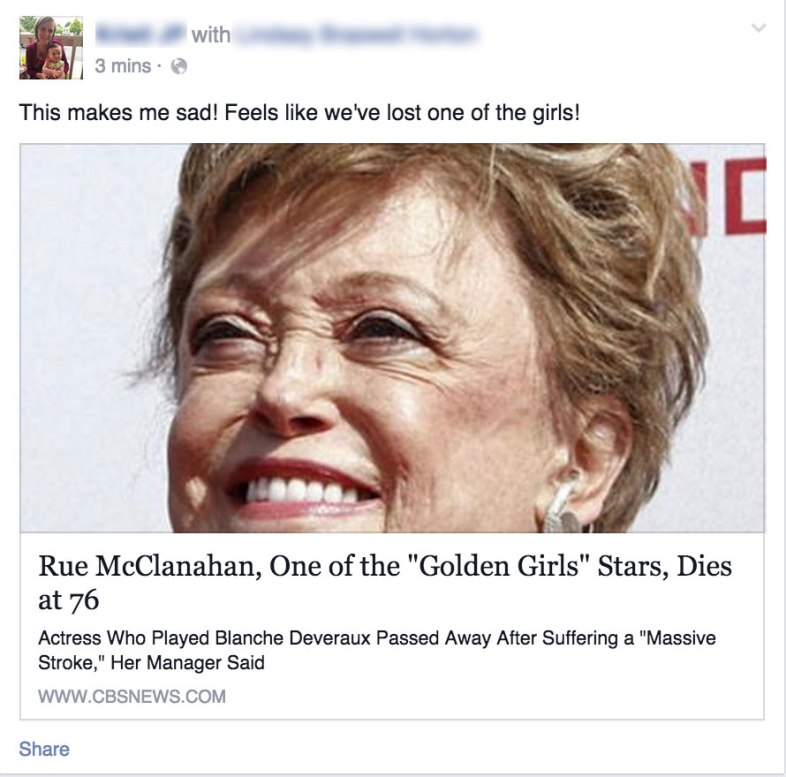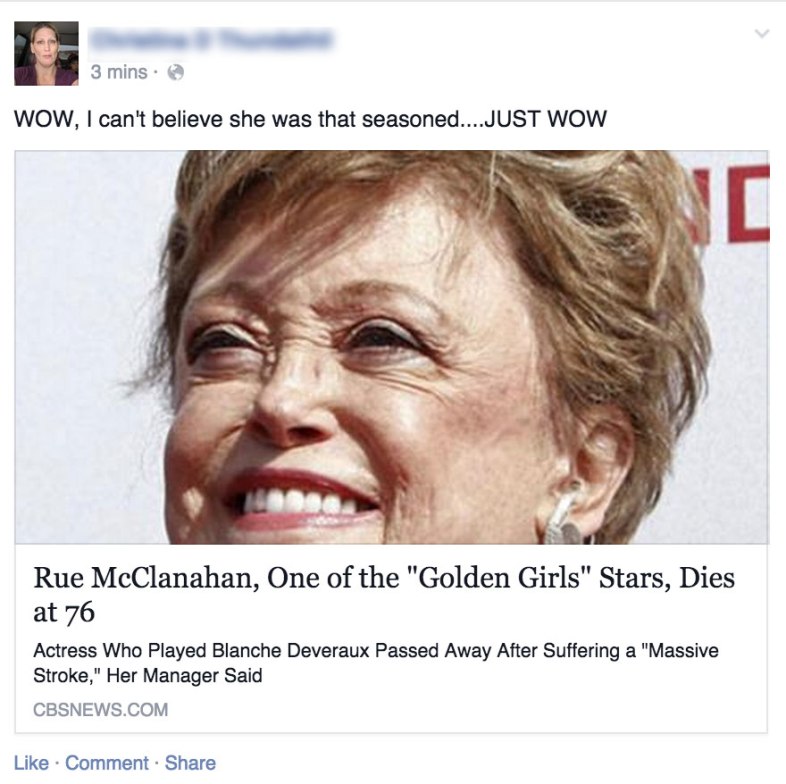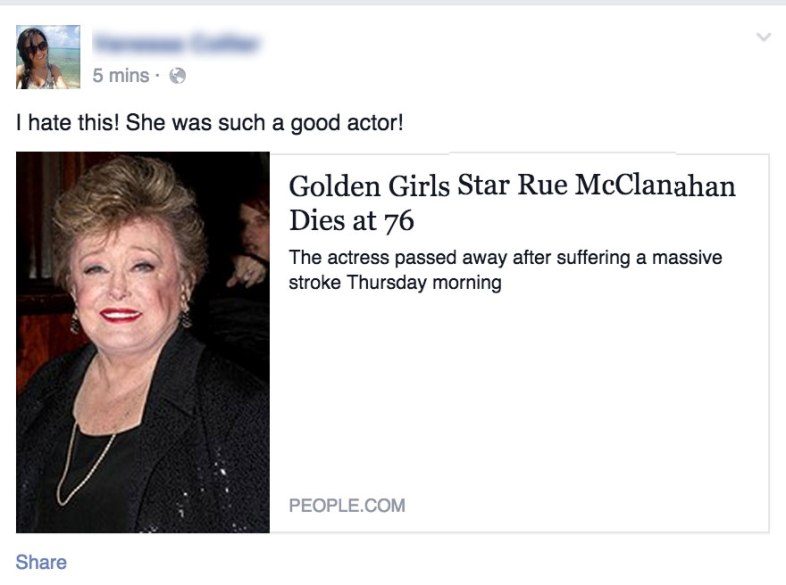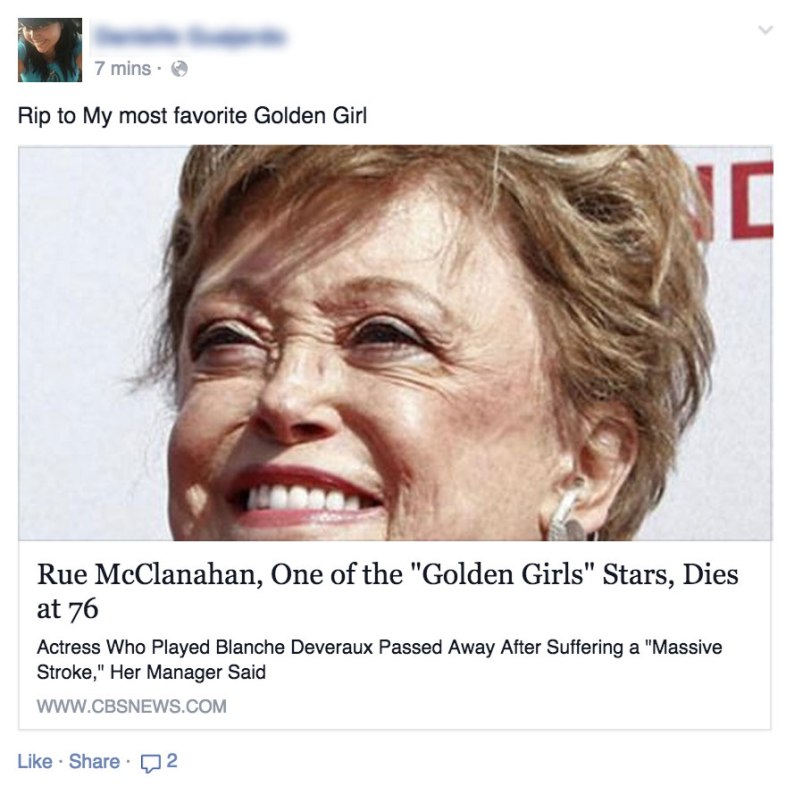 And looks like even DL Hughley got in on the scoop.
Just goes to show you that almost everyone this day and age is a reactionary.