We know people can be horrible, but this brings it to a whole new level.
This guy wins the award for worst fashion/lifestyle choices at @coachella. I'm not easy to offend, but this is shitty pic.twitter.com/fyjod24nAx

— Jemayel Khawaja (@JemayelK) April 12, 2015
Bro, are you serious?
This fucking shirt.
This. Fucking. Shirt.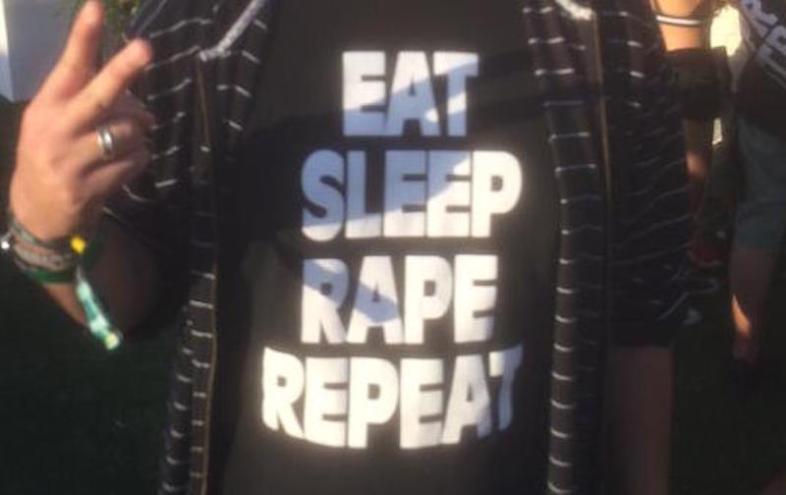 "Eat, Sleep, Rape, Repeat"
You read that right.
And he's smiling, as if it's okay to wear this out.
Or even be in POSSESSION of this shitty shirt.
Let me tell you: It's not. It's so fucking not.