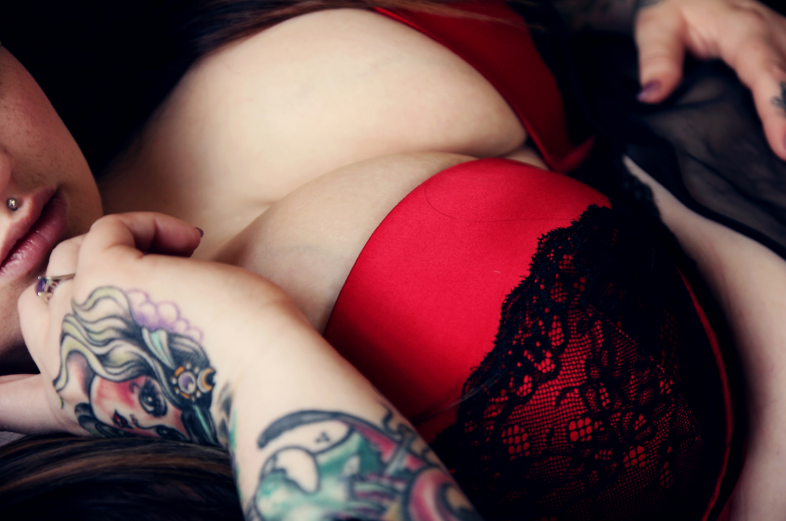 I'm fat. I've always been so. The first dietician I visited, was in the second grade. It was a long road ever since. Ups, and downs have left me (and my body) ravaged. The idea of exposing my skin still rankles, and so does that of intimacy. But I've come to some realisations.
There are ways to change your body, especially when you're unhappy with it.
One is to hate it. Employ all your negativity by directing it onto yourself. The change is fairly fast, yes. But it's born out of hatred. It's unstable, and volatile.
Loving your body is difficult. It takes a lot of courage, and a lot of introspection, because to accept your body, is to accept that it's not the sole cause of all your troubles.
The onus of pain isn't on your body as an entity independent of you. It's on you, as a whole.
It's difficult. I'm trying to get there. Trying to be positive about the struggle.
Each stripe that goes down from my left shoulder to my elbow talks of a time someone I liked rejected me because I'm fat.
Each mark on my right thigh talks of the times people told me 'it's okay, you can always be alone and successful.'
Each horizontal ray from one shoulder to another sings a story of what I can do.
Each battlescar from my butt to the back of my left thigh traces my personal history of battles won, and those lost.
Each inch of my flabby stomach skin makes me happy, because it's a testimony to the fact that some day I'll be capable of holding life in me.
Each bit of loose skin on my arms and thighs reminds me of the negativity I purged out of my body and mind.
My body is a battlefield, my mind is my artillery, and I'm but a solider.
I'm a fighter.
And these are my medals.