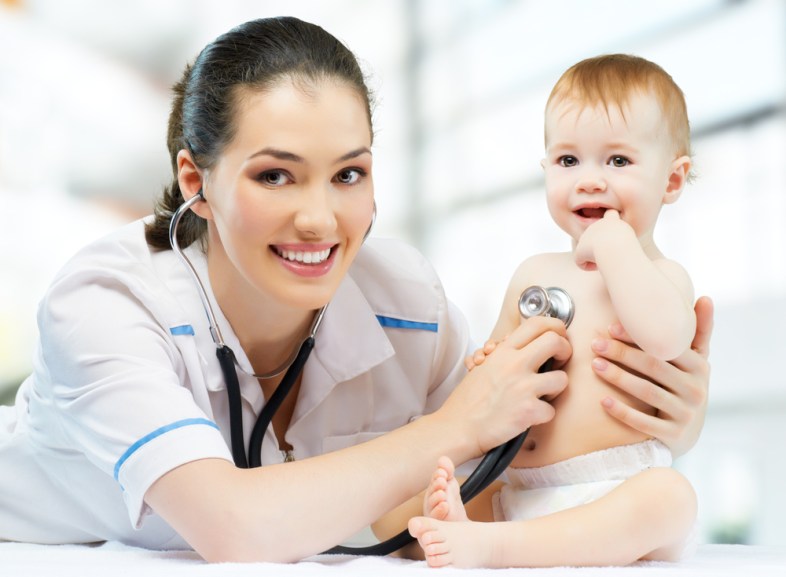 I have been a postpartum nurse for about 2.5 years now. Just to clarify, I absolutely love my job and love what I do. As with all nursing, it can be extremely stressful, which is why sometimes a little humor is necessary. I love my patients and what I do and I wouldn't trade it for anything. This post isn't made to belittle my patients or be negligent, it is simply meant to be an outlet for some humor that I am sure some other postpartum nurses can relate to! Enjoy!
1. When you first walk onto the floor and there are already 10 call lights going off and you just know it is going to be a good shift.
Source: Giphy 2. You see your name on the assignment sheet for the first admission…and it's a primip c-section, insulin dependent on a PCA… Source: Giphy 3. Your patient has large pendulous breasts and flat nipples but insists on breastfeeding without a shield or pump. She does want your help… until you start helping and she does her own thing, which happens to be exactly the opposite of what you were trying to tell her. Source: Giphy 4. Then there is the patient whose husband is telling her how to breastfeed and acting like the certified lactation expert, but doing it all wrong and clearly offending the patient since he's the "expert."
I'm just going to leave now.
5. "I'm allergic to acetaminophen, motrin, toradol, oxycodone, and I can't remember the name of the one I'm not allergic to, but it starts with a D…"
Let me guess. Dilaudid is the only thing that works right?
6. When your patient s/p vaginal delivery with a 1st degree, lac will not get OOB due to 10/10 pain and your brand new C/S patient is walking the halls like a champ.
I understand pain is subjective and different for everyone, but you are not dying. Please please get out of bed!
7. When your patient asks you if you are even a nurse because you you look old enough to be in high school…
My badge says RN, BSN. I went to COLLEGE for 4 years for this degree.
8. The patient who rings the call bell 2 minutes after you leave their room/just as you sit down to chart/and rings it 20+ times through your shift to ask for little things like "a cup of water," or "turn the light off," or "adjust the bed" (which are all patient-controlled).
Source: Giphy 9. To the patient who tells you she had the most MISERABLE labor ever, that she is so exhausted and can't do anything, that her whole birth plan went to waste (but in her history and records, it was a relatively normal delivery with no complications)…
…it actually really does stink that your birth plan didn't work out the way you wanted and I feel for you, but I have no control over how your labor went and how your baby wanted to come out.
10. When you find out you have a normal intact couplet with no social issues and a healthy baby…
Thank you, thank you, thank you!
11. Your baby is grunting, flaring, retracting, and setting 90-92%, and you call for someone to evaluate, but NICU thinks it's "just transitioning" and is fine…
…I will document that crap out of this.
12. "Please take my baby to the nursery for the night so I can sleep. I am so exhausted. But no pacifiers and no formula. And I want at least 4 hours of sleep."
You're FUNNY.
13. You walk into your patient's room and her husband/FOB is in his underwear. Like JUST his underwear.
Source: Giphy 14. Your patient obsessing about having a BM… literally obsessing, but refusing a suppository.
TRUST me, it will happen.
15. But at the end of the day, despite all the hard work, you get to punch out, go home and go to sleep!
Hallelujah! Until next shift!