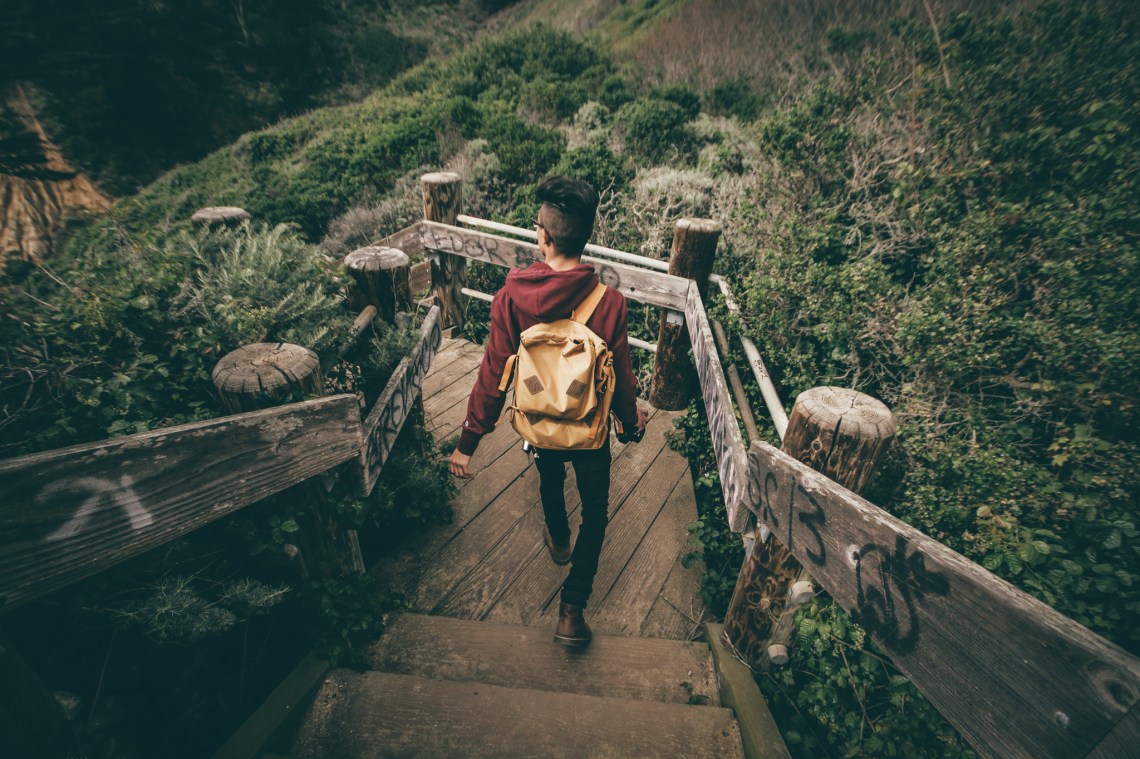 I spent the last 6+ months living in various countries and sections of the world and, it being my first time traveling without parental supervision (yeah, independence!), I did what most 20-year-olds would do: I messed up, a lot. I started off backpacking through Thailand for a few weeks, took an extended layover in Hong Kong, hit up Fiji for 5 months, and made my last stop in Australia before heading back to the great state of Texas. Most of my time away was spent trying new things and gaining different perspectives, but with all these great experiences came some pretty interesting situations that were interspersed sporadically throughout my time abroad.
After my first couple of months away from the motherland, I identified a recurring pattern where I would reminisce on my recent experiences and realize that a lot of my actions were arguably really dumb. This pattern was so prominent that I decided to make a list, and here it is. Cheers to the great friends, interesting stories, and unique experiences I picked up along the way. No better way to celebrate than to reflect on all of the not-so-smart choices I made:
1. Brought only 1 (debit) card, and left it in the ATM machine the first time I used it.
Aren't I great? I had never used a debit card or an ATM before, so this was all pretty new to me. The blinking lights and repeated beeping gave me no indication that my card was coming back out of the machine and that I should grab it, so that was my fault. And on top of that, I didn't even realize I lost it until I was in a questionably strange van the next day headed 6 hours south of my previous destination. Luckily, no money was lost and I had a friend who could loan me money while I waited for a new card to come in.
2. Jumped a flaming jump rope.
For a solid hour, I watched backpackers let out bloodcurdling screams as they tried to escape the wrath of the flames and the Thai men who mercilessly swung the rope. People were getting burned left and right, but I knew I would regret it for the rest of my life if I didn't do this. I waited for the perfect opportunity to jump in, jumped the rope twice (because once was for wimps and any more than twice meant someone would try to jump in with me, mess up my jumping juju, and scar me for life), and ran out. After that, I gave a mental shout out to my younger self for taking double-dutch so seriously in elementary gym class.
3. Walked barefoot through the swamps and rivers of Fiji just days after a category 5 cyclone hit.
While volunteering with the Red Cross of Fiji, we had to do a lot of crazy things to help the villages whose roads had been blocked by debris. Our choice was to go barefoot, or lose our shoes in the muck and then go barefoot, so my group and I just went barefoot. My American mind was screaming, "STOP!! There is so much that could go wrong in this situation!" but the Fijians in the group led the way and I didn't want to be left behind. I tried watching out for any dangerous pointy objects, blood-sucking organisms, and anything potentially life threatening, but there was too much vegetation to see where I was stepping. I ended up just following the steps of the guys in front of me and hoping for the best.
4. Shucked a coconut on a rusty nail, all the while knowing that the nearby hospital didn't have electricity.
My classmates and I had no power and lots of coconuts that had been knocked to the ground from the cyclone that had hit the day before. We ended up shucking a ridiculous amount of coconuts and making a ridiculous amount of coconut fudge. Our wooden coconut shucking stick was nowhere to be found at the time, so we shucked on whatever we could find. Some tried on the corners of concrete and on dull sticks, but I thought it would be a good idea to shuck on a rusty nail. Sure, the hospital didn't have electricity. Sure, there were no vehicles on the road so getting to the hospital would have been extremely difficult. Sure, tetanus is a thing, but so is coconut fudge.
5. Agreed to sleep over at a family's house that I'd only known for an hour.
I had no cell service, knew nobody on this remote island, but figured it was only logical to agree to stay overnight at a village I had just wandered into earlier that day. I ended up being wholeheartedly adopted into a Fijian family of 10 and unexpectedly spent the next 4 days spearfishing, jumping off of waterfalls, and playing soccer with the village children. It might seem a little risky, but this ended up being one of the coolest things I've ever had happen to me. It was like Couchsurfing but without the Internet, references, or a backup plan.
And it was all worth it.