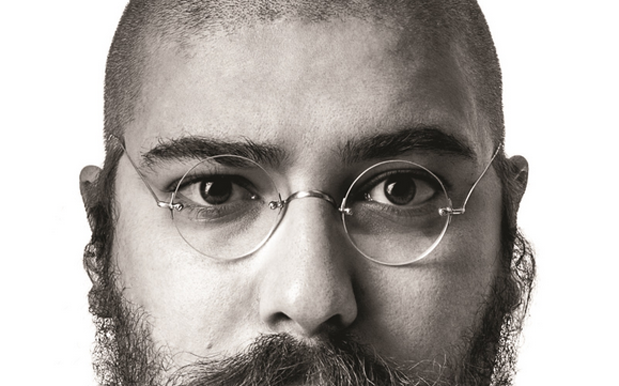 There is a lot of discussion about the Fat Jew, aka The Fat Jewish, (aka Jewthur Vandross, aka Fabrizio Goldstein, aka Whitney Jewston — it just goes on people) mostly about the origin of his humor, satire, and use of other people's content. The questions abound: Is he funny or original? Should any of us give us a single solitary fuck? Is his penis really the size of champagne cork as he regularly claims? Did he release a video of him jerking off a dog which got 10,000 views? Is he complete genius or utter hack?
Perhaps we should examine the breadth and depth of his work before passing judgement.
A few things to note:
-The bulk of his work is not on Instagram, and Instagram is not solely responsible for his fame
-He gives a lot of himself, and is always on, always performing
-He's been at this game for a long time, he's paid his dues building himself up
-The internet is a vacuous pit of haters
-He brings joy to millions, and currently cites every repost
About 8 years ago I found myself on stage at Santos after a Team Facelift concert, mostly sober, rubbing bellies with Josh, aka The Fat Jewish. It was a ritual, part of the transactions that made up the eclectic group which for a number of years I could not appreciate. They did a lot of weird things and the fans loved them for it. Afterward, I lambasted the man for not getting into the nonsense in a deeper fashion — where was the champagne shower, loud profanities, and one liners? His tired dog-eyed reply was one predicated on the exhaustion from having performed 24/7 for every person he saw. For one brief moment I felt a horrid shame, deeper than that of exposing my navel to a crowd of booze-heated millennials, as here was a performer who never went off stage, and we, his fans more so than his friends, made tacit demands that he always be on.
Fuck us, no?
Over the years Josh got funnier and only more meteoric. I invested in several of his early projects, which most of us seem to forget greatly contributed to his fame, as did his outrageous performances on E!. The Skinny, later renamed Girlhattan after being picked up by KarmaLoop TV was a pitch turned into a show about two PR girls trying to make it. When KarmaLoop failed to launch, certain networks made bids for the show, and oddly enough, an exact replica of the concept aired on Comedy Central. An idea stolen, or arrived at by two different parties?
While all parties could have made a tremendous stink about the rise and presence of what was essentially a copy cat, they didn't. Josh continued to produce content including Bottle Poppaz, and worked for a rising internet station called The Crosby Press, at one point producing his breakout, mean streets, and magnificent Soulcycle for the Homeless. It was these works which drove his success to an inflection point. Interviews, books, web series, music videos, talk shows, appearances, products, DJ performances — Josh has more diversity in his repertoire than almost any other comedic figure in the game right now. He made Skrillex funny on Beats radio, which in and of itself deserves at least a nod.
He has worked hard every day of his life, always on, and always affable.
The internet loves a hater almost as much as it loves a Kardashian sex tape. For whatever reason, there has been a rise of negative commenting and feedback all over the feeds of people seeking to entertain us, as if the comfort of semi-anonymity somehow releases people from etiquette, form, and dignity. There should be a moment of self reflection here, if not a full on reckoning of how our society has become simply the worst.
We should perhaps celebrate the humor created by an artist who takes other people's work, contributes his own creative genius, and in turn makes an entirely new piece of work. Granted, we are talking about an Instagram, but it is really no different than a cover song, or the countless great artists from Shakespeare to Stravinsky who noted that good composers borrow, while great composers steal (again, it's a fucking Instagram). Creativity does not occur in a vacuum, but rather is the collective development by a greater whole and collective over the course of humanity (I'm sorry, it's STILL a fucking Instagram).
Look, for those who wish to argue that Josh is at times an unbearable human, a grotesque circus clown who is single-handedly ruining media and contributing actively to the gradual increase of raw stupidity in America, and rip him up on that basis, well then I'm always up for a beer. I may not even fight you, but I will note he is also a husband, father to two cute ass dogs, has read everything I've ever written, a staunch partner through difficulties, incredible company at dinner parties, massively supportive to his friends, and a great fucking American.