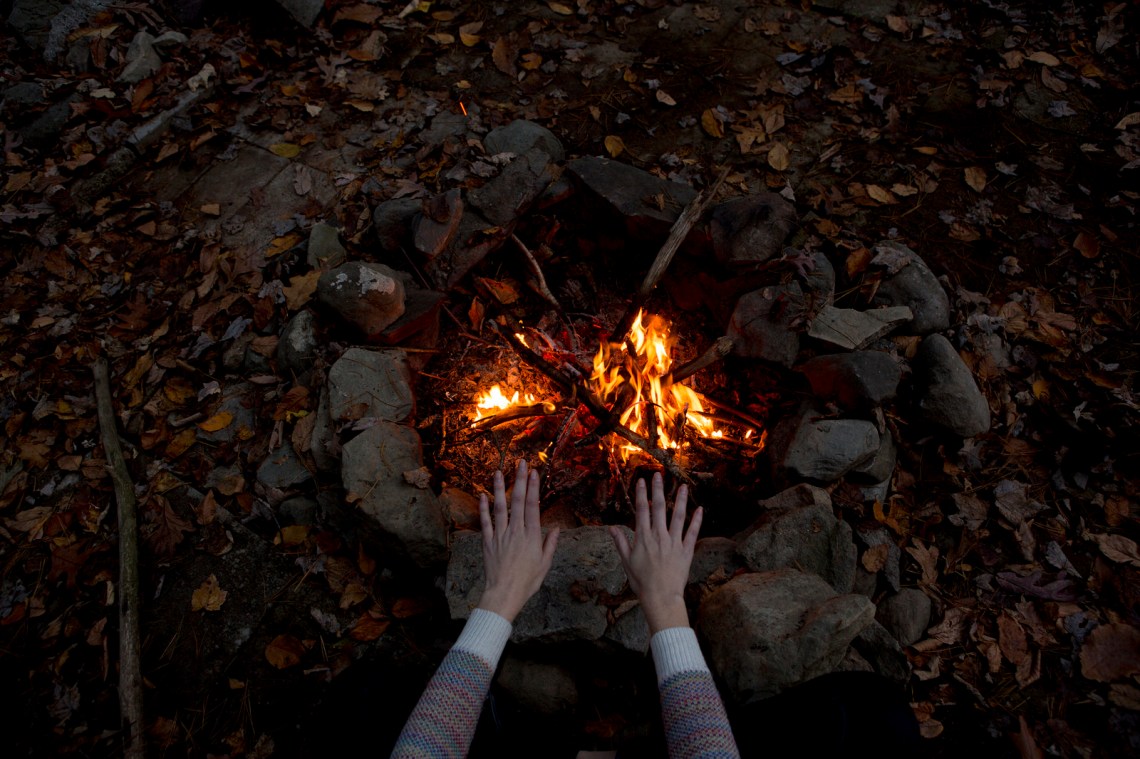 Do you believe in love at first sight? You know, the kind of love that alters you, makes your whole body ache, and turns your world upside down? That feeling that you have when you first lock eyes with someone, knowing that your whole world is about to change forever. It is a magical thing, and it doesn't happen very often; but when it does, do not ever let it go. Because wherever you are, whoever you're with, it'll stick to you. You'll always remember how such a magical thing was ruined and you'll reminisce about how beautiful it was.
It was first day of 9th grade, you caught my attention from the first time we locked eyes. You were standing there with your white polo shirt, blue jeans and your beautiful hazel eyes. I could not stop myself from looking at you every time you passed by at school, and I couldn't help myself from noticing you looking at me, too. You just moved to our school, so we didn't have any friends in common. 3 days passed by, and you started joking around with my friend whenever I was standing with her. I knew you were doing that just to grab my attention, but I didn't make a move, I just smiled.
Another day passes and we catch each other staring back. You start to make a move, instead of joking with my friend you start joking with me.
I'm over the moon, I have been waiting for this moment ever since I saw you.
A couple of days go by and nothing new happens. Next thing I know, its Wednesday, and I wake up to a text from a strange number.
Its you.
My heart skips a beat and I cant catch a breath. I reply, trying to act cool. You ask me if classes have started yet, and I tell you that you are late. I knew that you were just asking to make a conversation and that you already knew the answer to your question. I kept staring at the stairs, knowing that you were going to show up at any minute now, and we will lock eyes. And just that, could make my whole day.
You are going to be my soul mate; I know it.
I'm 17, we are in your car and I'm sitting in your arms crying because you are leaving for college in a couple of weeks. We sit for hours, we don't want to let each other go. We talk about how we're going to grow old together, and that you will be away for just one year. You hug me goodnight, and we both start crying.
This is pure love. I knew it.
I'm 14. I'm wearing an emerald green top with a white cardigan, It is Thursday. Its our first date, I'm scared as hell. I remember you wearing a black shirt and blue jeans. It was 4pm and we're at the movies. You hold my hand, and my heart stops for a moment. No one has ever done that before. In that moment I knew that yours are the only hands I ever want to hold.
I'm falling in love.
I'm 17, and you didn't move away for college. We're together and we're happier than ever.
I got so attached to your family and friends, and you were close to my family too.
I knew this would last forever.
I'm 18, and things aren't going so well. You were taking me for granted. You cheated on me, but you never admitted it. You weren't by my side when I needed you most.
You've changed.
Thing kept crumbling down and we break up.
I've tried to fix it, you've tried to fix it, but the damage was already done.
I'm 20, I dropped out of college to take fashion courses. I was brutally damaged since the break up, and I still haven't fully healed yet. I have no sense in who I am, where I wanna be, who I wanna be with, or what I wanna do in life.
My mind is a complete mess.
I'm 19, I'm seeing psychiatrists now, trying to get out of this depressive phase.
Nothing works.
I'm failing my courses because I have no energy within me.
You contact me, we try again to make amends, but we fail every time.
I'm not thinking straight. I act out impulsively because my mind is not straight.
I ruined every chance for us to get back to where we were.
Now, I'm turning 21, I still have no sense of who I am; however, I do have goals that I want to achieve, but I don't have enough energy to do them.
I would be lying if I said that you don't cross my mind, because you do.
And I would be lying if I said that I don't miss you whenever I see a picture or a video or whenever I pass by a place we used to hang.
Maybe I miss the memories, or the idea I had in mind of what we could be or us.
But if there's one thing I learned out of all of this, first loves suck.
Yes, there are some fortunate people who are lucky enough to spend their whole lives with their first love, their fist date, and their first boyfriend; but as for the rest of us, we should be careful not to get too attached.
Maybe I'm weak, and I'm not ashamed to admit that I might be; but whatever the case is, I wouldn't wish to see even my worst enemy go through the pain that I went through. There is no fairytale ending.
Because at the end of the day, you never forget your first everything.