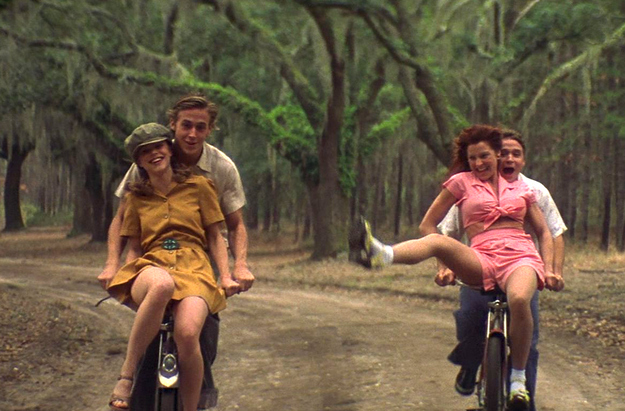 1. Beer straight from the cooler
I don't know what it is, but Bud (or any alcohol for that matter) just tastes better when it's iced down in a YETI 110.
2. Baseball and NASCAR
In the south, everyone has a favorite team and a beloved driver. And, every dedicated fan knows that the pre-race or pre-game tailgate is pretty much the most important part of attending any summer sporting event. It's no coincidence that both of these sports take place during everyone's favorite season.
3. Small beach towns
From hole-in-the-wall bars and local restaurants that offer the freshest seafood, to being absolutely carefree and day-drinking with your best friends and family, there isn't anything quite like the allure of an off the radar coastal destination. If you're lucky, you might even have a friend with beach getaway that will let you call escape there for a few weekends each summer.
4. Road trips with the windows down
You could be headed to the beach or even just up the street to your best friend's house, either way you know there's no greater feeling than riding with the wind blowing your hair and singing at the top of your lungs to whatever is on the radio. Not to mention, the best summer scent is the smell of honeysuckle in the air as you fly down an old back road.
5. Outdoor concerts literally every weekend
Because is it even a country concert if you don't get a grass stain on your favorite sundress?
6. All bodies of water are acceptable
Below the Mason Dixon Line, you're never too far from any body of water. East Coast or Gulf Coast, lakes or rivers, ponds or creeks (hell, even rain puddles), southerners will find a way to make the most out of being on the water. I'm talking jumping off a pontoon, going muddin' after a summer storm or tubing down a winding river… yeah, we take our "water sports" seriously.
7. All farmer's tans are acceptable, too
Everyone is bound to get unflattering tan lines at some point throughout the summer and in they can usually be found in places on your body that might be considered an eye sore. However, here in the south it's a fashion statement. So you better sport those giraffe-like tan lines proudly, girlfriend! Slap some slimy aloe on that mess and pray that it turns into "a tan" before it starts to peel.
8. Fresh tomato sandwiches
You haven't lived until you've tasted this famous southern delicacy better known as a 'mater sammich. Homegrown tomatoes with mayonnaise and a little salt and pepper on a piece fresh white bread… *drools all over keyboard* Nuff said.
9. Fireworks!
Everywhere. All the time. Colorful explosions aren't just for Fourth of July anymore.
10. Cookouts and THE Cookout
A little backyard grilling coupled with a watermelon milkshake from Cookout (only available in July, I might add) is quite possibly the best combination ever.
11. Front/Back porch sitting
If you've got a few rocking chairs or a porch swing, cold beverages, good music and great company, why the hell would you ever leave your house?!
12. American flag Budweiser cans
Because 'MERICA! Am I right?!