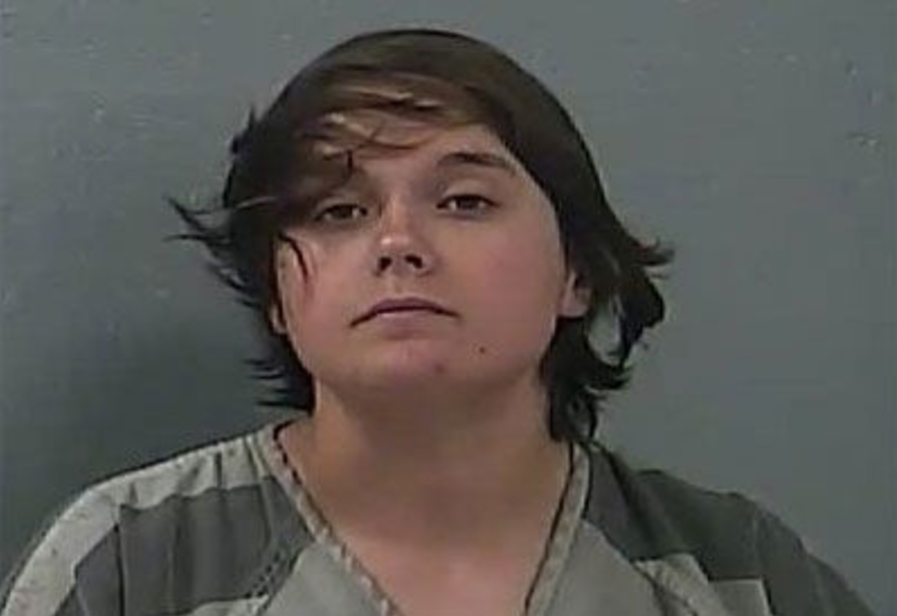 (KANSAS CITY, MO) — 19-year-old Victoria Vanatter is being held on charges that she stabbed her boyfriend.
Vanatter consented to her intoxicated boyfriend's desire to cut her arm and drink her blood out of the wound — the two were discussing vampirism when this occurred. However, in between sips of blood (apparently?), Vanatter and her boyfriend began arguing. She responded by grabbing the knife he used to cut her arm, and stabbing him repeatedly in the back and shoulder.
Vanatter apparently had a change of heart and called the police on herself. They arrived to a grisly scene:
Officers responding to Vanatter's 911 call said they found the bloodied couple, a heart drawn in blood on a living room wall, and "I'm sorry" scrawled in blood along with another heart on a kitchen counter. On the boyfriend's bare chest was a symbol of a cross that also appeared to be drawn in blood, responding Police Officer Hill wrote.

Vanatter told investigators that she routinely cut herself so she could drink her own blood and "believed she could become a serial killer," Hill wrote. (Source)
Vanatter told police multiple times that she was a "threat to society" and ominously warned them that she should be "taken seriously." The boyfriend refused to cooperate with the police and actually insisted that his stab wounds were self-inflicted.
Vanatter is being charged with felony domestic assault and being held on $150,000 bail.