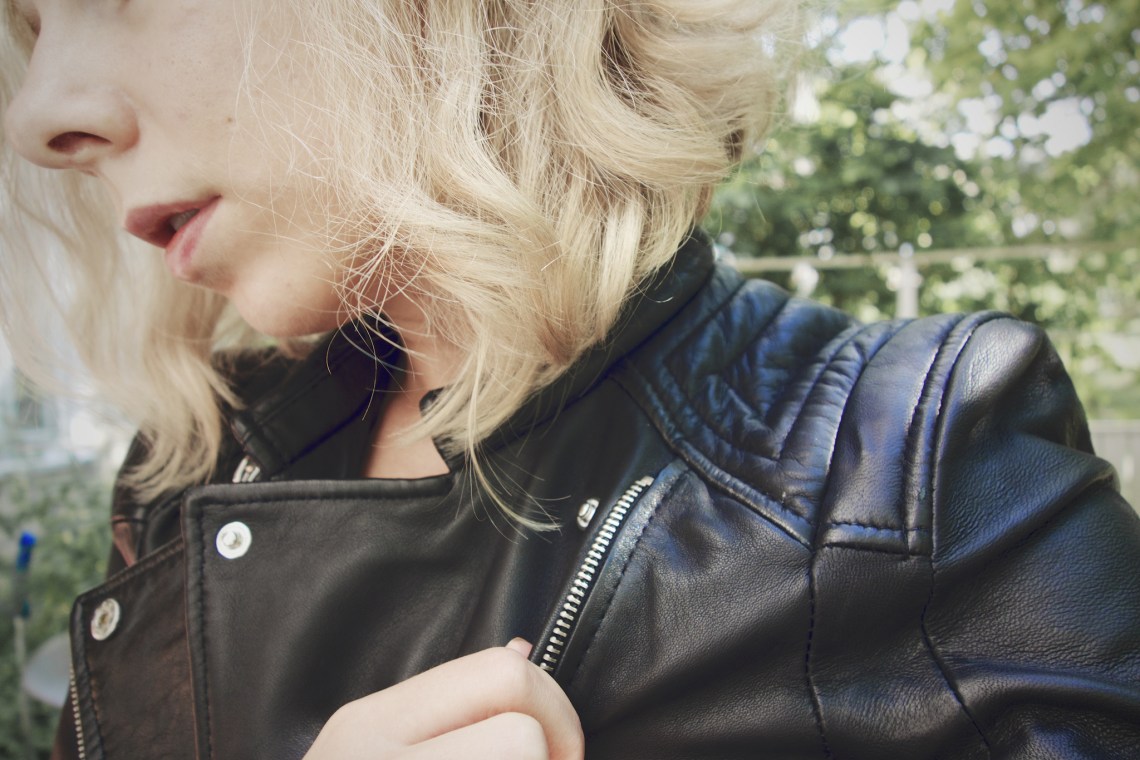 We live in a digital age. Several journalism-oriented courses at universities offer modules in blogging and social media management, and your chances of bagging a career in the creative industries are slim if you don't have some sort of online presence – be it a blog, visual CV or digital portfolio – besides your Instagram feed. Chiara Ferragni's fashion blog, The Blonde Salad, and its spin-off ventures have raked in over $8 million. Meanwhile, circulation figures for women's magazines keep dropping, and many titles, like Company and Lucky, have turned digital-only. It's safe to say that not many print journalists could buy their first home for £1 million at the age of 24, but that's exactly what blogging/vlogging sensation Zoella did earlier this year. Spot a theme here? The future, it would seem, remains online, and a lot of people (mainly bloggers) say that bloggers are the new journalists. Is that true? Is fashion blogging a valid form of journalism, or just a self-indulgent hobby?
I love to write, and I love fashion, so the idea of starting a fashion blog always appealed to me. However, since realising I'm never going to be next Leandra Medine, I've grown to realise that many of my fellow #fbloggers and I aren't cut from quite the same cloth. To be successful in the fashion blogging world, you seem to need the following: a DSLR camera, the latest iPhone, lots of spare time, lots of money and lots of beauty. I have none of these things, which is probably why I have failed where countless other girls have succeeded. What I do have are interests in writing and fashion history and theory, but none of these seem to be prerequisite to blogging success.
In the business of newspapers and magazines, journalists are hired based on their writing ability rather than their capacity to edit selfies and harvest an enviable Twitter following, which is why some bloggers can make professional writers want to bang their heads against a wall. I remember Kate Spicer tweeted a link to an article on The Blonde Salad earlier this year, bemoaning the writing style and asking what all fashion-loving English language purists want to know: how are people reading (and, more importantly, enjoying) this crap?
Then again, people like me seem to be in the minority, if the successes of Buzzfeed and Instagram – and the slow decline in print sales – are anything to go by. In a society where everything is becoming disposable and the internet provides something of an information overload, it's hardly surprising that the Buzzfeed-style 'listicle' is our favourite way to digest information; why read 3000 words on relationships when you can consume the same thing in a 12-point list, complete with hilarious Sex and the City screencaps, in the spare five minutes of your lunch break?
And then there's Instagram, which encourages us to capitalise on our Kodak moments to churn in likes and followers. Seeing carefully-curated documentations of Our Perfect Lives is the norm on Instagram, particularly on fashion bloggers' feeds. Indeed, some people have dismissed the writing part of blogging altogether and created visual blogs. It's kind of like the way people at school would make Tumblr sites with content comprising reblogged Simpsons GIFs and photos of #alternative #grunge girls with pastel-coloured hair, but Tumblr has now been left to the angsty teenagers – the fashion pack has moved on, co-opting Instagram as the latest visual-heavy blogging platform.
I spoke to Jemma Sleeman, who started using Instagram as a blogging destination after admiring other users. "I love looking at people's outfits for inspiration and [finding] new ways [to] put an outfit together, or finding a gorgeous item that I wouldn't have looked at without seeing it on," she says of her Insta habits, adding that her main reasons for using Instagram are its speed and simplicity.
But does Instagram devalue her 'blogger' status? "I actually enjoy reading some 'traditional' blogs as long as they are not too long-winded. I would probably have one myself if I had the time to put into one. The reason I use Instagram is because it's quick. I would want to put time into a blog and do it properly; I have a busy life so I don't have the time to make a decent stab at one," Sleeman argues. Sophie Davis, who blogs at Filthy Paws & Silky Drawers, adds that Insta-blogs are ideal for those with a fashion or beauty focus. "In primarily visual industries like fashion and beauty, I see no problem with bloggers only uploading visual content," she says.
While Jemma's Instagram feed has a firm fashion focus, other bloggers use Instagram to document life's banalities. In the world of lifestyle blogging, mundane tasks like getting a Starbucks or reading a book become glamorous Instagram moments thanks to a few fancy apps and filters. The same self-absorbed content is a large part of the fashion bloggers' arsenal. Clothes shopping wish lists (NB: I'm also guilty of writing these), 'What I Wore Today' photos and 'My Massive Primark Haul' posts are classic fashion blog fodder and, from the perspective of a reader rather than a journalist, I can see why. My favourite blogs are written by people whose writing, read aloud, sounds a lot like my best mate when she comes over for a coffee. Bloggers succeed once they master that informal, light-humoured… cosy kind of written tone. In the same way advertisers use personal pronouns and eye contact to lure in new customers, bloggers take that faux-intimacy to a new level, reeling us in with promises that the créperie down the road is the best place to eat ever, and that their flawless skin really is all down to the £3.99 supermarket cleanser they've been using.
Journalist and university lecturer Julie Bradford says in her book, Fashion Journalism, that, "bloggers are perceived as honest, and because in most cases there's a face and a name behind them, they have an authentic quality that makes readers trust them and brands want to work with them."
But the thing is, sometimes that £3.99 "miracle" cleanser is only a miracle because the blogger is being paid to push the product. And the créperie down the road? It probably only received such a stellar review because the blogger behind it was given enough free crépes to feed a homeless person for a week. Last week, London-based patisserie Anges de Sucre expressed its disgust over a blogger who, after being told she couldn't get her hands on nearly £100 worth of food for free in exchange for a review, went forth and slammed Anges de Sucre on social media. Despite their butter-wouldn't-melt image, it seems some bloggers are just as shady as journalists when it comes to morality.
In a way, the heavyweights of the fashion and beauty blogging words are essentially doing the same job as anyone who writes for Vogue or Look: being paid to flog a product. The only difference is that journalists work in an office, whereas most bloggers work from home. With that taken into account, bloggers can easily pass themselves off as a bunch of glamorous freelance journalists. And although the masses don't particularly care about someone else's favourite summer shoes or daily make-up ritual, you'll find similarly self-absorbed chat in the average magazine columnist's work.
Consider citizen journalism, a term "proper" journalists love to throw around when talking about regular members of the public who harness the strength of their 4G connection to break a video news story. Citizen journalism is frequently bashed by people who work in the media. But what to think when citizen journalists' videos are being chucked into the real journalists' news reports? Cast your mind back to the Charlie Hebdo shootings – the most poignant scenes we watched on our TV screens were the bits of shaky footage shot on camera phones. Surely this a sign that citizen journalism, shaky and unedited as it may be, isn't any less of a valid journalistic form than a carefully-crafted short video from someone who works for ITV?
The same could be said for blogging. For every girl with who's just in it for the likes, followers and free clothes, there's a girl who has a genuine passion for writing (and an interest in fashion besides just shopping) and wants to use their blog as a pedestal to career success. Hannah Gale, Sasha Wilkins and Tavi Gevinson are perfect examples. Owen Jones was right when he described journalism as "a closed shop for the elite" – it's no secret that the fashion industry is built on nepotism, and getting a job on the Vogue features desk often isn't about what you know – so you can't blame bloggers for taking their future into their own hands.